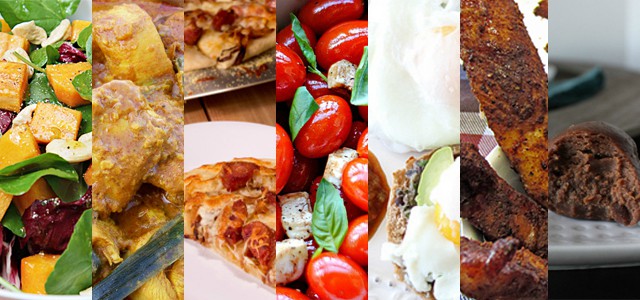 Favorites from my Foodie Friends
I started this website with a desire to file my recipes electronically and also with the desire to learn new culinary techniques. I never realized there was a such a big community in food blogging and that I would become part of this group. It has been wonderful and I have gotten to know so many great people. Today is a chance for me to share with you a small group of the people I have gotten to know. I have also chosen one dish from each of their websites, that I am wanting to make in the next little while. Each of them have many, many recipes I want to make.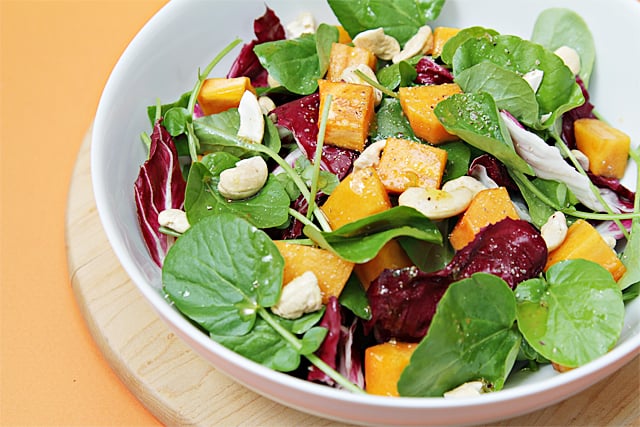 I love going over to Food and Style to see what Viviane is cooking up. She is a sweet woman who continually amazes me with her creativity. I cannot tell you the amount of times I have looked at her dish and recipe and thought "wow – now that is ingenious!' Viviane's photos are top notch and I have learned a thing or two from her about food photography. This salad I have linked to looks so delicious. I have rarely eaten persimmons and have wanted to try getting creative with them in the kitchen. This salad will be the first thing I make with them!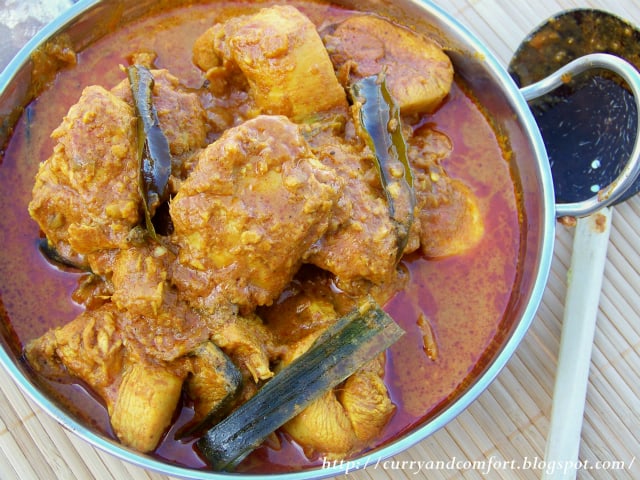 Ramona is the author of Curry and Comfort. Having the word curry in the website name was enough for me to take a look at her site. Ramona provides some incredible recipes of truly authentic curry dishes, but she also has a whole lot more than that. Within her recipes I can see a love of food and people. Almost every time I go to her site, I drool over what is cooking in her kitchen. I think that we like lots of the same types of food. This curry dish is her mom's recipe and just looking at that picture makes me want a bowl of it now.
from Dinners, Dishes, and Desserts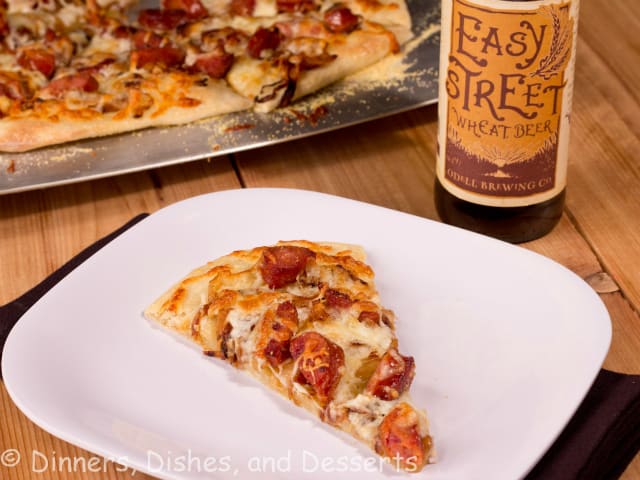 Erin is the author of Dinners, Dishes, and Desserts. Her website is deadly, so go there carefully. Her desserts look incredible and I have a list of them I want to try. I really struggled with which recipe to link to in this post because there are so many great ones. She has a recipe on her site for making your own pitas and one to make English muffins. I have got to try both of those! The recipe I picked was this andouille pizza. I have some homemade andouille in my freezer and I am going to use it to make this pizza. It looks awesome!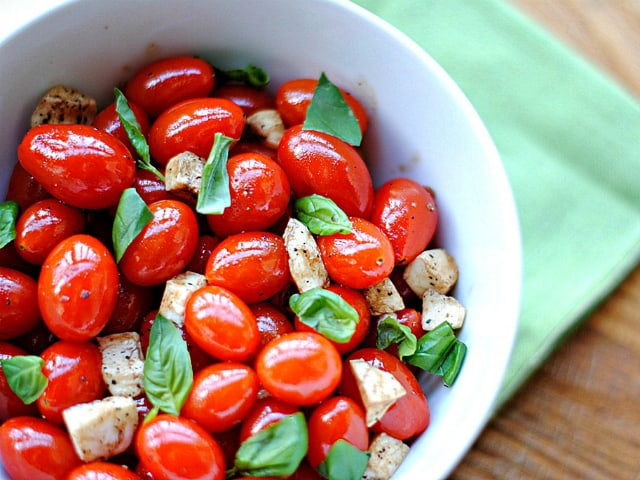 Kelly, over at Eat Yourself Skinny, was the first fellow foodie blogger I got to know. She has helped me over the months, in many aspects of blogging. Kelly has given me so much advice on food photography and I appreciate all her help. He photos look amazing as you can see from the photo above. The theme of her website is all about healthy eating, so a number of my dishes would not be compatible with her site and theme (I used the deep fryer way too much in January preparing appetizer posts for the Super Bowl – haha). Kelly has shown on her site that healthy eating does not mean skimping on flavor. She has creative dishes with fresh and bold flavors. This salad I have linked to looks so simple yet so delicious! I love every ingredient in the recipe and I plan to make it this weekend.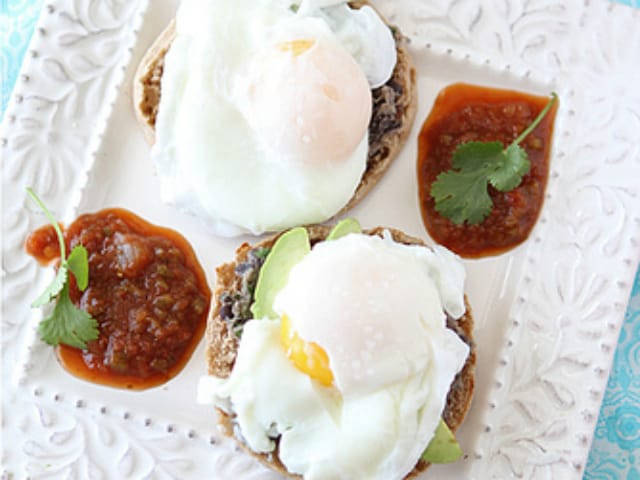 If you look at the name of Dara's website, it reveals she is Canadian. Born in Eastern Canada, Dara also lived in Vancouver for a while, but now lives in the United States. As a fellow Canuck, I was immediately drawn to her website. It is a professional looking site and the dishes have such creativity. I am so impressed as well that she and her husband help parents set up intensive behavioral programs for children with autism. It is great that they can help parents in that way. This dish I have linked to looks amazing. I love eggs benedict and enjoy variations on that classic dish. This southwest version looks delicious!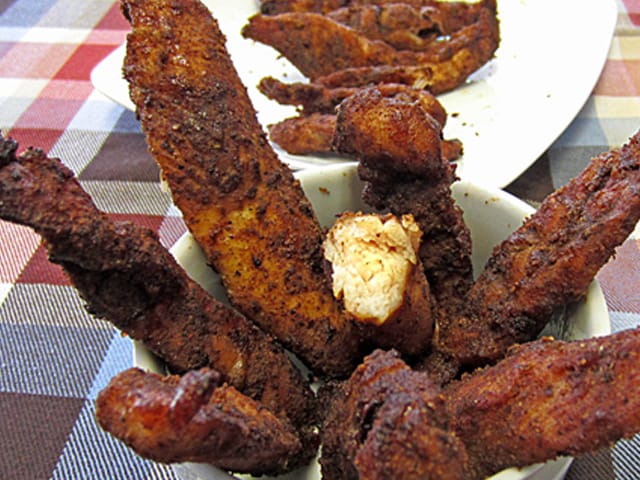 Curt over at Smoked n' Grilled is the master of the grill and smoker. He has so many marinades, rubs and creative ways to prepare food in the smoker. I have a list of recipes from his site that I plan to try once spring comes to Toronto! Over the months, as I have gotten to know Curt, he has helped me work through blogging stuff like social media and monetizing the blog. I appreciate the time and counsel that he has given in those areas of blogging! The recipe above is a spice crusted chicken finger that is smoked. Seriously delicious looking!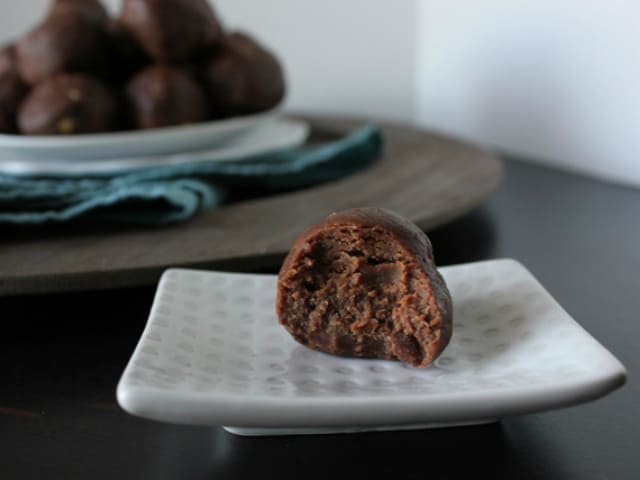 The final blog I want to highlight is Cassie's Bake Your Day. She and I share a love for food and for God. She is a sweet person but her site is deadly. I have a weakness for snack foods and Cassie has some amazing dips and other appetizers. So, if you go there, you have been warned! Not only does Cassie make some awesome appetizers, but her desserts look incredible as well! Just take these cookie dough bites I have linked to. I don't know if I could stop eating them!
All the photos and recipes are used and linked to with permission.