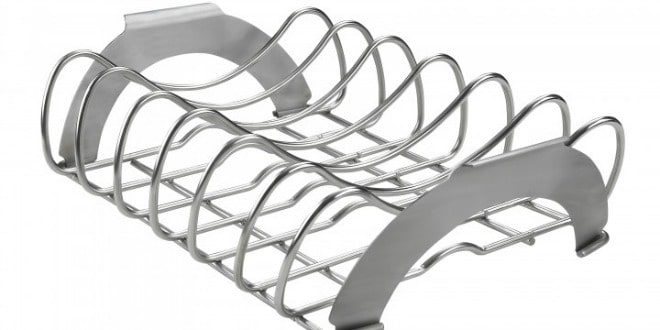 Napoleon Rib and Roast Rack
Last week, the folks at Napoleon Gourmet Grills sent me some of their new pro line grill accessories. I have my own Napoleon gas grill that I bought close to 10 years ago now. Purchasing the Prestige 450 was one of my smartest investments. I use the grill all the time in the summer and even sometimes in the winter. It is just as good now as it was when I purchased it. There are many cheaper grills on the market, but I firmly believe that you get what you pay for and I totally recommend Napoleon. Not only are they good, but they are also Canadian.
Napoleon has some great accessories in their Pro line and one of the ones they sent me to try out was their Rib and Roast Rack. This rack is awesome and perfect for grilling ribs, roast beef, chicken and even a small turkey. It is made of stainless steel that seems to be similar to Napoleon's stainless steel grill grates. There are nice handles on the side to allow for easy lifting in and out of the grill. There are enough slots to put in 6 racks of ribs, so this can handle even the biggest BBQ parties!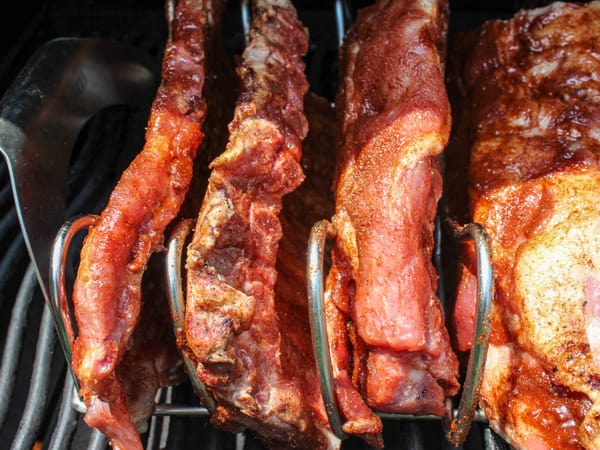 I bought two racks of ribs to try on this slick holder and each rack had 14 rib bones. I placed it in the rack and set it on the grill. My Napoleon grill is not one of the largest ones on the market and the ribs were a little too long, not letting me close the lid. I could have curled them and the lid would have closed just fine, but I figured it might be better to just cut each rack in half.
I rubbed each one with a simple rub of brown sugar and spices and set them in the grill. I made sure that I placed a drip pan under the grill grates to catch any drippings. That is essential to make sure that there are no flare ups.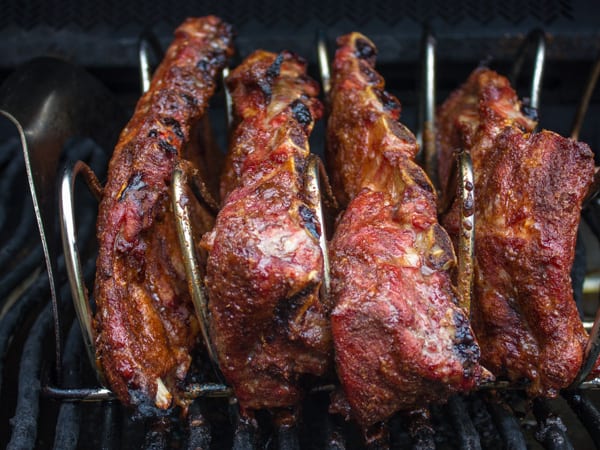 The Napoleon holds a low heat really well and the ribs cooked at around 325-350F for just under 2 hours. I checked on them a couple times to make sure everything was cooking well and there were no flare ups. The steel rack held them up perfectly and there was just enough room for the ribs to both stand up and provide space in between each rack to allow even cooking.
After 1.5-2 hours cooking on the rib rack I lifted the lid and they looked and smelled amazing. Using tongs, I gently removed the ribs from the steel rack and placed them meat side up on the bare grill grates. A light brushing with maple syrup and 5-10 more minutes cooking with the lid closed created an awesome glaze for these ribs.
This Rib and Roast Rack from Napoleon is pretty slick. In the same way that they make a high quality grill, their accessories are top notch. I know I will use this rack all the time and I plan to try a roast next!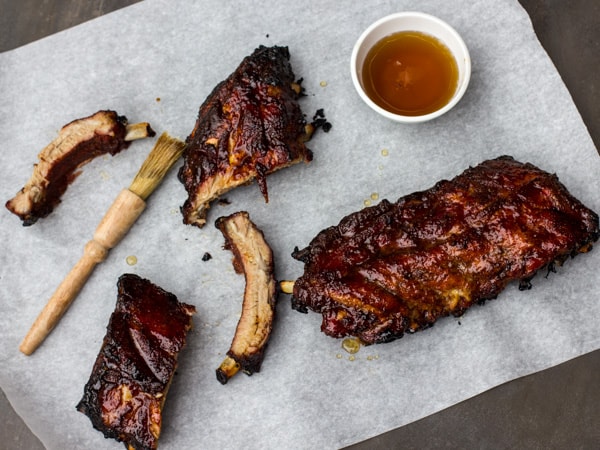 Disclaimer: Napoleon provided me with the Rib and Roast Rack. They did not pay me for this review and the views expressed above are my honest reactions after trying the product.