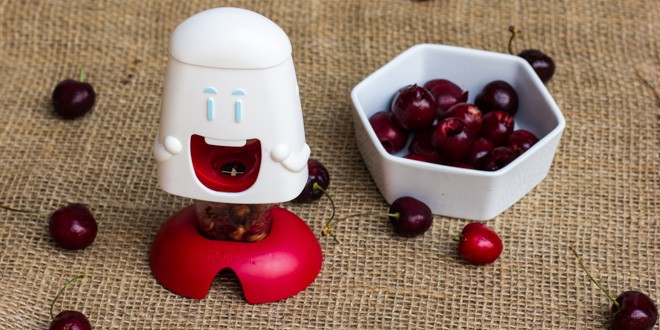 Cherry Chomper – Gadget Spotlight
I have tonnes of gadgets. Some I have purchased and others have been sent to me by various companies. Of those gadgets, there are few that get regular use. Most gadgets collect dust in a drawer or on a shelf downstairs. Some gadgets are useful but not used much. Others are just gimmicky. I want to share a gadget with you that is one of my favorites – it is the Cherry Chomper from Talisman Designs. Talisman Designs is a small company but they have some practical and FUN kitchen gadgets.
There are many cherry pitter gadgets available in stores and online and many of them are good. Some even pit more than one cherry at a time. I have even seen some where you dump the cherries in a hopper and crank an arm and they pit quickly. The Cherry Chomper does one at a time, but it does it effectively. The main reason I love this gadget is that it is perfect for my kids.
I have three kids and it thrills me that they enjoy eating fruit. Cherries are one of their favorite fruits and when they are in season and reasonably priced, I try to keep a bag of them in the fridge. The Cherry Chomper is very easy for kids to use and they love that the device actually looks like a little guy eating a cherry. Simply put the cherry in his mouth, push down and the pit goes in his belly (the clear cup) and out pops a perfectly pitted cherry. YUM! The pit cup holds close to 20 pits and it is even easy for kids to empty it so they can keep chomping more cherries.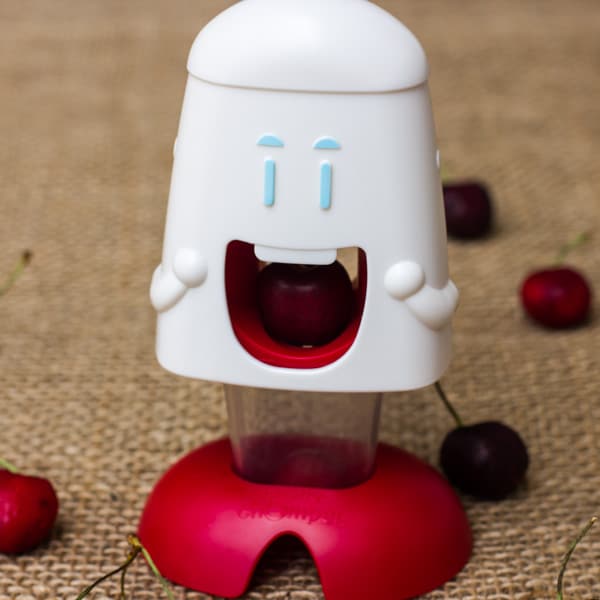 Step 1 – Pull the stem off the cherry and stick it in the mouth. I found that the chomper is most effective when the cherry is placed in the mouth with the top of the cherry facing up.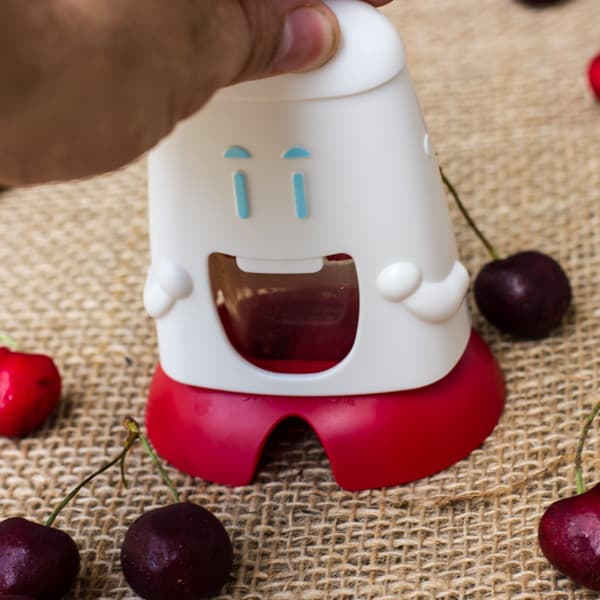 Step 2 – Press down on the top of the chomper. This will pit the cherry and dispose the pit in the clear plastic cup.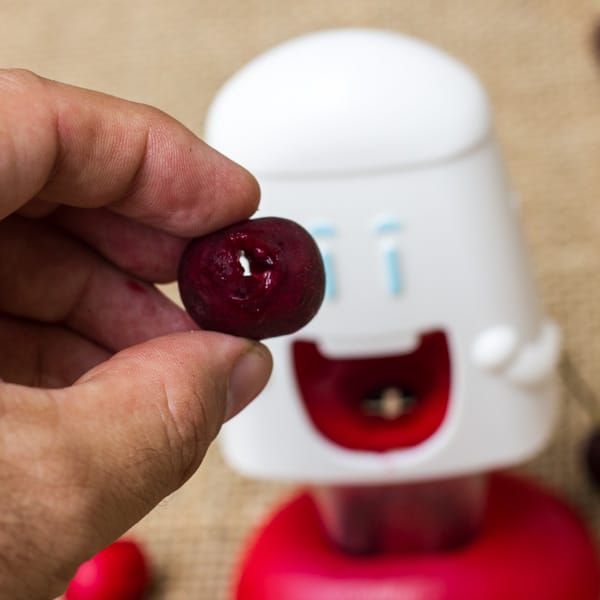 Step 3 – Release the pressure on the top of the chomper to allow it to lift back up. Remove the freshly pitted cherry.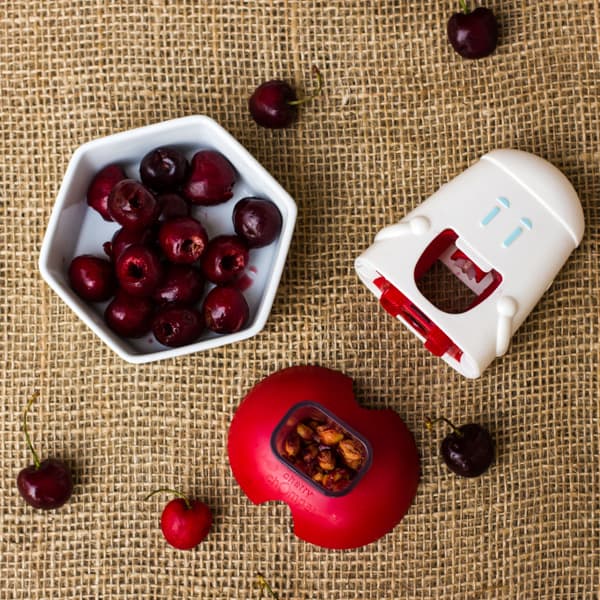 The top of the chomper can be lifted off when the cup is full of cherries. The chomper is also dishwasher safe so cleanup is a snap! The Cherry Chomper is not just for kids. This is one of those gadgets that you will be happy you own if you are needing to pit a bowl full of cherries for a pie or other recipe.
Pick up the Cherry Chomper at Amazon – Talisman Designs Cherry Chomper Cherry Pitter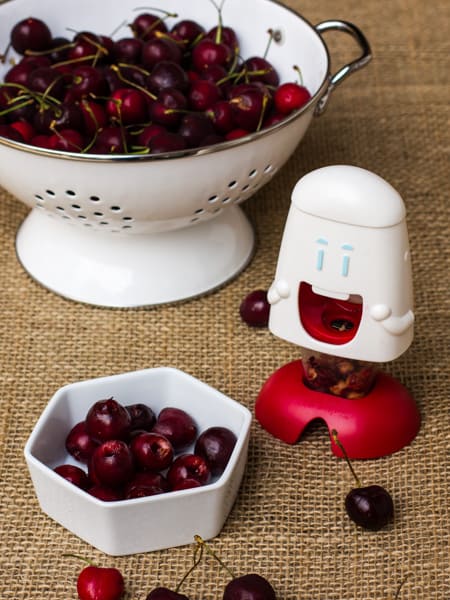 Disclaimer: Talisman Designs provided me with the Cherry Chomper. They did not pay me for this gadget spotlight and the views expressed above are my honest reactions after trying the product.