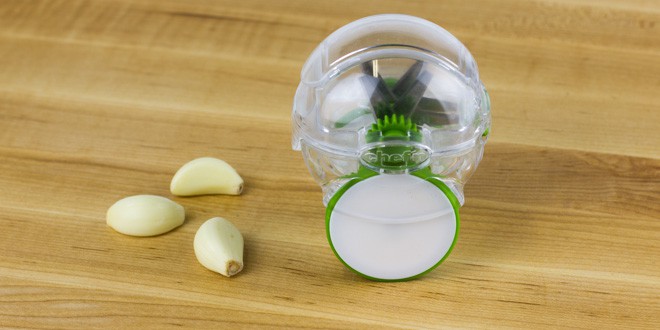 Garlic Zoom XL – Gadget Spotlight
We go through a lot of garlic. I mean a lot. I buy the bags of peeled fresh garlic and they are often used up within the week. Curries, salsas, hummus, chili, bruschetta and stir fries are just a few of the many dishes we make with plenty of garlic. I was shocked a month or so ago when my 6 year old daughter walked up to me while I was chopping garlic and asked for a clove. She popped it in her mouth and ate it raw. A whole clove! Well, I guess that proves we like garlic.
When I cook with garlic, I like it to be minced finely. People generally do not like to bite into a big chunk of garlic (unless they are my little girl that is!). So, I mince the garlic finely and I find that a gadget dedicated to mincing garlic works better than my knife skills. I have owned many different garlic mincers and presses over the years and most have been effective at producing finely minced garlic. When Chef'n said that they were going to send me their Garlic Zoom XL to try out, I was eager to give it a go.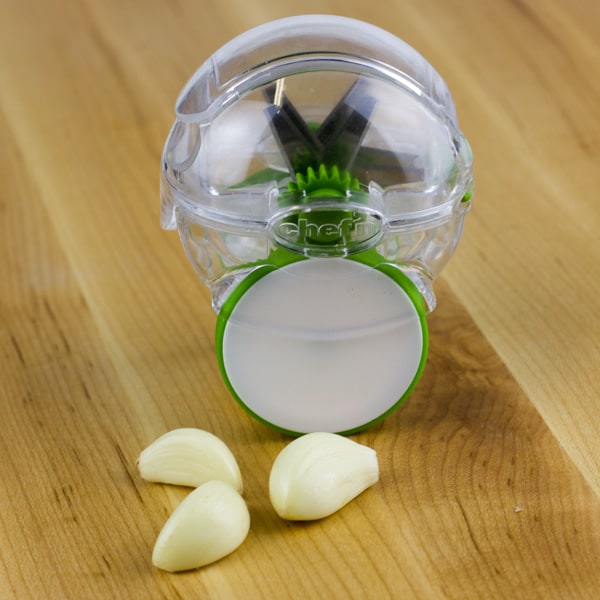 Just looking at the Garlic Zoom XL, you can tell this gadget is going to be fun. It is a garlic mincer with wheels! Like really – I would not be at all surprised if some staffer from Hot Wheels or Matchbox went over to Chef'n and came up with this design. I love Nascar, so I knew this gadget was made for me.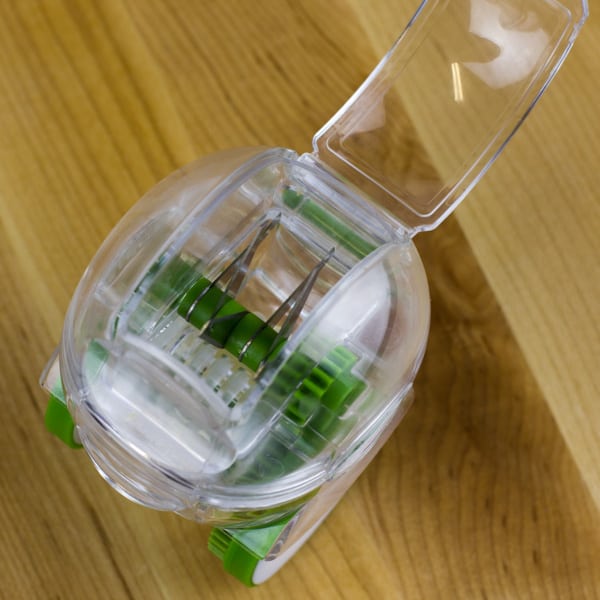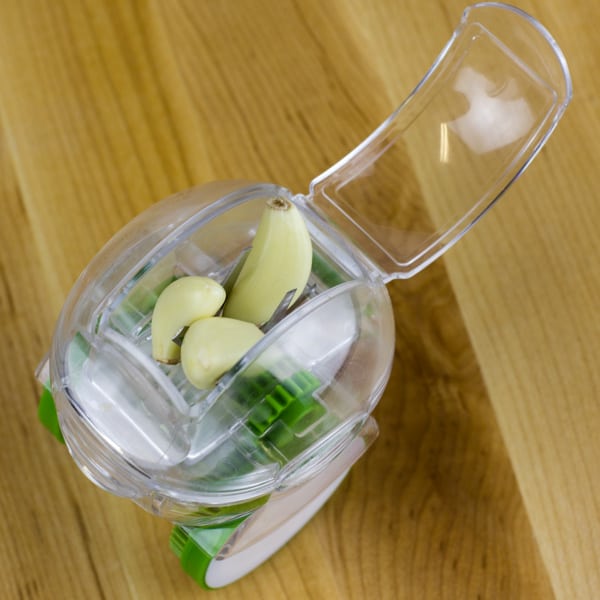 Lift the lid of the Garlic Zoom and pop a few garlic cloves in there. I find that I can get 2 large or around 4 smaller cloves in the inner chamber. Close the lid, get a good grip on the Zoom, and roll it forward and back. Do this quickly a bunch of times and that is it. Lift the lid and you will see that the garlic is perfectly minced and ready to be used in any dish you are making. Bang the open Garlic Zoom upside down on a cutting board and all the minced garlic easily comes out. The Zoom can come apart for cleaning and it is also dishwasher safe.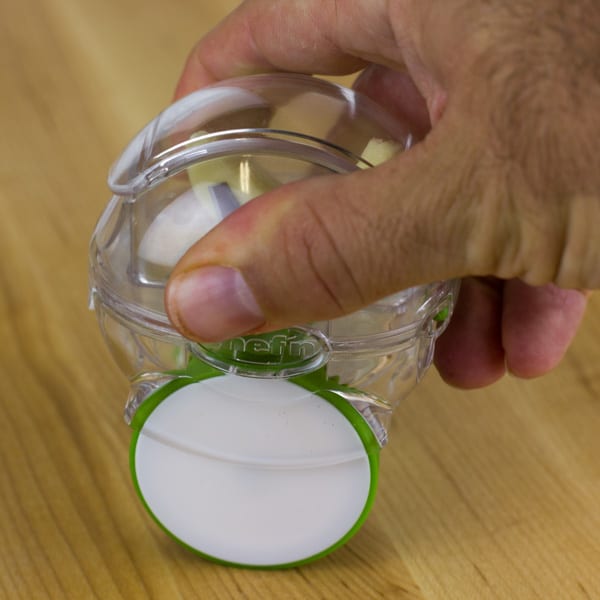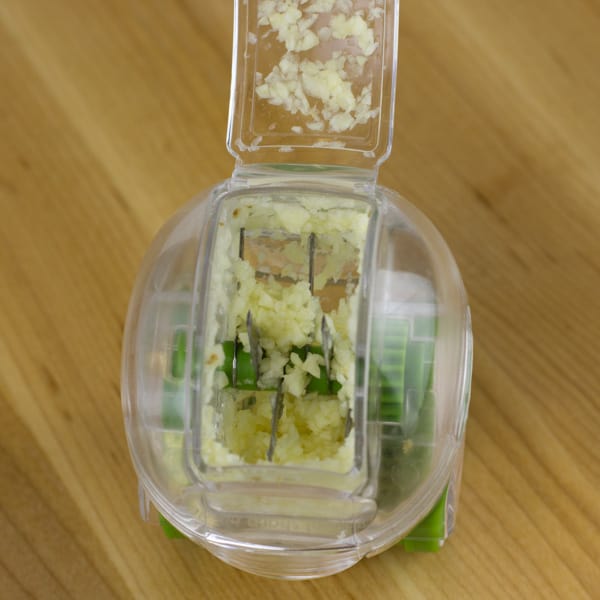 I love this gadget and I have been using it all the time now. The design is simple, practical and fun – everything you want in a kitchen tool! I feel like I am harnessing my inner kid and I am a 6 year old boy playing with my Hot Wheels on the kitchen counter.
Pick up the Garlic Zoom XL at Amazon
Disclaimer: Chef'n provided me with the Garlic Zoom XL. They did not pay me for this gadget spotlight and the views expressed above are my honest reactions after trying the product.