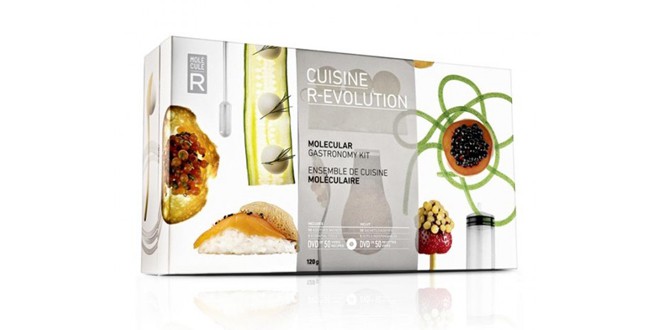 Molecule-R Cuisine R-Evolution Gadget Spotlight
I did not do very well in my science classes in high school, but I am completely fascinated by molecular gastronomy. The idea of incorporating science and chemistry into cooking is very exciting, but the whole premise freaked me out. The premise of molecular gastronomy is cooking while chemically and physically transforming the food. Very cool! I wanted to give it a try, but never knew where to start. It always seemed like something that you learned in culinary school.
Well, Molecule-R has created molecular gastronomy kits for the home cook. It has everything you need to get started. There are a few different kits, but the one that is perfect to enter this world of cooking is the Cuisine R-Evolution.
Here is the info on this kit:
Bring your culinary creativity to the next level and impress your guests with spectacular dishes such as mint caviar beads that burst in the mouth, chocolate spaghetti, lemon foam or tzatziki spheres!
This "do it yourself" molecular gastronomy kit includes all you need to experiment at home with the molecular techniques seen on Top Chef and in high-end restaurants, but without the celebrity chef price tag!
This all-encompassing kit includes five pre-measured food additives, five specialised molecular tools as well as a 50-recipe DVD that makes molecular gastronomy easy and accessible to all foodies.
Go on… play with your food!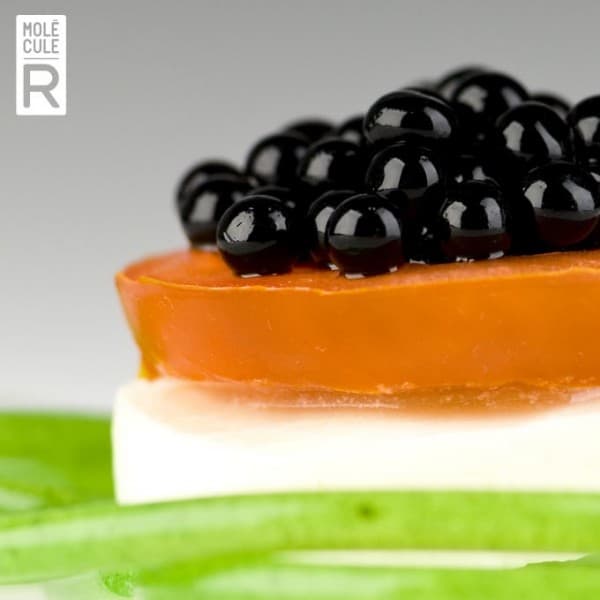 Contents in the kit:
4 food additives (20 sachets)

5 sachets / net 10g – Agar Agar

5 sachets / net 25g – Calcium Lactate

5 sachets / net 10g – Sodium Alginate

5 sachets / net 10g – Soy Lecithin

3 pipettes
1 slotted spoon
1 measuring spoon
1 food grade syringe
2 silicone tubes
1 silicone mold
1 DVD of 50 recipes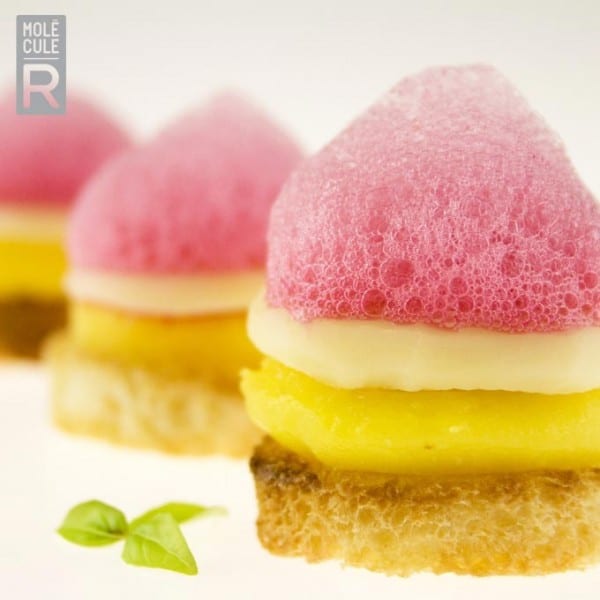 Natural texturing agents can now be used to deconstruct any dish thanks to 3 spectacular techniques.
SPHERIFICATION: Encapsulate flavors into bubbles that burst in your mouth
EMULSIFICATION: Create colorful foams that intensify aromas
GELIFICATION: Sculpt flavors into tasty pearls, raviolis or spaghettis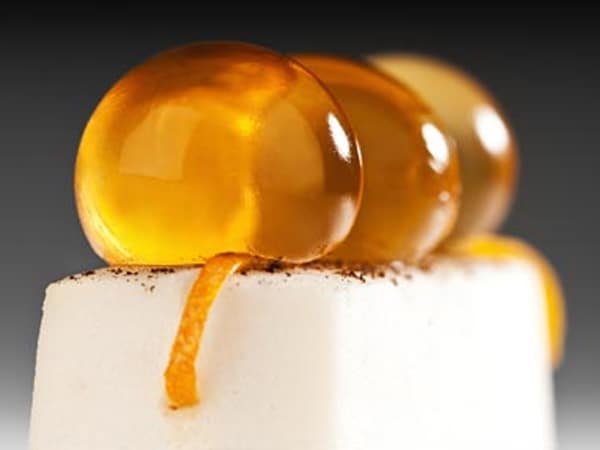 You can pick this kit up at Amazon – Molecule-R Cuisine R-Evolution Kit