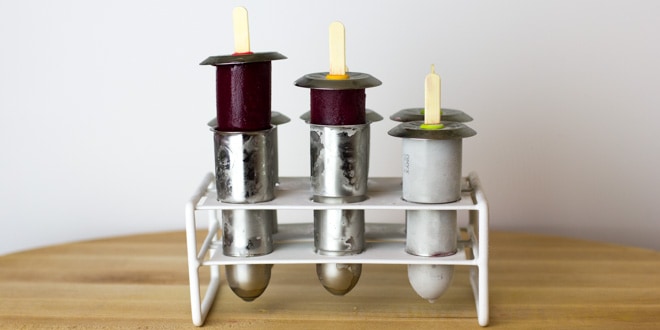 Onyx Stainless Steel Popsicle Mold Product Review
I love stories about people starting their own business. Hearing about their dream and willingness to take a risk is inspiring. So when I heard the story of a company called Onyx, I knew I had to feature it on my website. Carolyn, the founder of Onyx (and a fellow Canadian!!), started this company when she had her first child. Wanting to avoid plastic, Carolyn looked around for alternative options. Discovering that there are not a lot of alternatives to plastic in items like storage containers, popsicle molds, straws, ice cube trays and more, Carolyn decided to start her own company, creating products made with stainless steel, instead of plastic. The products that she has developed and sells through the company Onyx are of very high quality and I was thrilled when she offered to send me one of the Onyx Stainless Steel Popsicle Molds. I have seen these molds at Amazon for a couple of years and have often wanted to give them a try!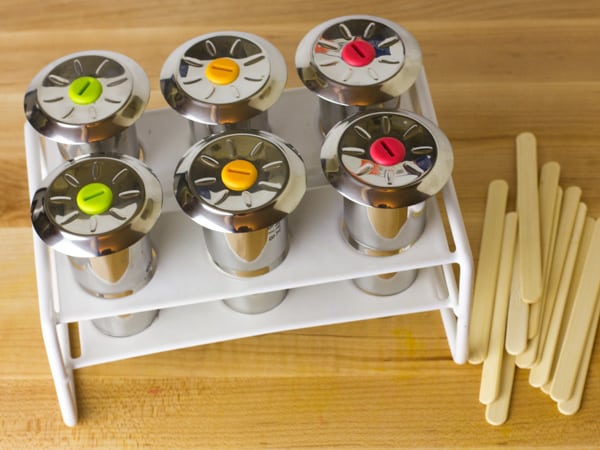 Opening up the box to check out the molds proved just how great of a quality these popsicle molds are. Being made of 18/8 stainless steel they are solid and have an attractive chrome finish. These popsicle molds will last years and likely outlast any plastic molds by years! They will probably last my whole life.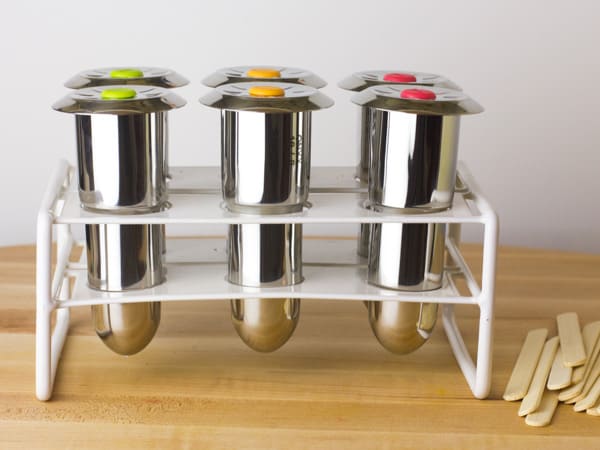 Along with the 6 stainless steel molds, there are also 6 stainless steel lids, 12 colored silicone rings to hold the sticks, 12 bamboo sticks (that are reusable!!), and a stand.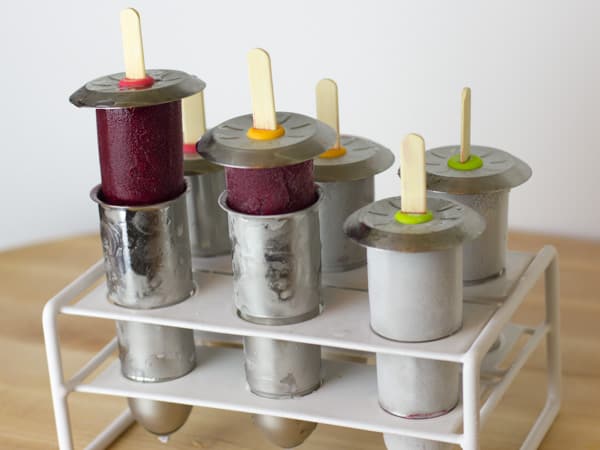 Making popsicles with these molds was simple and fun. They freeze very quickly and each mold can come out of the stand individually, allowing you to only take out what you need from the freezer. The rings hold the sticks straight and in place. Washing the bamboo sticks and then letting them dry allows you to use them multiple times.
I love these molds! I actually wish that the stand held more than just 6 – I suppose I may need to just buy another one. The one downside to these molds became apparent when I posted the picture (seen below) and its recipe on Facebook. Many people noticed that the shape of the popsicles resemble something else. I will just leave it at that. I guess they do and it might be an issue for some people. Other than that issue, these popsicle molds are outstanding and perfect for anyone desiring to steer clear of plastic and wanting to purchase something of high quality and durability.
You can buy these popsicle molds at Amazon
Disclaimer: Onyx provided me with the Stainless Steel Popsicle Molds. They did not pay me for this product review and the views expressed above are my honest reactions after trying the product.