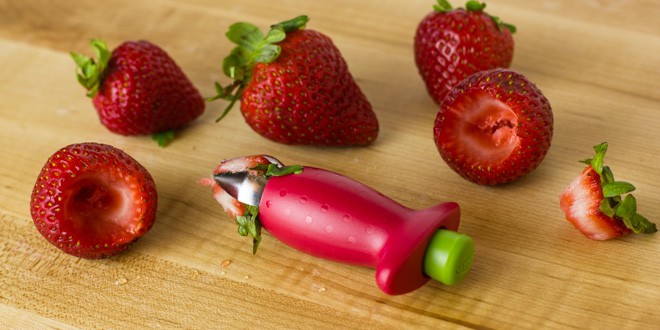 StemGem Gadget Spotlight
Go into any kitchen store and you will see that there are a massive number of kitchen gadgets available. Every year there are many new products that hit the market and many of them, unfortunately, are not all that good or effective. Every once in a while a clever gadget hits store shelves that is simple and practical. Recently, Chef'n said that they would send me a couple of their kitchen gadgets to try out. One was the Garlic Zoom which is one awesome product!
The other gadget they sent me was the StemGem
. I will be honest and tell you that I was not overly excited to try this product. I never found taking the stems off strawberries so difficult that I needed a tool to do it better. That opinion changed after I used the StemGem. This little gadget works so fast and so effortlessly, that I was quite impressed.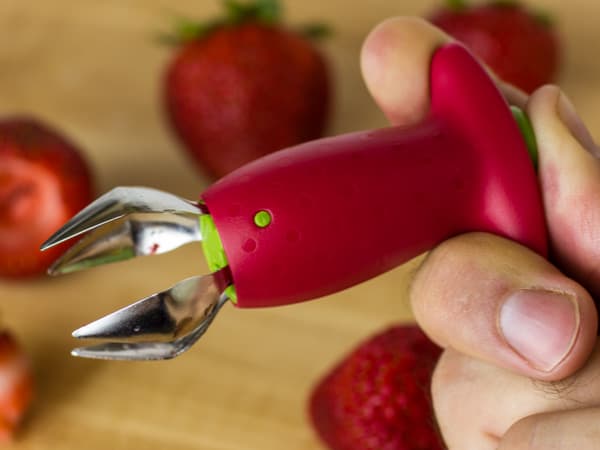 Push the green button with your thumb to open up the claws.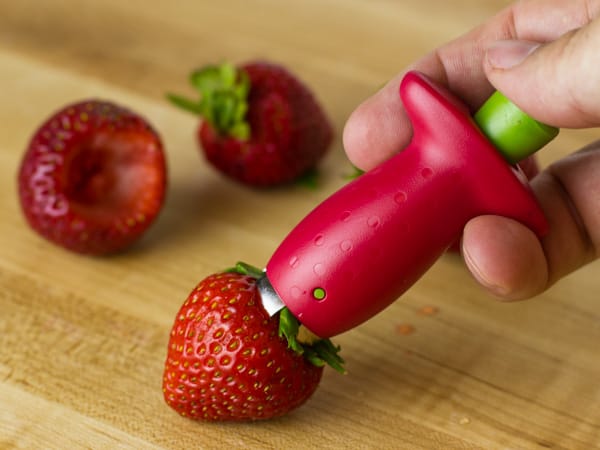 While open, press the claws of the StemGem into the top of the strawberry. Let go of the green button so the claws close up.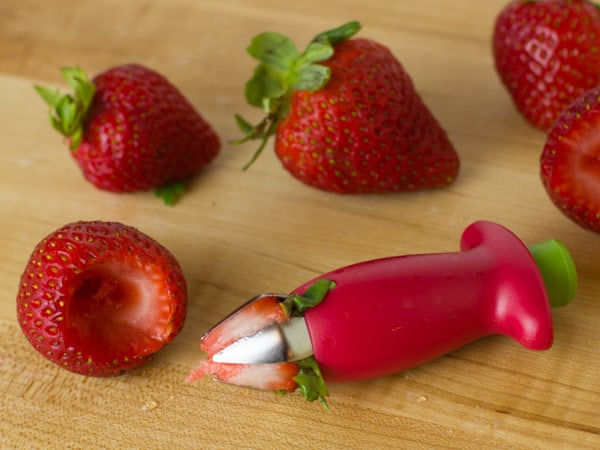 Twist the StemGem and the top of the strawberry pops off. It is that simple! You can work through a container of strawberries in a minute or two. Not only that, they look clean and uniform, perfect for whatever dessert or treat you are ready to cook up!
I never thought I would care much about this product, but I was totally wrong. I now use it EVERY TIME I need to clean up strawberries. That is what I look for in a good kitchen gadget.
Pick up the StemGem at Amazon
Disclaimer: Chef'n provided me with the Stem Gem. They did not pay me for this gadget spotlight and the views expressed above are my honest reactions after trying the product.