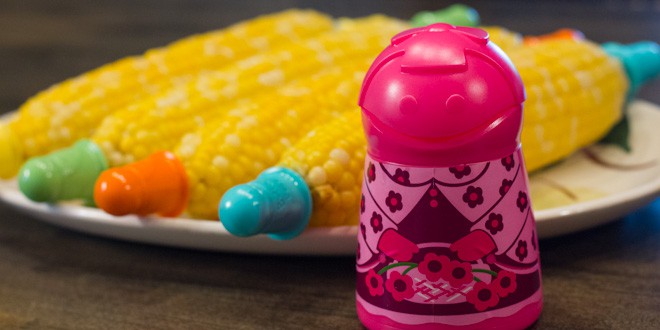 Butter Girl and Butter Baby Gadget Spotlight
Once local corn becomes available, we buy it all the time. Everyone in our family loves corn right off the cob, and we can easily eat a dozen at one meal. Buttering corn can be a real challenge, especially if the butter is right out of the fridge. Using the knife to cut off a chunk of butter and then trying to spread that butter on the hot cylinder shaped cob can be tricky. Add to this challenge, the need to butter three kids corn on top of your own, results in me thinking – THERE HAS GOT TO BE A BETTER WAY!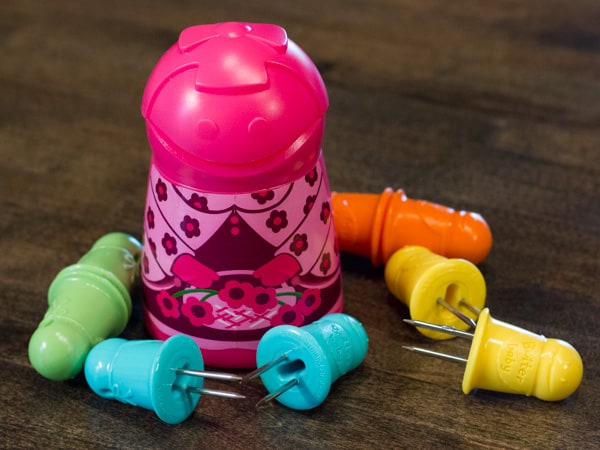 The clever people from Talisman Designs have developed a gadget to help butter corn quickly, easily and even cleanly! The Butter Girl (or Butter Boy) is the perfect little summer gadget that makes buttering corn a snap. There is an open chamber that allows you to place a stick of butter. Lift off the cap, turn the Butter Girl upside down and butter the corn. As the butter stick gets smaller, simply push on the base to move the butter stick up. Place the cap on when done and place the Butter Girl in the fridge until needed again.
Along with the Butter Girl or Boy, Talisman Designs also have the Butter Baby which is a cute little corn holder. These holders work perfectly and can snap together for easy storage.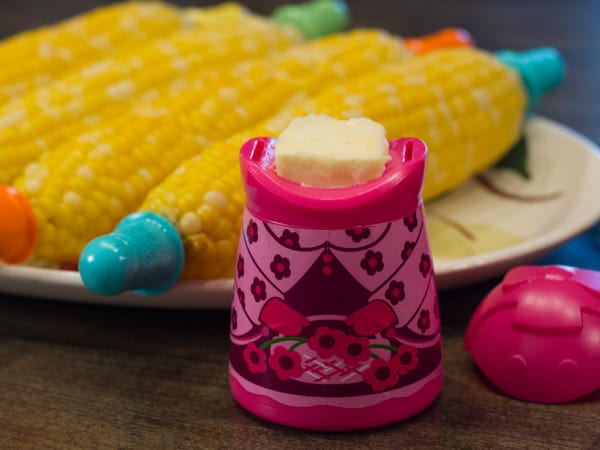 One of my favorite aspects of the Butter Girl, is its ease of use for kids. All three of my kids put the Butter Baby corn holders on their cob and butter their corn with the Butter Girl. It is fun for them and makes mealtime simpler for mom and dad. That in itself makes for a winner gadget!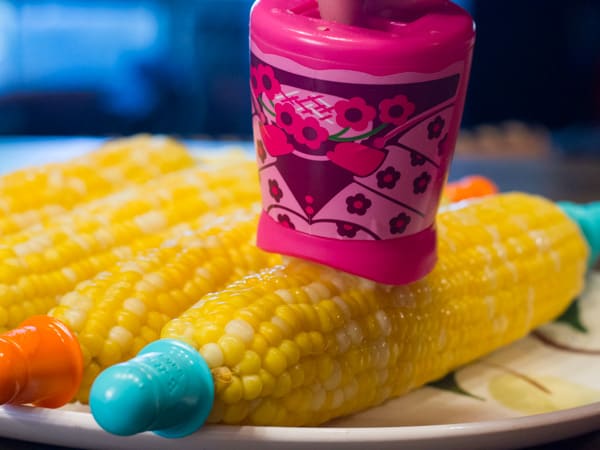 The only issue I had with the Butter Girl is cutting the butter to size, so that it fits the chamber. Up here in Canada, butter is typically solid in solid 1 pound bricks. Obviously that is way too big for the Butter Girl, so it is necessary to cut the butter down to size. The Butter Girl holds approximately 1/8 of a pound and after one or two times filling the chamber, it becomes easier as you start to know the general size needed. Other than this, the Butter Girl makes buttering corn far easier and uses less butter as everything goes right on the cob.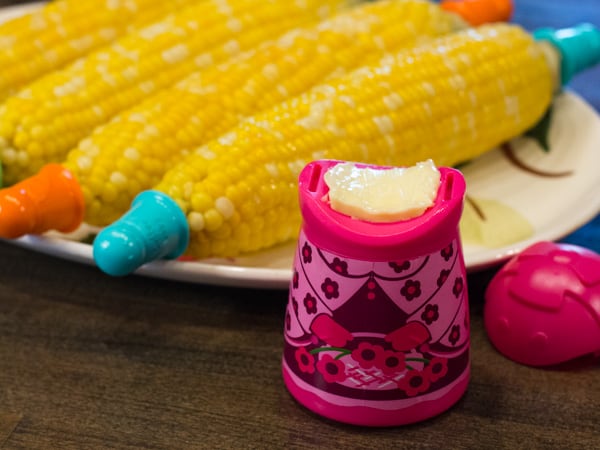 Pick up the Butter Girl at Amazon – Talisman Designs Butter Girl
Pick up the Butter Babies at Amazon – Talisman Designs Butter Baby Corn Picks
Disclaimer: Talisman Designs provided me with the Butter Girl and Butter Babies. They did not pay me for this product review and the views expressed above are my honest reactions after trying the products.