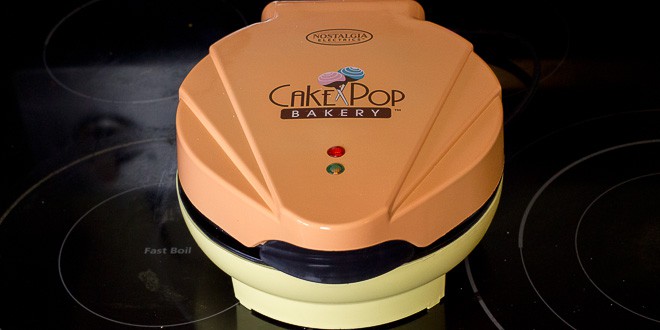 Nostalgia Electrics Cake Pop Maker Product Review
I do not know where the popularity for cake pops came from, but they are definitely all the rage. Once I heard that Starbucks was selling cake pops, I knew that they were more than a short lived fad. They are a great bite size treat for birthdays, school events or office parties. Really, they are great any time you want a little something sweet.
There are many different cake pop molds out there. I have seen cake pop baking sheets that go in the oven to make the cake pops. There are also many electric cake pop makers that operate quite similar to a waffle maker. With these machines, there are two molds/irons that are heated and the batter is poured into the mold. Close the lid and the machine takes care of the rest, baking the perfect round cake treat.
Nostalgia Electrics sent me their cake pop maker to try out. My kids were totally thrilled when that package arrived in the mail and they have come to love anything made by Nostalgia Electrics. Snow cone makers, cotton candy machines and fondue mountains are just a few of their products.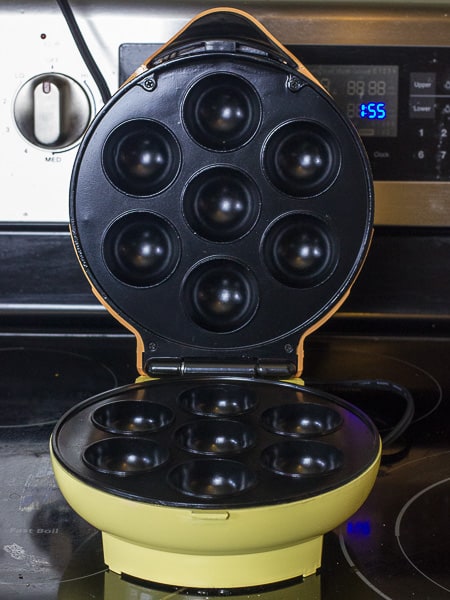 Operating the cake pop is very simple. Plug it in and the red light turns on. When the green light is lit, that means the cake pop molds are hot enough and ready. Lift the lid and, if desired, spray the top and bottom cake pop molds with cooking spray (Pam). Be careful because it gets quite hot. Even the outside of the cake pop maker is hot to the touch.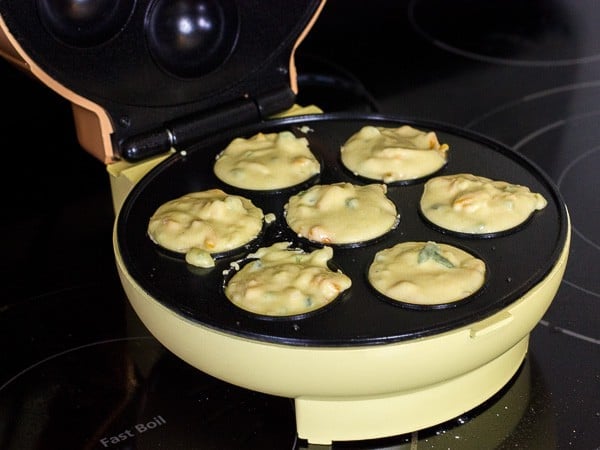 You can use any store bought cake batter or homemade cake batter. I have also tried using a brownie mix and it worked great as well. Spoon one heaping tablespoon of batter into each of the round molds on the bottom iron. Close the lid. I decided to try a savory cake pop and made Cheddar Jalapeno Cornbread Cake Pops which turned out awesome and made great bite size appetizers. They are perfect for a party or to have on game day. Football season starts in a week and these would be great for a kickoff party!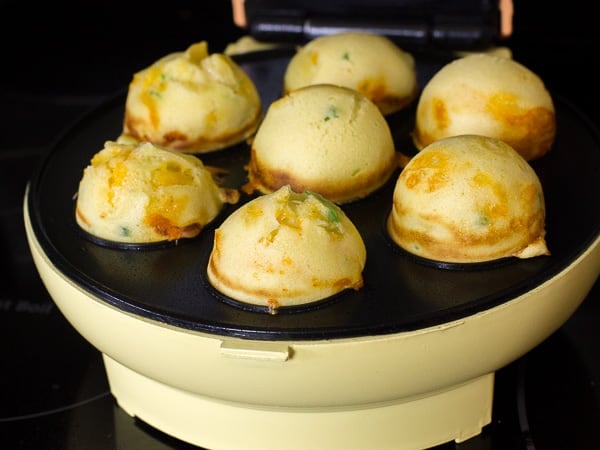 Wait about 3-5 minutes and then check on the cake pops. They should have puffed up into a round cake ball. Typically, the bottom part is browned more than the top of the cake pop. If desired, you can flip the cake pop and let it bake for another minute. It is not necessary though.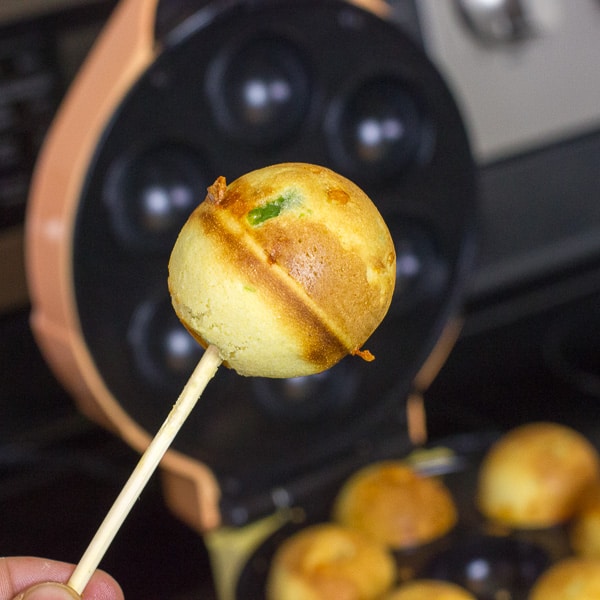 Once baked, you can stick the cake pops on on of the provided sticks. Any lollipop stick available at craft or bulk stores work great. The cake pop maker also comes with an injector to put a filling like caramel, fudge or jam inside the cake pops. I tried that with chocolate cake pops and the kids loved them!! One of the most fun aspects for kids is the decorating of the cake pops. Once cool, you can decorate them with icing, sprinkles, mini chocolate chips or nuts – really the possibilities are endless. Set up a little decoration station and let the kids create their own masterpiece! This is a great party activity.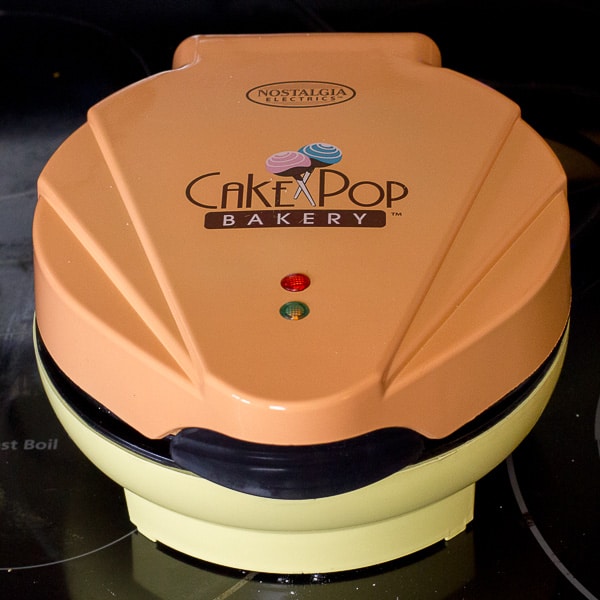 I really enjoyed using this cake pop maker and the kids absolutely LOVED it. It is simple to use and easy to clean. On top of that, it is quite cheap to buy and not very big, which is great because it does not take up much room on the shelf when stored away. If you are looking for a way to make cake pops for an upcoming party, this is the perfect choice.
Buy this or many of the other products made by Nostalgia Electrics at Amazon – Nostalgia Electrics JFD100 Cake Pop & Donut Hole Bakery
Disclaimer: Nostalgia Electrics provided me with the Cake Pop Maker. They did not pay me for this review and the views expressed above are my honest reactions after trying the product.