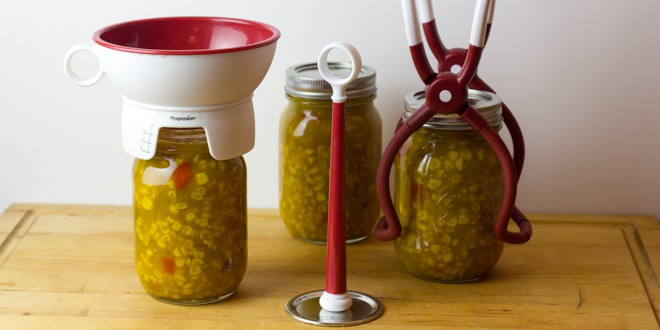 Progressive International Canning Kit Gadget Spotlight
It is the middle of August and that means it is canning season in our house. For the past many years we have enjoyed both making canned goods and eating them. It seems like a lost art anymore and that is a sad thing because you cannot compare homemade jam, salsa, pickles to the store bought kind. On top of that, there is something special about picking fresh vegetables from your garden and making a big batch of preserves. I love looking at the downstairs pantry shelves when they are all filled up and ready for another year of enjoyment. Canning brings great joy and satisfaction.
Here are a few of the recipes we have made (some we make every single year):
Peach and Mango Tropical Salsa
There are some tools that make canning easier and Progressive International has a Canning Essentials Kit
and they sent it to me to try out. Along with that they sent a special Canning Scoop
and a Stainless Steel Canning Rack
to try out.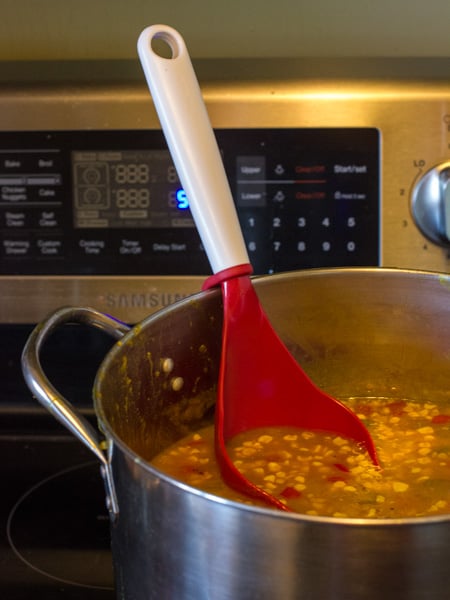 The scoop was quite impressive. It held a lot and had grooves on the side so that pouring could be done many different ways. There is also a little hook on the back of the handle which allows the scoop to be hooked on the side lip of the pot. I love smart and practical features like this!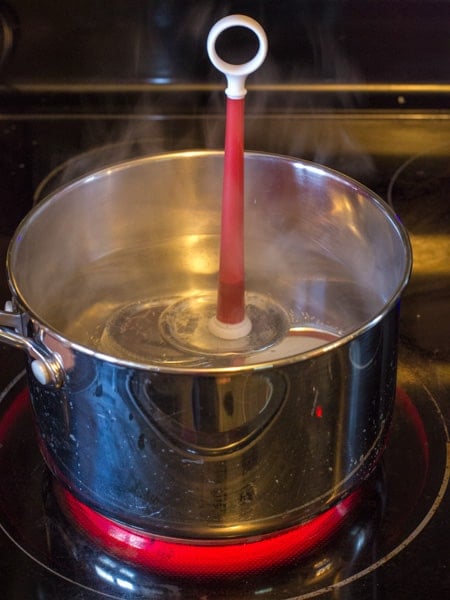 Anyone who cans knows that it can be tricky getting the snap lids out of hot water. Well this magnetic lid lifter is an essential tool making getting the lids out a snap.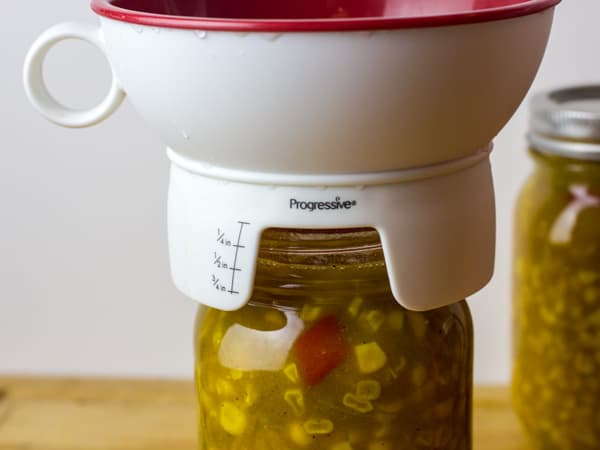 I love the funnel that comes in this kit. It rests on the top of the sterilized jar and has a large opening allowing you to pour the hot ingredients in. Also, as seen in the picture about, there is an outer lip that comes down the side of the jar. This has measurements of 1/4, 1/2 and 3/4 inch which is perfect to show exactly how much space there is from the top of the jar. I found this very handy. I have another funnel that does not have this out lip and sometimes when I spill a little and it drips on the outside of the funnel and goes down and gets on the top lip of the jar. This is a problem when trying to make sure everything stays sterilized. This funnel prevents that from happening.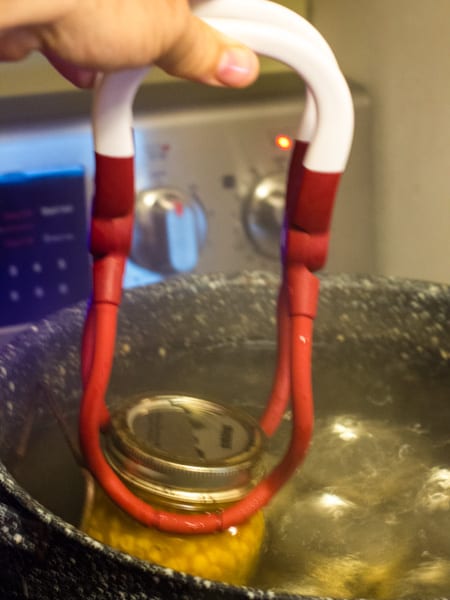 The jar lifter was excellent providing strong grip around the jar and it worked perfectly with one hand, moving the jars in and out of the water bath.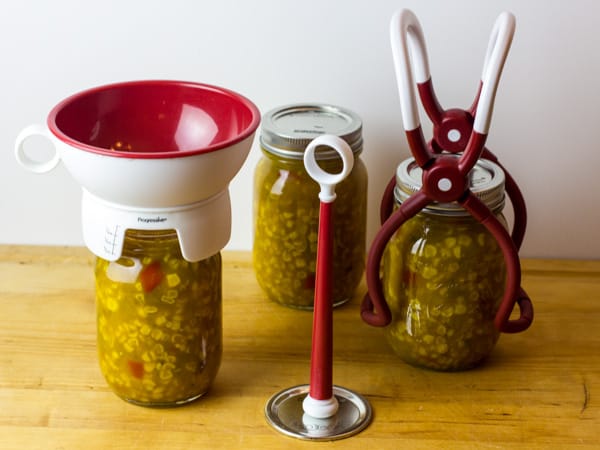 These tools make canning easier and each one is practical and makes sense.
You can pick them up at Amazon:Canning Essentials Kit
Disclaimer: Progressive International provided me with these canning tools. They did not pay me for this product review and the views expressed above are my honest reactions after trying the product.