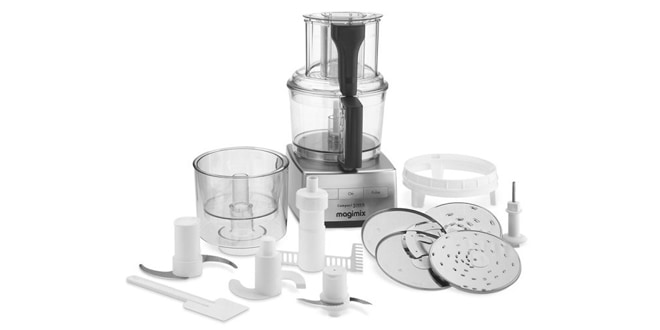 Magimix by Robot-Coupe 3200XL 12 Cup Food Processor Product Review
The food processor has become one of those appliances that is essential to every home kitchen. The quest to speed up prep and 'mise en place' due to hectic lives and busy schedules makes the food processor a valuable tool for any home cook. By having a good food processor in one's arsenal, jobs like chopping, slicing, mixing, grating and kneading can be done in a fraction of the time. I have used many food processors in my life. Some have been high quality and others have been quite cheap in both design and job performance. Recently, I got my hands on a 12 cup unit by Magimix by Robot-Coupe and I discovered why they are the leaders in the food processor market.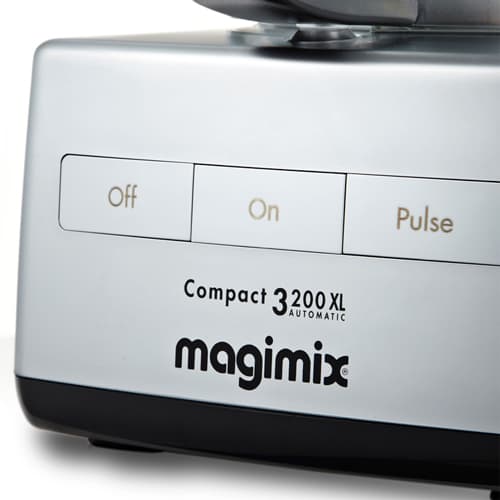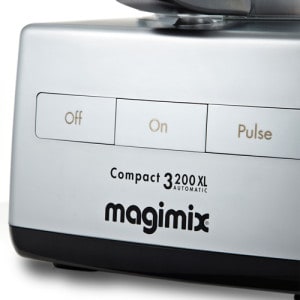 Magimix by Robot-Coupe is the original designer of the food processor as they originally created a machine in the 1960s for the commercial catering industry. In the 1970s Magimix by Robot-Coupe introduced the home food processor and since that time, they have been on the leading edge creating products that are both high in quality and performance.
I was given the Compact 3200 XL to test and my first thought was that there is nothing compact about this unit. It has a 12 cup capacity, so this food processor can handle even some of the larger jobs in the kitchen. The chrome design is simple, very sleek and will make any kitchen counter look snazzy. There are three buttons on the front: Off, On and Pulse.
The first thing I noticed when I turned on the machine was how quiet the motor is. For a motor as powerful as this, I was amazed that it was so quiet. I have used many other food processors that are really noisy, so this was an unexpected surprise! The motor comes with a 30 year warranty. Yes, you read that right – 30 years! Magimix by Robot-Coupe stands behind their product.
The main bowl has a capacity of 12 cups. There are two smaller bowls (a 10 cup and 6 cup) that can be set into the larger one if you need to work with a smaller quantity of ingredients. The unit comes with a handy little case to hold all the attachments and accessories. There are 2 chopping blades, a plastic kneading blade, a whisker (for eggs and whipped cream) and 4 metal discs for grating and slicing of various sizes.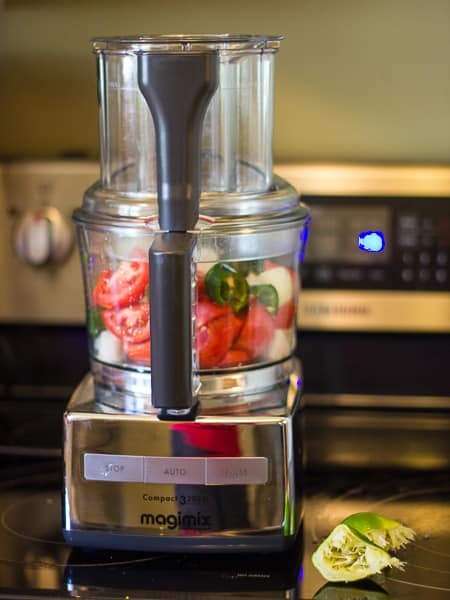 The first thing I made with the food processor was some fresh salsa. I tossed in a few quartered tomatoes, a sweet onion, a cored jalapeno, a handful of cilantro and the juice of one lime. I used the pulse button to make the salsa. The pulse function does a quick, but short, rotation of the chopping blades.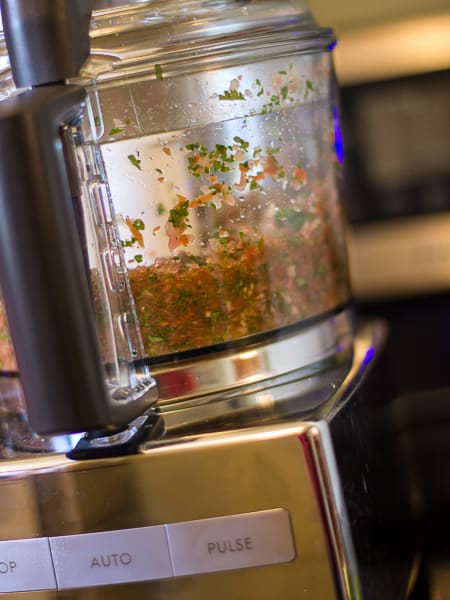 By pressing and releasing the pulse button about 15-20 times, it made the perfect salsa that had a great consistency. I have made it four more times since and it is now our favorite way to make salsa. Fresh and delicious!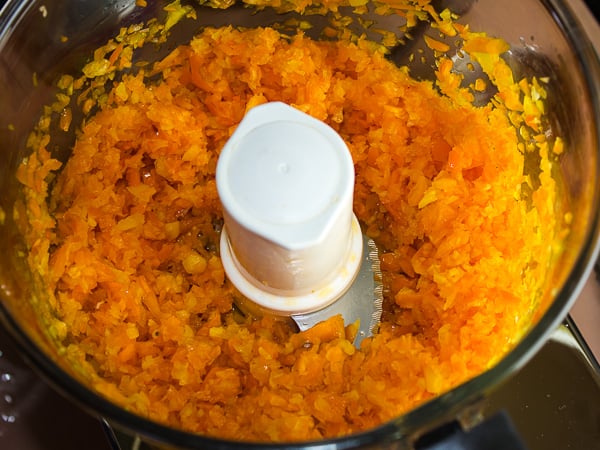 To try out the chopping blade I also made some habanero jelly. I added a 4 habaneros and 3 orange peppers to the bowl. This time, I pressed the 'On' button for a continuous fast rotation and the machine processed the peppers really well, chopping them evenly and finely. This was perfect for the jelly.
The chopping blade is probably the attachment I use most frequently as it is great for chopping and making curry pastes, chili marinades and more.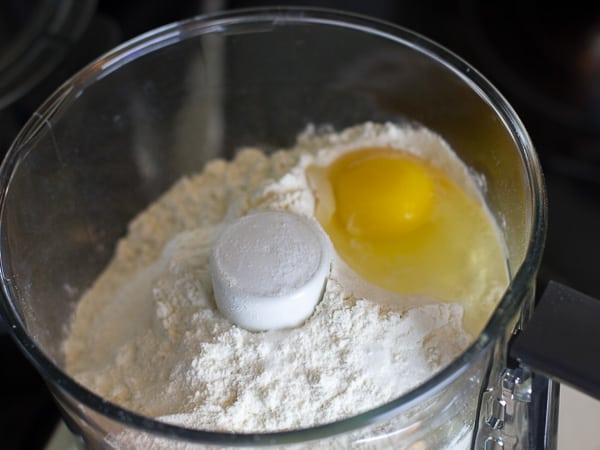 Food processors do more than just chopping vegetables. Many people use them to knead bread dough. I had never used a food processor to make dough, so I was excited to try this out with the machine. The 3200XL comes with a special plastic dough blade that is made for kneading. I added the dry ingredients along with an egg to the bowl and locked on the lid. I turned on the machine and poured in the water.
After a few minutes, the dough was perfectly kneaded. I was worried that the dough would not have an even consistency or that some might stick to the side. That did not happen though, as the dough pulled away from the sides and formed a ball.
One of the attachments is an egg whisk and it can be used to make scrambled eggs. I tried to to make whipped cream and I was very pleased with the results. I used heavy cream, sugar and a little pure vanilla. It took about 4-5 minutes and the cream was thick and peaks began to form.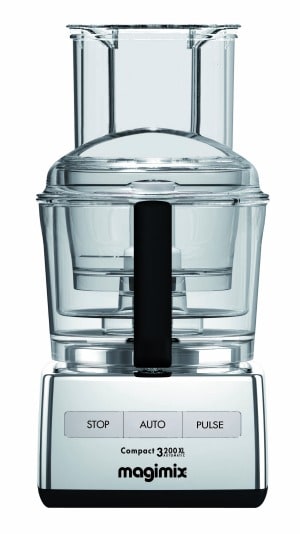 One of the other abilities of food processors is to grate and slice. I love using the machine for grating cheese, potatoes (for latkes) and even carrots (for carrot cake). Slicing is made easy and it is great for slicing pepperoni (as seen in the picture above), potatoes, celery and more! This machine comes with an extra large mouth in the lid which can allow even a whole potato to fit in and be sliced. This is one of the largest feed tubes I have seen and it is really handy. It can be frustrating to have to chop the food into smaller sizes, just so that it can fit in the tube, so a tube this size makes the job quicker and more efficient.
Everything about the 3200XL 12 Cup Food Processor is of high quality and it performed each job very well. This machine can perform so many different tasks that it can even replace other kitchen appliances. No need to own a mixer for kneading bread dough or making whipped cream, as this unit can perform those just as easily. Purchasing this machine is an investment and with a 30 year guarantee on the motor, it is an investment that will last years to come.
Buy the Magimix by Robot-Coupe 3200XL 12 Cup Food Processor online at Amazon.
Disclaimer: Magimix by Robot-Coupe provided me with the food processor. They did not pay me for this review and the views expressed above are my honest reactions after trying the product.