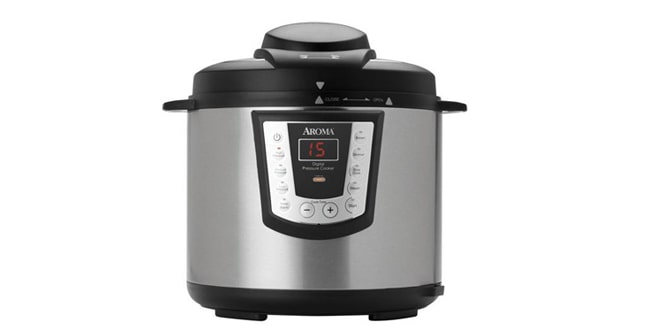 Aroma 6 Quart Digital Electric Pressure Cooker Product Review and Giveaway
I have cooked for years, but I have always stayed away from pressure cookers. I think that the stories of stove top pressure cookers exploding freaked me out. I know it is a very rare occurrence and does not happen when used properly, but those stories were enough to keep them out of my kitchen. Pressure cookers have come a long way in the last number of years. No longer are they only available in the stove top versions. Now, there are electric pressure cookers, that operate similar to a rice or slow cooker. These machines manage the pressure, temperature and cooking time, for a far simpler process. So, when Aroma Housewares contacted me to try out their 6-Quart Digital Electric Pressure Cooker,
I was not as nervous as I used to be. In fact, I was quite excited.
Cooking in a pressure cooker has been around for 150 years and is a proven method to cook food in a fraction of the time that traditional cooking takes. Not only does it cook more quickly, but a pressure cooker can effectively tenderize cheaper cuts of meat that are typically tough. Pressure cooking allows food to be cooked at a greater humidity and temperature than is possible with traditional boiling, steaming or frying foods. The temperature of food is limited to the boiling point and a pressure cooker allows the steam to be trapped, increasing the temperature inside the pot. Pressure cooking can be used to quickly simulate long braising or simmering.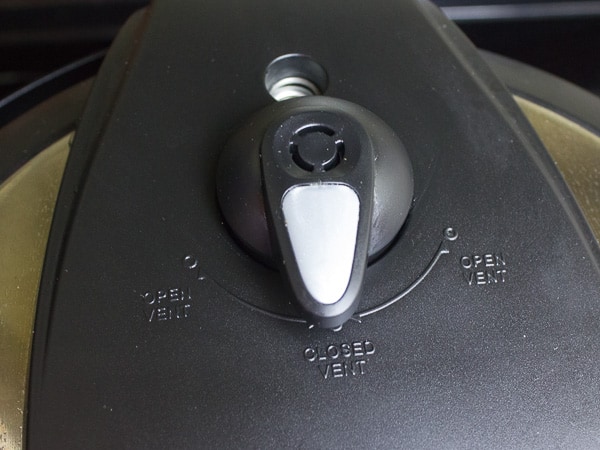 The lid on a pressure cooker is locked in place and a vent locks in the steam.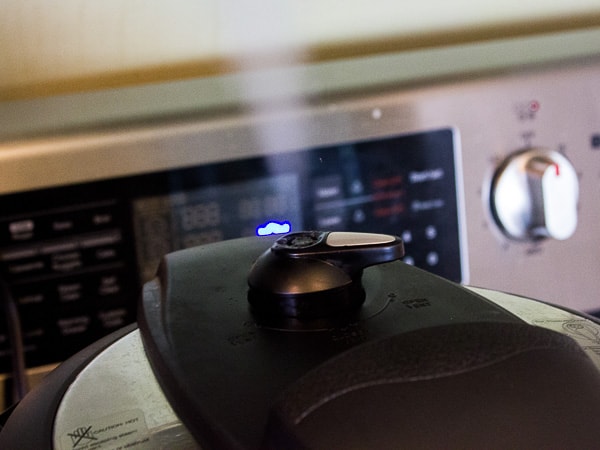 Once the cooking time is done, the pressure cooker can slowly release the pressure naturally, over a period of 10-15 minutes. Manually switching the vent to open will force the steam to be released much more quickly.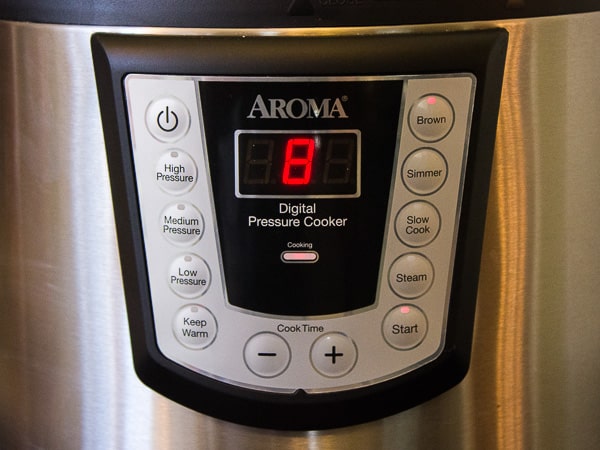 The Aroma Digital Electric Pressure cooker, is quite the product, as it is much more than a pressure cooker. It can perform all the functions of modern electric pressure cookers, but it is also a slow cooker. The machine can be set for anywhere from 1-10 hours of slow cooking. Not only that, but it can also brown foods. There is no need to brown the meat or vegetables in a skillet before transferring them to the pressure cooker. This machine can do that as well. All of these features can be set on the front control panel.
Since I had never used a pressure cooker, I was eager to try it out making a number of different dishes. I wanted to prepare foods I have made often, using traditional cooking techniques and see how the pressure cooker speeds it up and how the food tastes.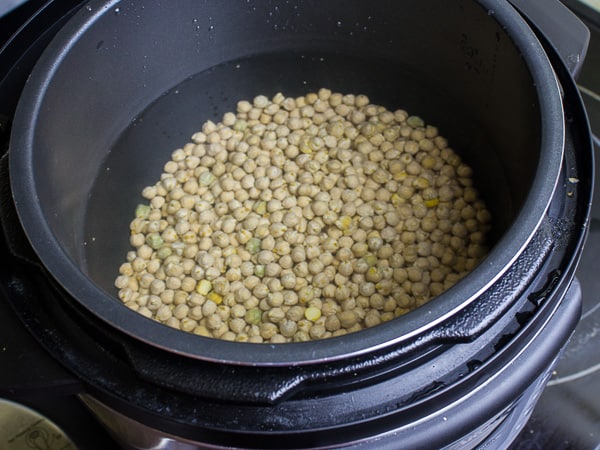 First up was cooking some chick peas. I make hummus using dried beans and I soak them overnight and then boil them in water for an hour. It is a long process and had heard that it is possible to cook dry beans in a slow cooker without having them be presoaked. So, I rinsed 2 cups of chick peas and put them in the slow cooker. I added 8 cups of water, a couple tablespoons of oil and some seasoning. I set the pressure cooker to high pressure and selected 40 minutes of cooking time. I locked the lid in place and hit start.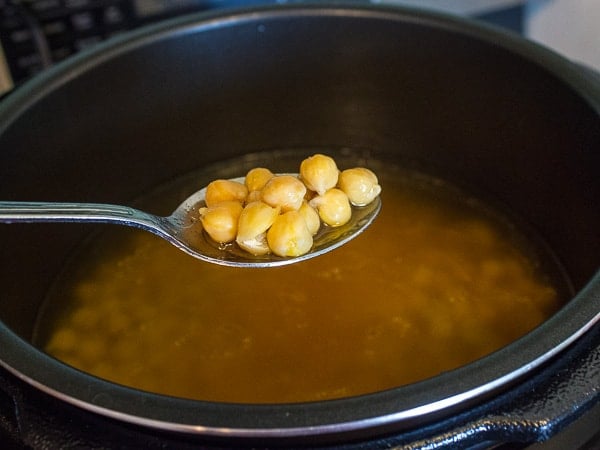 Once the beans were finished cooking and I let the steam release naturally, I checked on the chick peas. I was impressed. They were soft but not mushy. There was just enough firmness in the chick peas to keep them solid. They were ready to make hummus!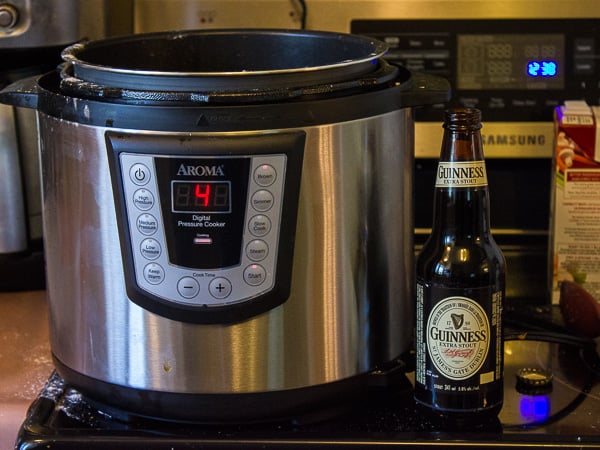 Next up, I made some beef stew. Normally, I cook beef stew in the oven and it is a slow braise of 3-4 hours. It is a takes a full afternoon to get the stewing beef nice and tender. The pressure cooker was able to do this in a fraction of the time. I browned the stewing beef in the pressure cooker. That worked very well and I like not having to dirty an additional pan. The pot has a non stick coating, which is great as nothing came even close to sticking during the browning.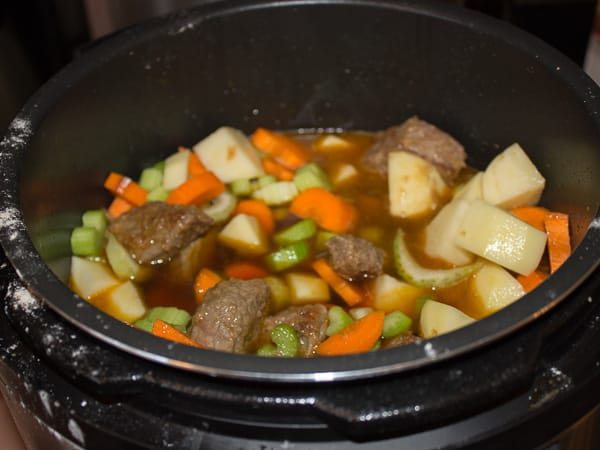 Then I added the vegetables, stock, beer and then set the pressure cooker for 1 hour at high pressure.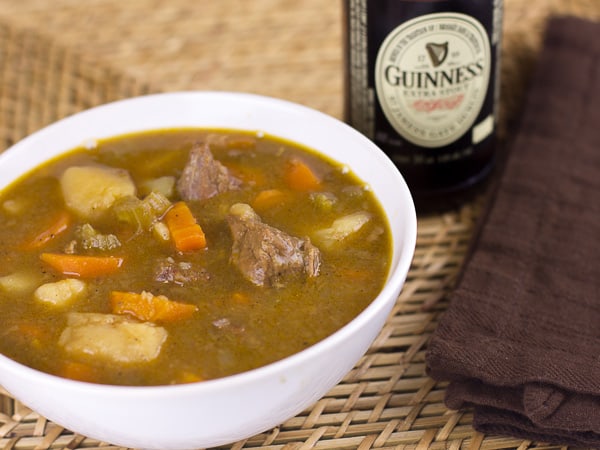 Afterwards, the stew was perfect. I stirred in some corn starch to thicken the broth, but it was the meat that really impressed me. It was so tender and the potatoes and carrots were also soft. Find the recipe for the stew here: Guinness Beef Stew.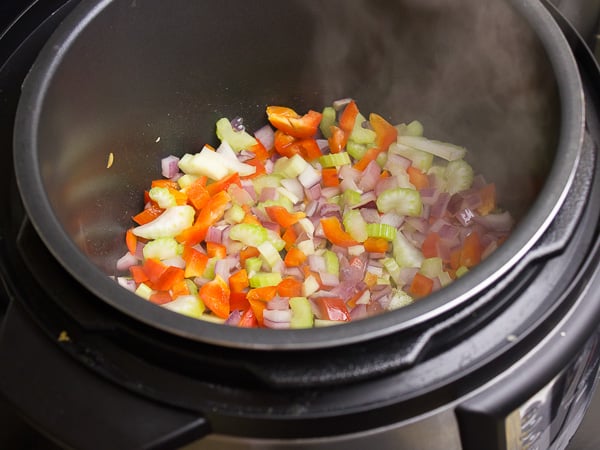 Finally, I made some red beans and rice. This is another dish that takes hours to prepare and the pressure cooker can speed it up considerably. I started off using the browning setting to saute the vegetables. The pot got quite hot and I was pleased that it worked as well as a skillet on the stove.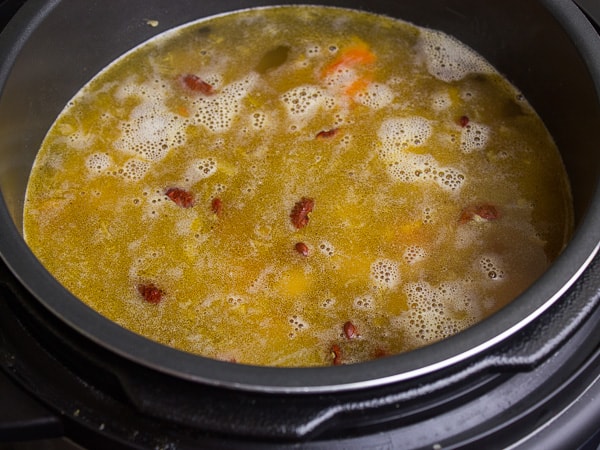 I added the remaining ingredients, including dry red kidney beans to the pot. I set the pressure cooker for 1 hour. Once the cooking time was done and the pressure released, I checked on the beans. They were perfect. I mashed about half of them and stirred it all to create a nice thick gravy.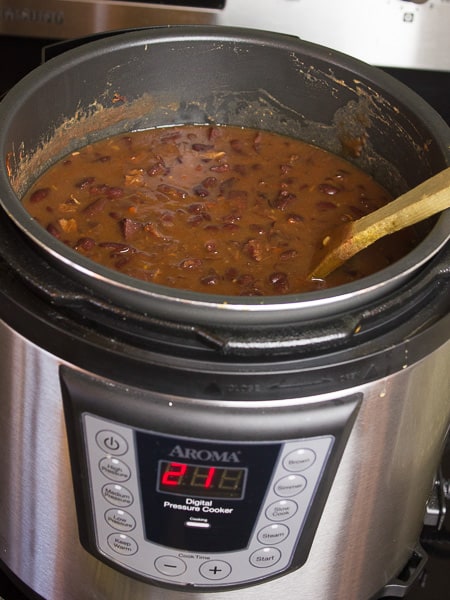 One additional feature that the Aroma pressure cooker has is a Simmer function. This allows the food to cook on a low heat for a set period of time. It worked really well with the red beans and rice and the simmering function gave the dish time to thicken.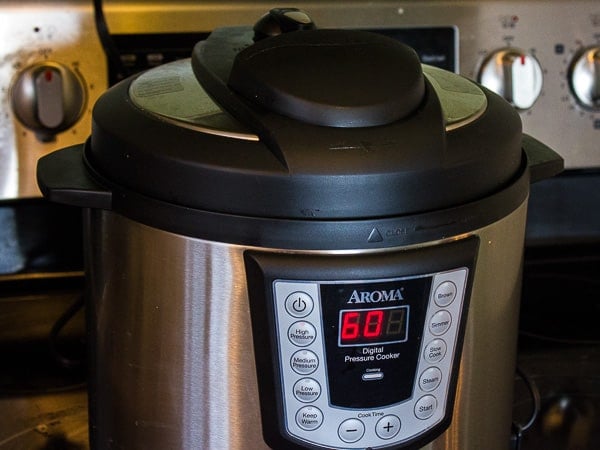 Since I had never used a pressure cooker before, I was curious as to the learning curve for a machine like this. The Aroma pressure cooker was easy to use and the manual was user friendly. More than anything, I was quite impressed with the results. Everything I made turned out great and I now can totally understand why people swear by this method of cooking. The Aroma pressure cooker is an excellent product and can do pressure cooking well and so much more, like browning, slow cooking and more.
I am thrilled to announce that Aroma Housewares has generously offered a 6 Quart Digital Electric Pressure Cooker (valued at $99.99) as a giveaway for one lucky reader. This giveaway is open to U.S. and Canadian residents only. Sorry to anyone who lives elsewhere. Make sure you use rafflecopter widget below to enter – just follow the instructions on the widget to enter (there are options for more than one entry as well!)
Buy this pressure cooker or many of the other models made by Aroma at Amazon – 6-Quart Digital Electric Pressure Cooker
Disclaimer: Aroma provided me with the pressure cooker. They did not pay me for this product review and the views expressed above are my honest reactions after trying the product.