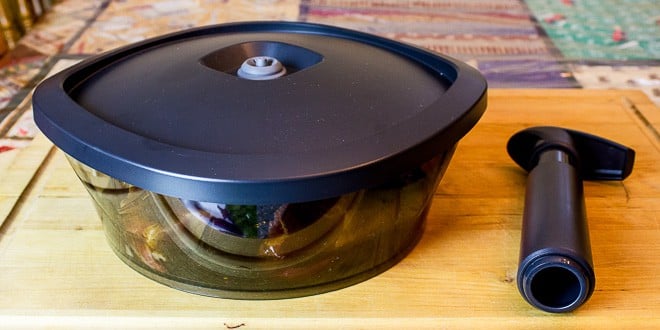 Vacu Vin Instant Marinator Product Review
I cannot tell you how many times I have started dinner later than I hoped to and the preparation is rushed. Many times, I plan to marinate the meat for a couple hours to both tenderize it and infuse it with nice flavors. But, when rushed, tasks like marinating get rushed as well. The Vacu Vin Instant Marinator is the perfect solution for speed marinating. Meat is placed in the bowl, coated with marinade. The lid is placed on top and air is removed, using a hand pump. This vacuum seal helps to draw the marinade into the meat and speeds up the marinating process. Where a typical marinating process might take a couple hours, the Instant Marinator can do this in a fraction of the time.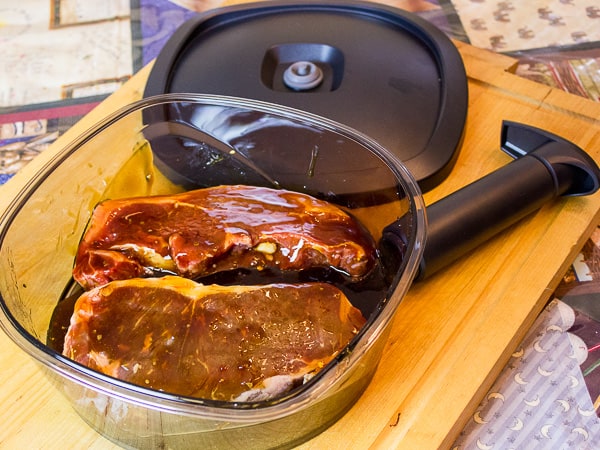 The bowl is quite large (2 1/2 quart capacity) and can hold a number or steaks or chicken breasts. I placed a couple strip loin steaks and poured in some teriyaki marinade. It is important to make sure all sides of the meat are coated in the marinade.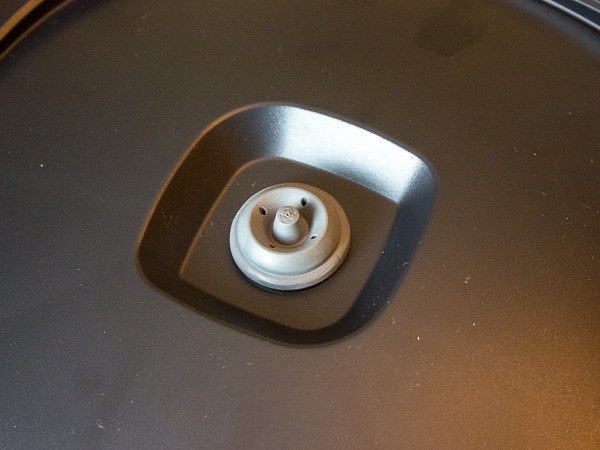 The lid has a rubber valve that allows the air to be sucked out.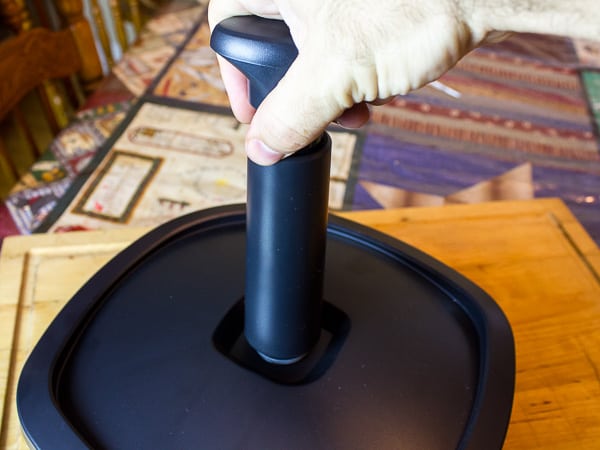 The hand pump is placed on the rubber valve. Hold it with one hand and use the other hand to pump the air out. It starts out easily and within 20-30 seconds there is a strong resistance as the air is removed. I continued for 45-60 seconds.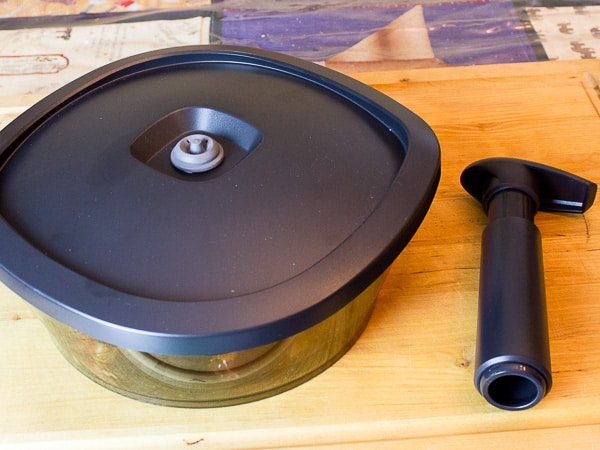 The extraction of the air creates a strong vacuum seal, firmly keeping the lid in place. Even trying to lift the lid off, I was unable to. Place the bowl in the fridge for 30 minutes or more. To release the air, simply press on the valve. I threw the steaks on the grill and they tasted amazing. 30 minutes in the Instant Marinator was plenty to give a great teriyaki taste all through the meat. Love it! This Instant Marinator is great for marinating meat, but it is also effective at keeping food (coffee, nuts, chips, etc.) fresh longer.
Pick up this or other Vacu Vin products at Amazon: Vacu Vin 2977450 2-1/2-Quart Instant Marinating Container
Disclaimer: Vacu Vin provided me with the Instant Marinator. They did not pay me for this review and the views expressed above are my honest reactions after trying the product.