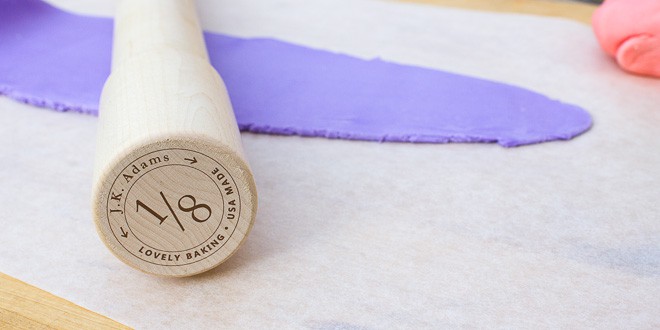 J.K. Adams Lovely Rolling Pin Gadget Spotlight
J.K. Adams is known for their cutting boards but they make many other wood products including cheese boards, wine racks, knife trays and more. Recently they have released their Lovely Rolling Pins. These are not the only rolling pins manufactured by J.K. Adams as they also make traditional style and french dowel pins. The Lovely brand are very interesting, as can make rolling out pie dough or fondant much easier than when using a traditional rolling pin!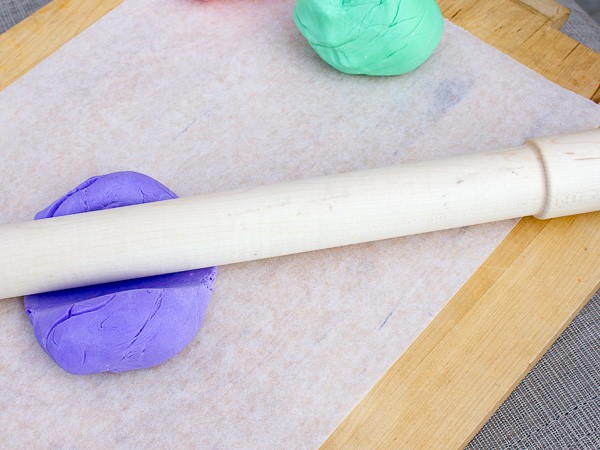 These rolling pins were developed by professional bakers Bob and Gina Hartwig from Lovely: A Bake Shop in Chicago. This innovative design insures that your dough is rolled to the perfect thickness every time. There are 3 different pins to choose from.
There are two pin 24" in length that deliver a dough thickness of 1/8" or 1/4", and there is also a short 18" pin that provides a thickness of 1/4″.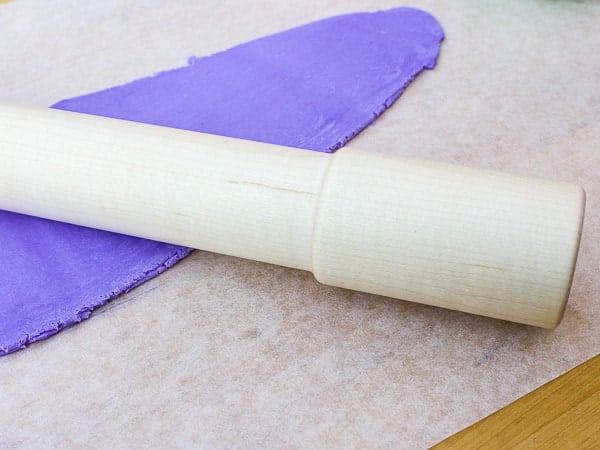 Since receiving these pins, I have used them multiple times for pie crust, sugar cookies and fondant. They worked great in each use but I absolutely love these pins for rolling out fondant. Wanting the fondant to be rolled out evenly, these pins have worked beautifully, creating even fondant that is 1/8 inch thick. These pins are the only way that I roll fondant anymore.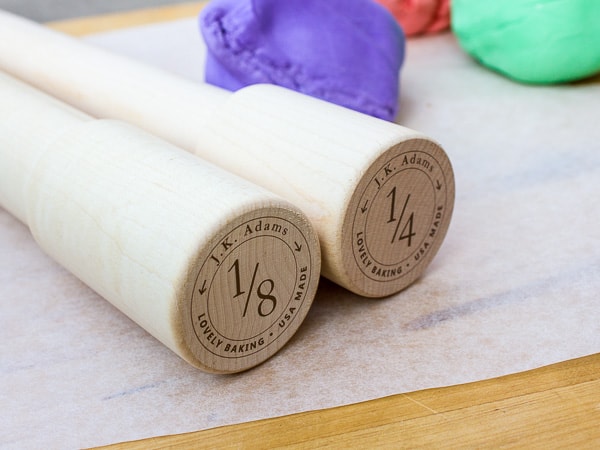 The 1/4 inch pin is perfect for pie crust and I was very happy with how even the crust rolled out. Their smooth finish ensures that the dough will not stick to the rolling pin.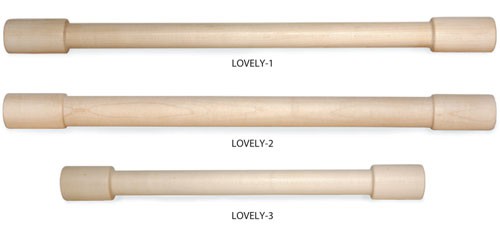 Buy these rolling pins made by J.K. Adams at Amazon – J.K. Adams Lovely Maple Wood Rolling Pin, 24-inches by 1-3/4-inches by 1/8-inches
Disclaimer: J.K. Adams provided me with the rolling pin. They did not pay me for this product review and the views expressed above are my honest reactions after trying the product.