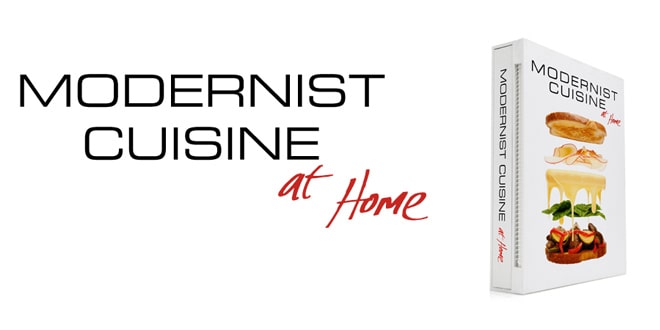 Modernist Cuisine at Home Book Review
I have too many cookbooks and, for the longest time, buying them was a weakness for me. Anytime I was in a book store, I would walk around the cookbook section to see what was new. In particular, I liked seeing what was on sale or clearance, and I would try to grab a deal. Thrift stores have also been a great place to get some cookbook treasures and many of my favorite books are from used book stores and Value Village.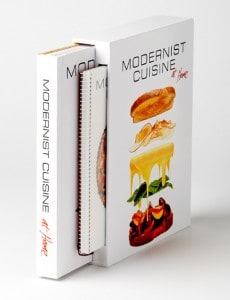 The truth is, many of the cookbooks I own, do not get used much. Most of the books I own just collect dust sitting on the shelf. There are a handful of books that are essential for me, and I find myself going to them for reference, time and again. One of those books is called Modernist Cuisine as Home.
There has been a lot of change in culinary styles and techniques over the past number of years, and co-authors Nathan Myhrvold, Chris Young and Maxime Bilet consolidated all of this into a 6 volume set called Modernist Cuisine. It is an incredible book set, and it quickly became the definitive reference for contemporary cooking. For the home cook, it is far too expensive and covers more material than would likely be used, even by the most adventurous foodie. So, a smaller, more condensed version was written, called Modernist Cuisine at Home.
Here is what they say about Modernist Cuisine at Home
Modernist Cuisine at Home is destined to set a new standard for home cookbooks. The authors have collected in this 456-page volume all the essential information that any cook needs to stock a modern kitchen, to master Modernist techniques, and to make hundreds of stunning recipes. The book includes a 230-page, waterproof Kitchen Manual that reproduces every recipe in a separate, portable companion. Drawing on the same commitment to perfection that produced Modernist Cuisine, Modernist Cuisine at Home applies innovations pioneered by The Cooking Lab to refine classic home dishes, from hamburgers and wings to macaroni and cheese. More than 400 new recipes are included, most with step-by-step photos that make it easy to bring dining of the highest quality to your own dinner table.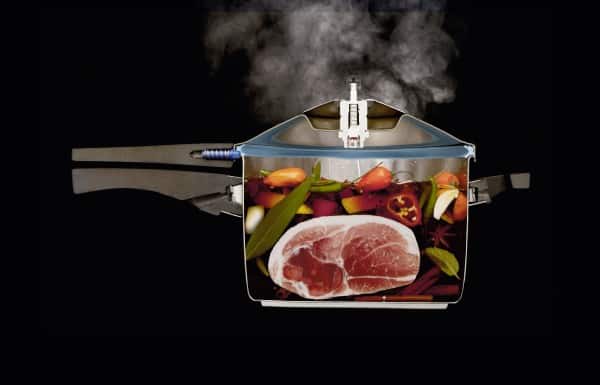 This book is packed with information, enough for even the most serious foodies. The book is divided into two main sections: Stocking the Modern Kitchen and The Recipes. The first section is devoted to all of the tools used in the modern kitchen including conventional equipment like blenders, food processors, pots and pans. Many of the pages are focused on the modern tools including equipment like sous vide water baths, blowtorches, combi ovens, vacuum sealers, whipping siphons, dehydrators and more.
Along with extremely detailed information, the photos are phenomenal. Truly a work of art, the photos are both beautiful and effective at visually explaining the steps and instructions of the recipes. Some of the photographs show pots, ovens, jars and more sliced right through the middle. This magically shows the innards of the equipment and help to explain the science behind cooking.
Along with the cookbook, there is a kitchen manual. This has all the recipes from the cookbook, but is much smaller and far more accessible for having on a kitchen counter.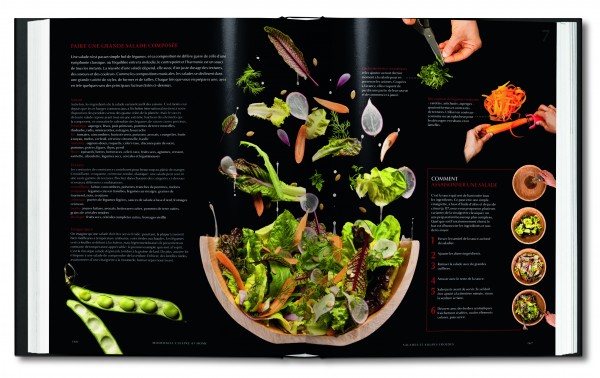 The second section of the book focuses on recipes. There are pages and pages of tips, instructions and recipes of everything from stocks and sauces, to desserts like custards and pies. Personally, I have spent a LOT of time in the sauces section. There is so much information in this book, showing how to properly make pan gravy, red wine glaze and more. Many recipes include step by step photos that aid even the most novice home cook.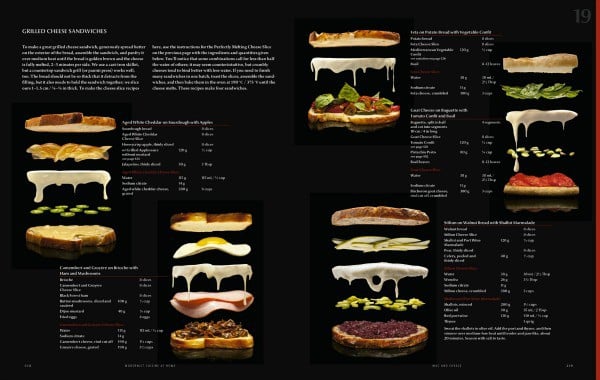 Not only does the cook book explain fundamental cooking recipes like stocks and sauces, but it also takes classic home recipes and gives them a modern twist. Take the picture above as an example where the grilled cheese sandwich is given a contemporary face lift with five different recipe possibilities. The photos above take an artful approach to clearly show each layer in the sandwich. Every one of these recipes sound totally delicious.
I have made multiple dishes using recipes in the book word for word or just as a guide. Below are a few photos of dishes I have made with Modernist Cuisine at Home.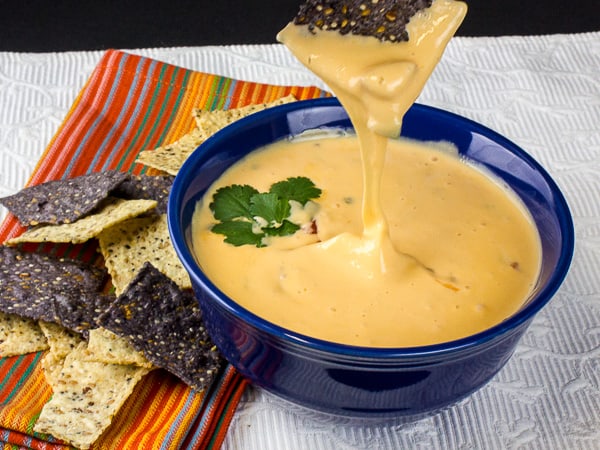 In the book, there is a lot of information about how to perfectly melt cheese so that it is smooth and creamy. One recipe explains how to make the perfect mac and cheese using sodium citrate to create an emulsification that makes the cheese very creamy. I have made this dish multiple times and it is delicious and the cheese is oh so gooey.
I took the recipe for making the cheese sauce and tweaked it for the recipe as seen in the photo above. Chili con queso is one of my favorite dips and using techniques found in Modernist Cuisine at Home, I was able to develop a recipe with jalapenos and tomatoes that turned out amazing! It was even great when reheated.
Chicken wings are one of my favorite snacks for game day and Modernist Cuisine has instructions for how to first cook the wings in the sous vide before they go in the deep fryer. Using sous vide water baths all the time, I thought that this was a very interesting way to create a tender and moist, yet crispy chicken wing. I loved the recipe and the slurry paste that the wings are dredged in, before they go in the deep fryer, is a tasty light batter perfect for any sauce to be coated on.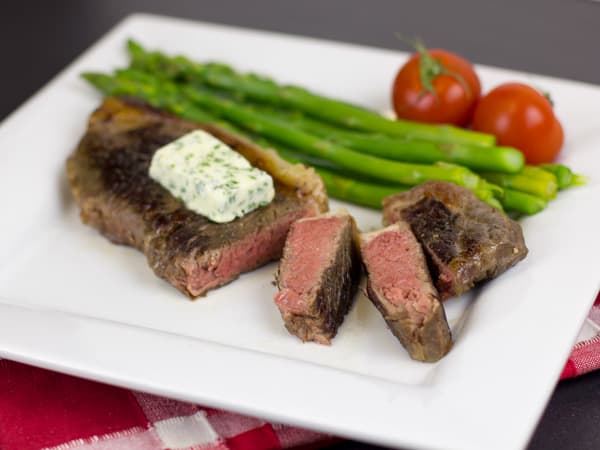 One other aspect of the cook book that I have used, probably more than any other, is the section on sous vide cooking. There are not many cookbooks, or online guides for cooking sous vide (well it has been growing, but there is no where near as much information or recipes as traditional forms of cooking). Above is a photo of a sous vide strip loin steak I made. Modernist Cuisine at Home has become my GO-TO guide for sous vide cooking. The instructions are clear, and what I really like, is that the book does not just give the step by step approach but strives to explain the HOW and the WHY behind the recipe so the reader understands details beyond just the recipe.
Modernist Cuisine at Home is probably the most important cookbook I have in my kitchen. I go to it more than all of my other cookbooks combined. Yes, it is true – I use it THAT much!
If you are a foodie or you are looking for a gift for a foodie – this cookbook is the perfect choice!
Pick this up at Cedarlane Culinary – Buy Modernist Cuisine at Home