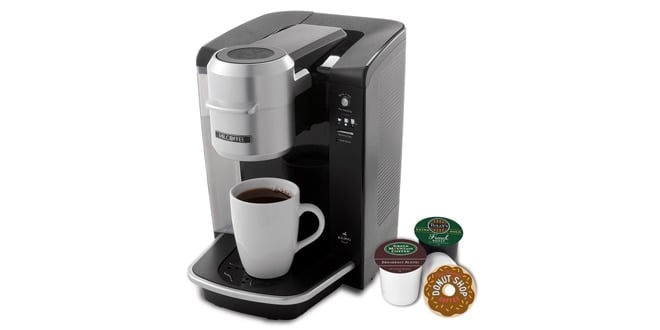 Mr. Coffee Single Serve Keurig Coffee Brewer Product Review
Years ago, I worked at a golf course and in the break room was an old style coffee pot. It seemed that there was always half a pot of coffee sitting in the glass carafe. The heating element was on and you just knew that the coffee would taste horrible. I remember trying it sometimes and the coffee was like sludge and it tasted bitter and just plain awful.
Today, there is no need for old bitter coffee that sits on a heating element for hours. Keurig single serve brewers allow people to make a fresh cup of coffee, anytime they want it. Mr. Coffee has made coffee brewers for decades and they have many different single serve Keurig brewers. This model is simple and streamlined with the essential functions necessary to make a single cup of coffee, using Keurig K-cups.
Obviously, Keurig brewers are great for home use, making it convenient and quick to make a cup of coffee. Here at our home, we have three coffee drinkers and each like a different roast and strength of coffee. This is no problem with the Keurig, as there is no need to debate over what roast of coffee to make, because each person can make a cup of their own preference.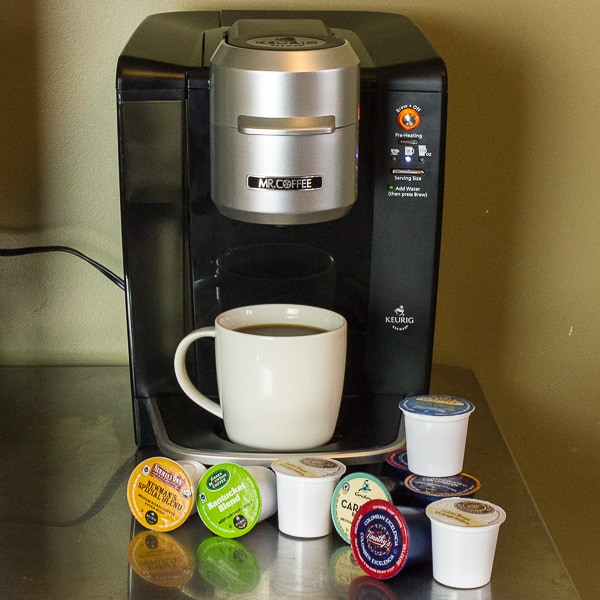 Here are a few other great examples of where Keurig brewers work well.
The office. They allow people to come, when the want, to make a cup of coffee and it is fresh at the push of a button.

The cottage. Make sure that there is a stock of K-cups at the cottage and you do not need to worry about stale coffee when you make a quick trip up for the weekend.

At a store. Many smaller independent stores have a Keurig set up where people can make a cup of coffee while they shop.

And all these great places too: auto shop, hospital, school, church and more!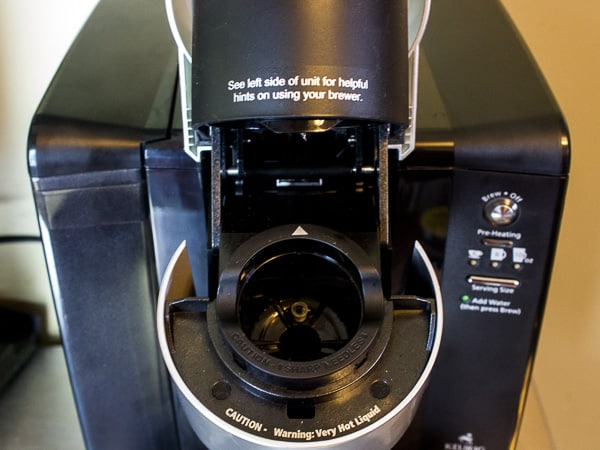 To get started, every Keurig system has the K-cup brewing chamber. Lift up the lid to reveal the spot for the K-cup to go.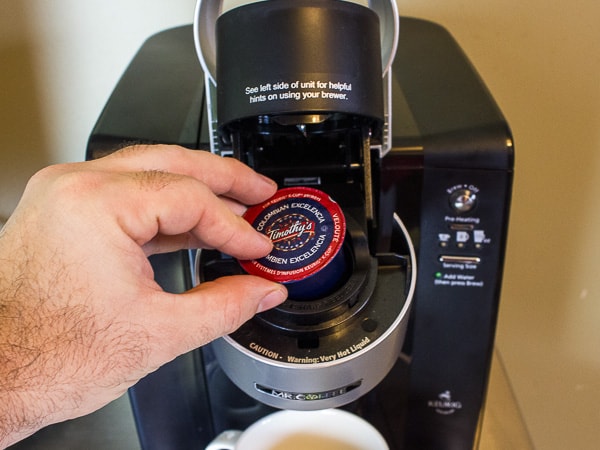 Pick your coffee of choice. I love Timothy's coffee so I grabbed a K-cup of Colombian. Place it in the open chamber.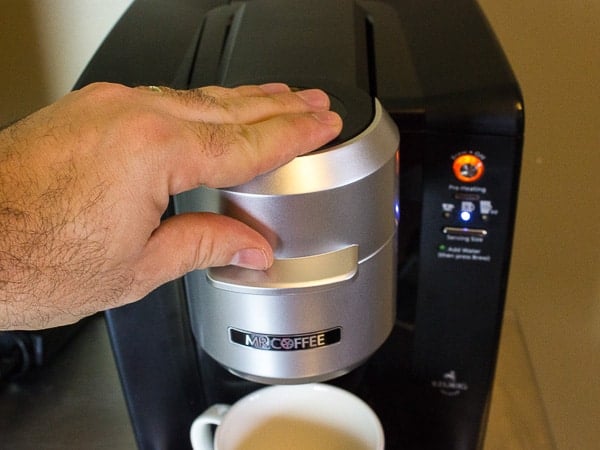 Close the lid. This pierces a hole in both the bottom and the top of the Keurig K-cup, allowing the hot water to go in and brew the coffee.
There is a large 40 ounce reservoir on the side of the Mr. Coffee brewer that is enough to make many cups of coffee. Once the lid is closed and the brewer is turned on, it begins to preheat the water needed to make a cup of coffee. The red light shows that the water is preheating.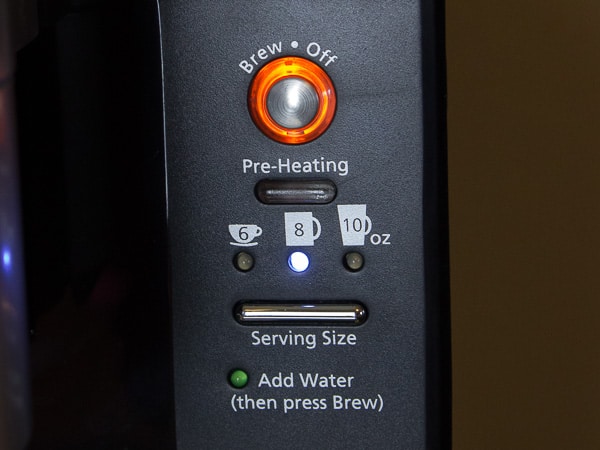 The Mr. Coffee brewer has 3 cup size settings (6, 8 and 10 oz cups) and they can be toggled by pressing the Serving Size button. It is important to note that the K-cup does not change when the cup size changes, so the larger cups can tend to be a bit weaker coffee since more water goes through the same amount of grounds.
Once the red light goes off and the orange light around the Brew button illuminates, the Mr. Coffee brewer is ready to make a cup of coffee.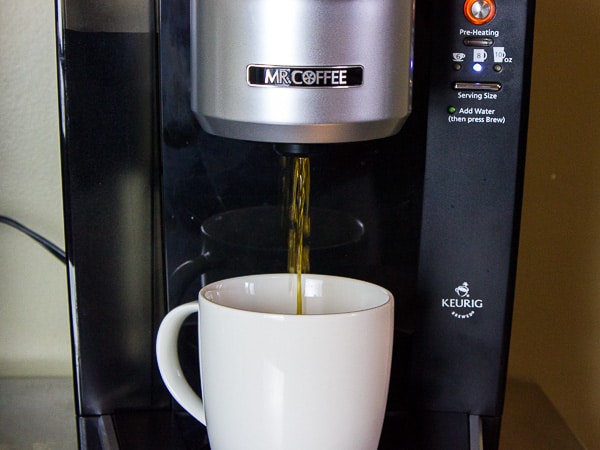 A simple press of the Brew button and the coffee starts. In less than a minute, the coffee is brewed and ready to go. It is really fast! Not only is it fast, but it tastes great. Perfect coffee every time.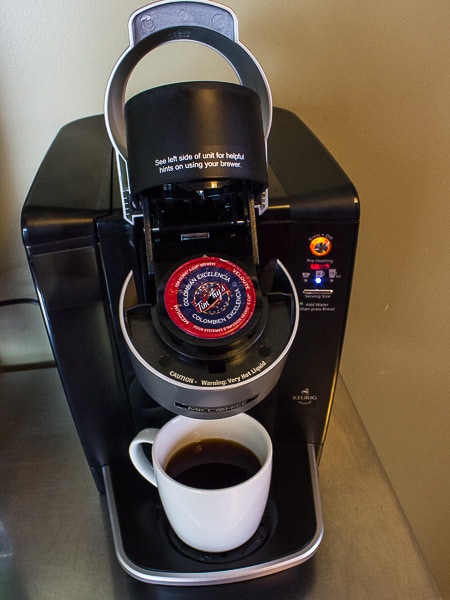 Lift the lid and the used K-cup is there ready to be discarded. Toss it in the trash and put in a new K-cup if you want to make another cup of coffee. It is possible to make cup after cup without much of a wait time. All that has to happen, is for the water to heat up and that does not take long at all.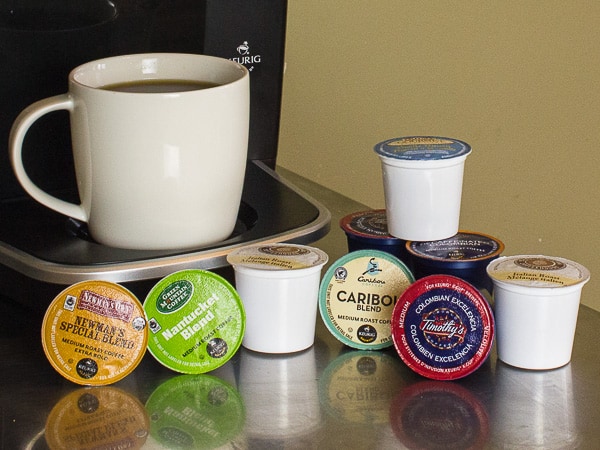 There are literally hundreds of different flavor K-cups to choose. Many of the big selling coffee brands like Starbucks, Tim Hortons, Van Houte, Timothy's and more all sell their products in Keurig compatible K-cups. Coffee is also not the only hot beverage that the Mr. Coffee Keurig brewer can make. There are also K-cups for many different tea blends, hot chocolate, apple cider and more.
Buy this coffee maker at Amazon – Mr. Coffee Single Serve Coffee Brewer Powered by Keurig
Disclaimer: Mr. Coffee provided me with the coffee brewing machine. They did not pay me for this product review and the views expressed above are my honest reactions after trying the product.