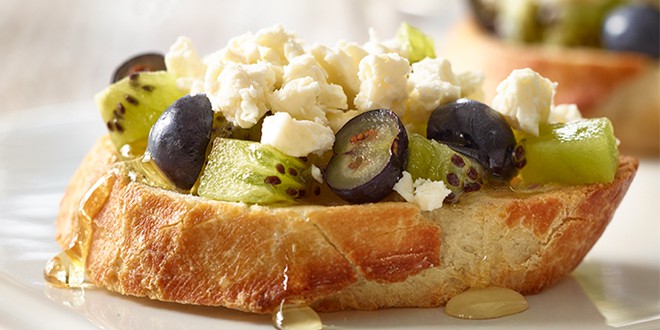 Kiwi, Blueberry and Feta Bruschetta Recipe Challenge
I love to create recipes and a couple months ago I was asked to be part of a recipe challenge using Tre Stelle feta cheese. I use Tre Stelle all the time, especially their cheese, so I was happy to participate. Well, I along with 4 other bloggers have developed recipes using their cheese. I made Kiwi, Blueberry and Feta Bruschetta. It is fruity, cheesy, crispy and great as an appetizer. It could also be a healthy dessert option as well.
The winning recipe is published in Tre Stelle's spring issue of Melt magazine. You can help me win because I need your votes! If you have a moment, please head over to the the website of the recipe challenge and vote for me. Thanks so much!!
To vote for my recipe click: Kiwi, Blueberry and Feta Bruschetta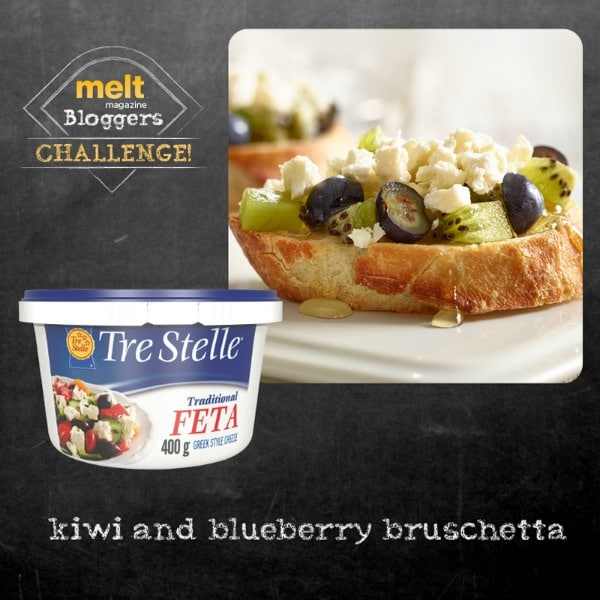 k