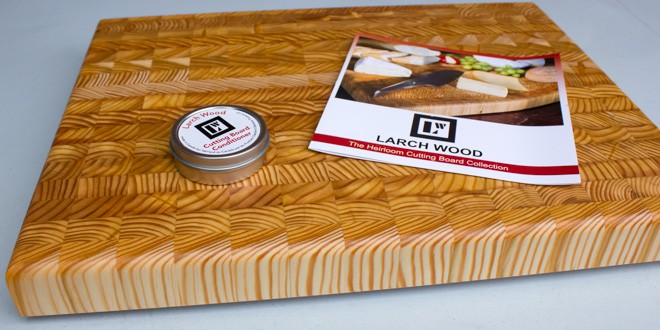 Larch Wood Cutting Board Product Review
Cutting boards are one of the most important tools in my kitchen. I have used so many garbage boards over the years, that I have come to value a high quality board to cut on. For the longest time, I would by a cheap board, never considering the long term value in hand crafted boards. Now, having used boards of high quality, I will never go back. One company that makes some of the best cutting boards I have ever used is Larch Wood Enterprises.
Based in Eastern Canada, they make cutting boards out of Eastern Canadian larch wood. To highlight the attractive grain patterning in the wood, these cutting boards are built using end grain construction. Not only do end grain cutting boards look attractive, but they are also great to cut on, and do not dull knives like many other types of cutting boards.
Recently, I was sent a Larch Wood Cutting Board to test out and review.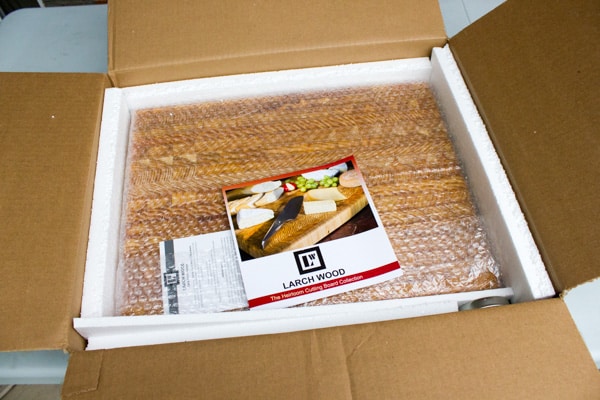 The board was shipped very quickly and carrying the box revealed that this board is heavy. That is not a surprise as this board is made from solid wood and is nice and thick! Now, while this board is heavy, larch wood is not as heavy as some other wood like maple or walnut. Opening up the box, showed the care that they took in packaging up this board.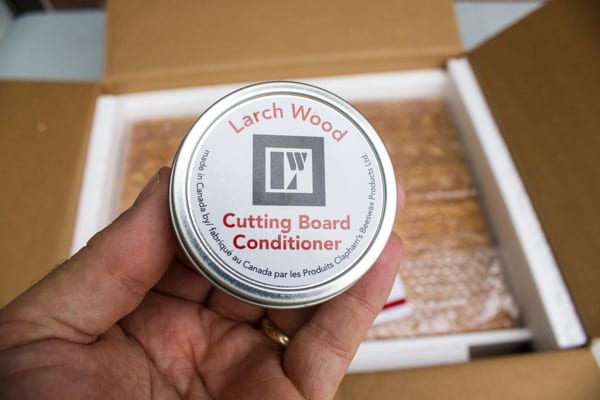 The cutting board came with some conditioner made from beeswax and mineral oil. This is a great way to protect the board from drying out.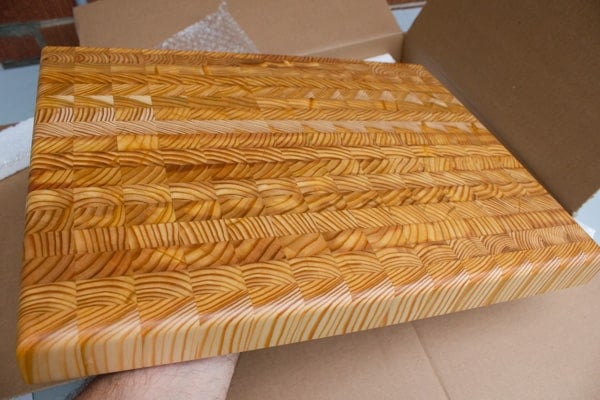 As I lifted the board out of the box, I was struck by the grain pattern in the wood. This cutting board is gorgeous and a work of art. I can see why they build the boards using an end grain construction, as this really does show off the pattern of the grain in the wood.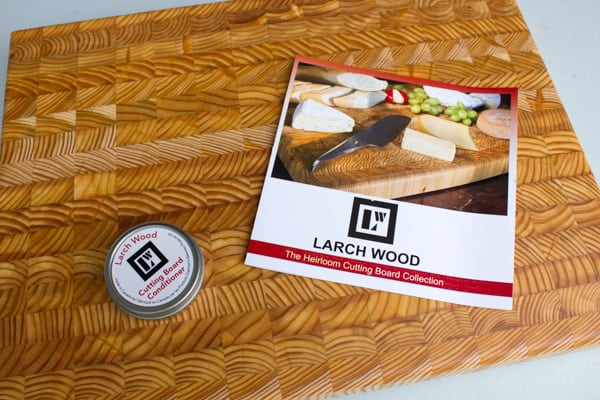 The cutting board was 17 3/4″ x 13 1/2″ in size with the top edges of the board beveled for a nice finished look. This is a great size of board and perfect for most food prep jobs. This board is THICK and I pulled my ruler out to measure and was impressed that the board is 1 5/8″ thick. There are also 4 rubber feet underneath the board to lift it up off the counter and keep it from slipping.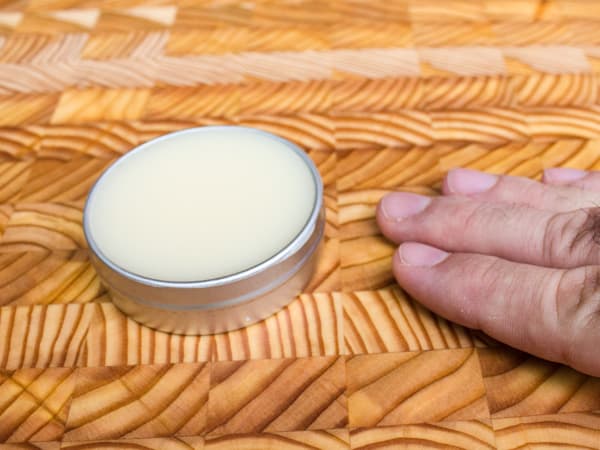 The first thing I did was to rub some of the conditioner across the board. The design and look of this board is wonderful and it had such a smooth surface. Once the conditioner was rubbed on the board it was ready for work!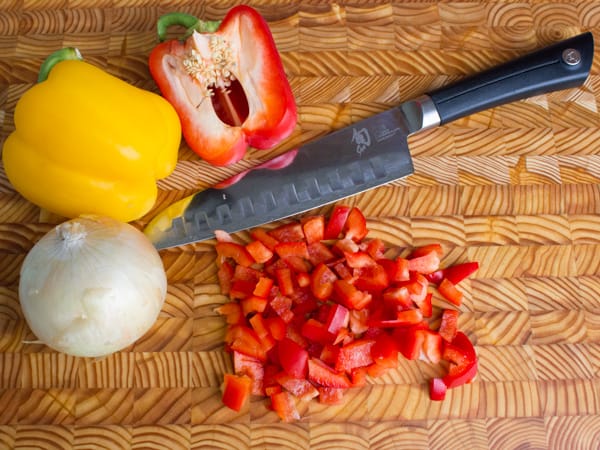 I chopped up some vegetables and the board worked really well. It was the perfect size to work on – not too big and not too small. With each cutting motion, I liked how the knife felt as it hit the board. End grain boards do have a different feel than flat grain or side grain boards. It almost feels softer, like the knife catches in the board a bit, and it probably does slide into the fibers of the end grain – which naturally heals, limiting cut marks on the boards.
Due to the size and weight of the board and the rubber feet, the board did not budge at all during even during the more rapid chopping sessions.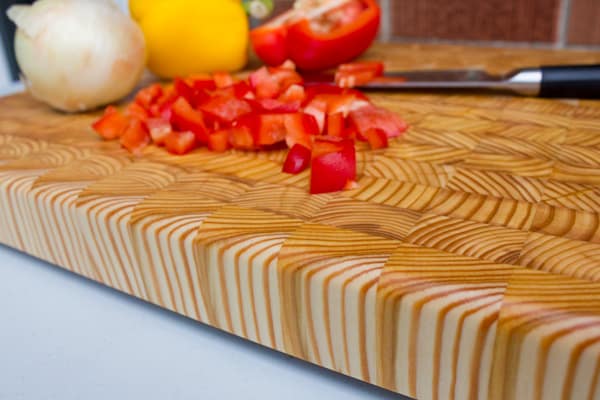 Cleaning this board is easy and I make sure to wipe it down with warm water after each use. For more intense cleaning, I have used lemon juice and coarse salt. That is perfect for removing any food stains from berries and other foods.
I just love this board! I have used many boards and this is both solid and comfortable to use. It is easy to clean and looks wonderful. There are times I have used it to serve a collection of cheeses as well.
Pick up this board, or others that they make, at their website. It is also available at Williams Sonoma.
Disclaimer: Larch Wood Enterprises provided me with the cutting board. They did not pay me for this product review and the views expressed above are my honest reactions after trying the board.