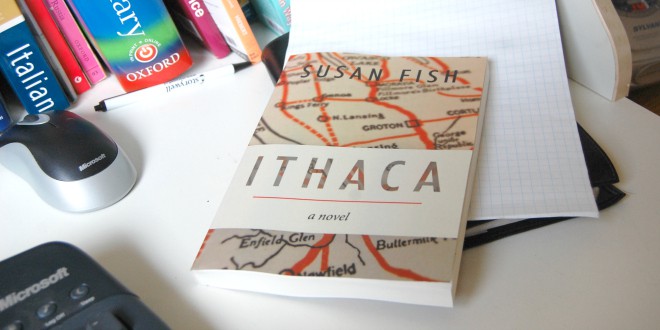 A Book, a Giveaway and a Soup Recipe!
I am always impressed by people who write novels. The ability to come up with a compelling story and to develop characters, that are both interesting and realistic, seems so remarkable to me. I do my best to write an intro to a recipe that seems to make some sort of sense. Recently, a good friend of mine, Susan Fish released her new novel, Ithaca. I have known Susan for years, and she has always been a very talented writer, so I was eager to give the book a read.
My daughter takes competitive dance classes, and normally, I find myself sitting around the lounge room playing Clash of Clans on my iPhone. For the past couple weeks, I have had my head stuck in the novel and I have been completely caught up with the life of Daisy Turner and the community of Ithaca. I so loved reading Ithaca. Susan has a wonderful way of writing with a masterful command of the English language. Ithaca was an engaging story with very real characters. One of the great aspects of the story is how important food and fellowship is to Daisy. Being a foodie myself, I can totally relate to her love of soup and I loved that each title was named after a kind of soup. There was more than one soup name that I wanted to make for dinner!
Here is some more information from Susan about her new book!
What's the book about?
For 39 years, Daisy Turner has been a professor's wife, typing his notes and helping out. The centerpiece of her life is a weekly community dinner she hosts—one that always features soup. When her husband drops dead, Daisy has nothing to hold onto except, perhaps, the soup. Then, suddenly, Daisy finds herself entangled with a man whose wife is disabled, mothering a young activist-farmer, and swept into the controversy about fracking that has begun to concern their small Ivy League town. Ithaca (October 1, 2014, Storywell, 978-0-9938903-0-7, $14.99) explores what happens when a quiet, almost sedimentary life meets the high-pressure forces of a small town. How do you rebuild after life as you know it is suddenly turned upside down—or is fracked?
Where did you get the idea for the book?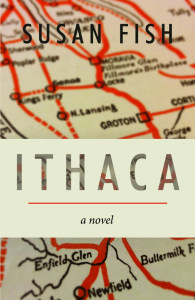 I visited the town of Ithaca, New York in the summer of 2011 and saw a number of small signs that said 'No Fracking.' Months later, curious, I looked up the term and discovered that the lush farmlands, orchards and vineyards of Ithaca and the Finger Lakes region sat on the gas-rich Marcellus Shale, and that there were proposals to 'frack' the land to address our petroleum addiction.
The other factor that brought this book to life was my fascination with the simple power of simple food in bringing people together.
Soup?
Soup! Before the industrial revolution, people in communities naturally shared food. About a hundred years ago, the ideas of soup kitchens and potluck suppers developed as a new way of sharing food. Today, large numbers of community meals are springing up in neighborhoods as a means of developing stronger community ties. Many of these meals feature soup, a simple, inexpensive meal that can be extended to feed unexpected extra guests.
That's what happens in Ithaca. Daisy explains her weekly soup suppers like this:
I should explain about Wednesday nights. It started when Arthur was new at the university, new and assigned grad students. It had been my idea for him to get to know his students outside of school, off campus. I had suggested they come over for supper. And so they did and so they devoured the food I made them. And no one suspected how young I was. We invited them back and soon it became a standing date in our calendar. They brought their girlfriends and then their wives. Sometimes Arthur's colleagues would come too. When Nick was a toddler, he loved having the students over, loved the energy of the house.
Eventually it drifted away from any affiliation with the school and it just became Wednesday night. I made pots and pots of soup, a different kind each week. I stocked up on bowls and spoons at garage sales and estate sales, mismatched bowls. You might get a bone china bowl or a wobbly earthenware bowl made in someone's pottery craze.
Each of the chapters in Ithaca has a different soup title, one that corresponds with the food Daisy serves on Wednesday night and with what's happening in the story. When I finished the book, I decided that I needed to develop original recipes for each chapter. The recipes started with the titles. Sometimes I looked up a variety of recipes to get a baseline for the idea of the soup. I was interested for that every single soup I had invented in the course of writing the book, there was a recipe somewhere online—although some (Pepper Pot Soup, for instance) were nothing like what I imagined them to be, so I was often on my own. All the recipes needed to be vegetarian to satisfy my character. Throughout the fall—on Wednesdays—I will be releasing one recipe a week on my blog [susanfishwrites.wordpress.com] but Steve asked if I would share the recipe for Daisy's Miso and Greens Soup with you, and I was happy to.
Bon appétit!
Daisy's Miso and Greens Soup
Miso is a fermented soybean paste. Some people describe it as a vegetarian bouillon. There are various kinds of miso that range in intensity. Miso loses some of its health properties if it is boiled, so you want to add it late in the game. This is an intensely flavoured soup. Season it to your taste.
Roast 1 whole head of garlic, drizzled with olive oil. Squeeze each clove out into a bowl and mix with chili flakes; ½ inch fresh ginger, chopped; 1 tsp maple syrup; 2 tsp rice vinegar; 1 tsp sesame oil and salt.
Coarsely chop 2 cups kale, 2 cups spinach, ¼ cup of pecans or sunflower seeds. Add garlic mix and 6 cups water and blend well. Heat well until greens are cooked. Stir in 2 Tbsp miso and serve.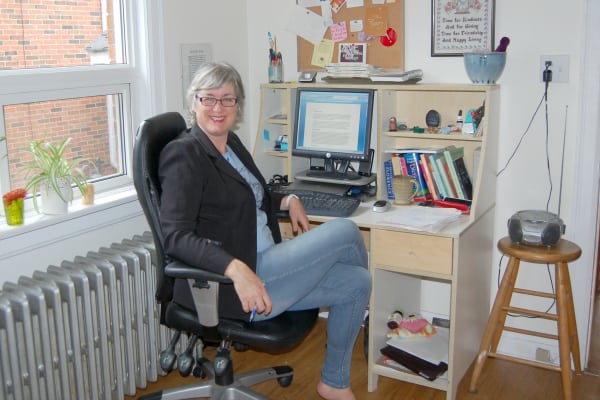 I am excited to announce that Susan has offered a copy of Ithaca as a giveaway for The Black Peppercorn readers.
This giveaway is open to U.S. and Canada residents only. Sorry to anyone who lives elsewhere. Make sure you use rafflecopter widget below to enter – just follow the instructions on the widget to enter (there are options for more than one entry as well!)