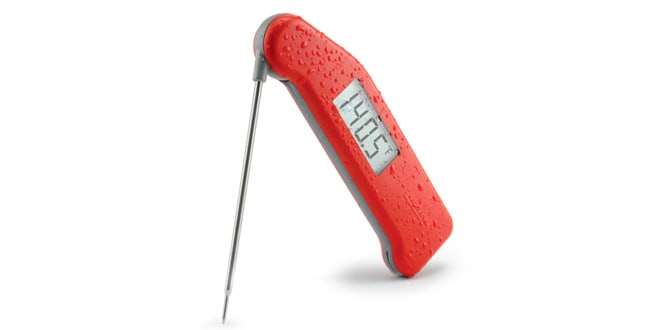 ThermoWorks Thermapen Giveaway
I have always believed that a digital thermometer is one of the most important tools for the kitchen. Thermometers are great to monitor the temperature of a roast in the oven, a chicken on the grill or for making hard candy on the stovetop.
I have used many different brands of thermometers and, by far, my favorite are from ThermoWorks. They have a number of different types of thermometers including the ChefAlarm, ThermoPop, TimeStick and the DOT.
Now while all their products are just awesome, my favourite thermometer is their ThermaPen. This the the most reliable and accurate instant read digital thermometer I have ever used.
So, I am thrilled that they are willing to offer a Thermapen to one lucky reader!!
Make sure you use rafflecopter widget below to enter – just follow the instructions on the widget to enter (there are options for more than one entry as well!)