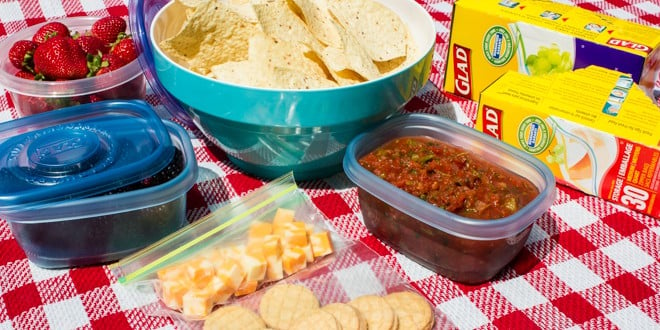 A GLAD Holiday Weekend
This past weekend was the Victoria Day holiday which was on Monday. That meant we got a long weekend and that is always a great thing. We needed to get to the cottage to open it up for the summer, but early reports was that it would be cold and wet all weekend. I hate going to the cottage when it is cold, so I was not eager to go. But, as the weekend got closer, the forecast temperature continued to rise and it looked like it would be a beautiful weekend. And beautiful it was. Every day was warm and sunny – the perfect Victoria Day weekend.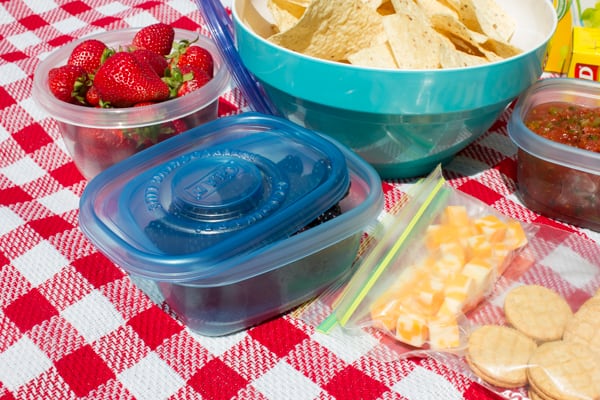 Packing for the first weekend at the cottage is always full. Lots of blankets, clothes, and other miscellaneous things that came home for the winter are packed in the van ready to go back to the cottage. Along with that, there is lots of food to fill the fridge and pantry. Since there was nothing up there, we needed to plan for every meal at the cottage. I pulled out my GLAD bags and containers to load up lots of food, as the kids eat a lot up at the cottage. I suppose it is from spending full days, riding bikes, fishing and so much more!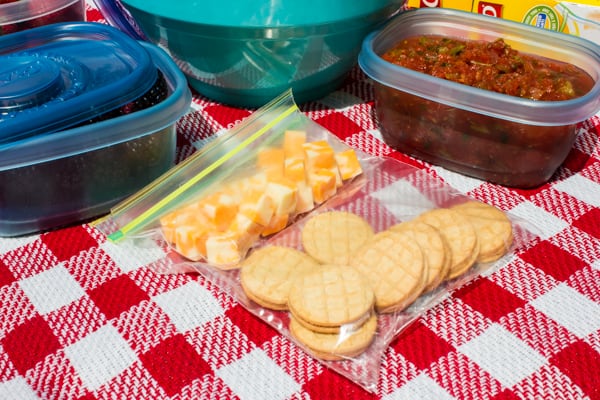 Whenever possible, we love to eat outside, picnic style. GLAD really comes in handy then, as the containers and bags are a great way to package food up for a picnic. The bags are perfect for packaging crackers, cheese, cookies and more. There are even small snack size, which is great for individual portioned bags.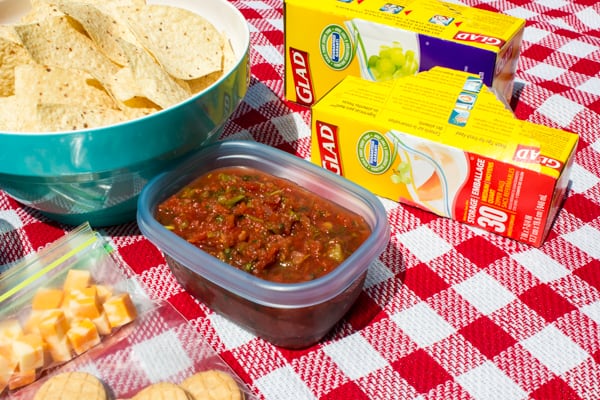 The containers that GLAD makes are handy since the lids seal really tight. This is perfect for storing liquid based ingredients and sauces. Salsa seals up well and then is ready for serving anytime.
When we went up to the cottage this year, I packed up a bunch of the food (veggies, fruit, salsa, and so much more) all in the GLAD containers and bags. Then, once we had our picnic, I was able to wash the containers and keep them at the cottage as they get used all summer long!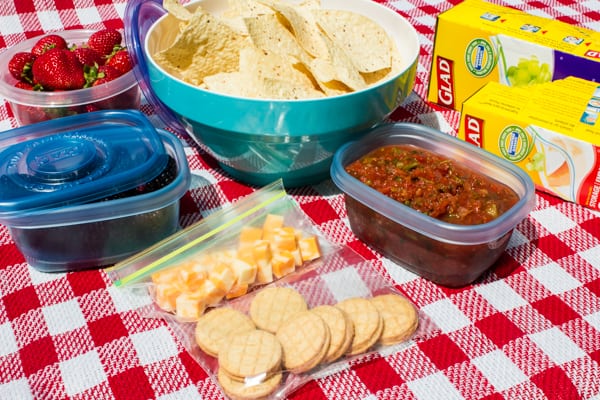 Disclaimer: This post was sponsored by GLAD, but all the thoughts are my own.