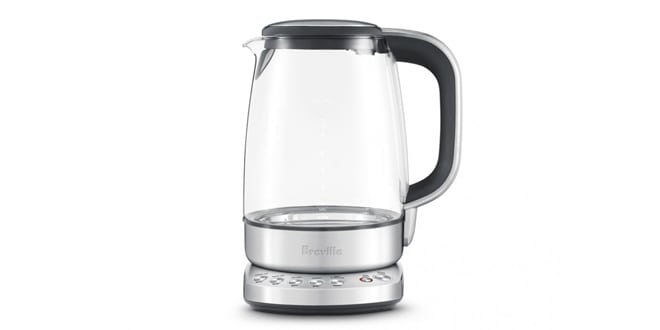 Breville IQ Kettle Pure Product Review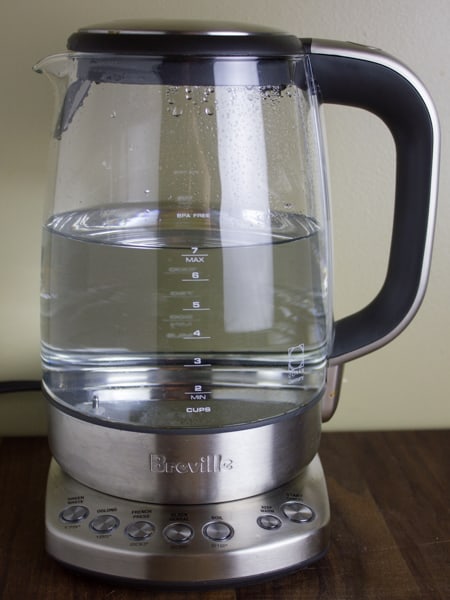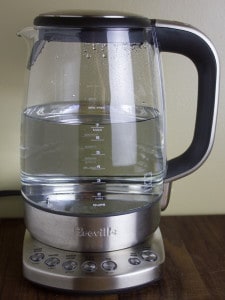 There are kettles and then there are kettles. That is what I discovered after trying out the Breville IQ Kettle Pure. For years I have used a pretty cheap kettle. It worked well and would auto-shut-off after the water came to a boil. Since using the IQ Kettle Pure, I have learned that there are kettles out there that offer many more features. This kettle is almost smart, allowing you to choose to heat the water to specific temperatures that are ideal for different types of tea or for french press coffee. Along with a variety of temperatures, it can also simply boil the water. All these can be done with a simple press of a button. The kettle has a thermometer that monitors the temperature of the water.
Breville is known for making quality kitchen appliances and I am typically impressed with their products. Usually made of stainless steel, Breville appliances look sharp on any kitchen counter. But they don't just look nice, as Breville products are known for being both innovative and practical. That is exactly how I feel about this kettle. It is simple to use, but provides unique features that will be greatly appreciated specifically by tea enthusiasts!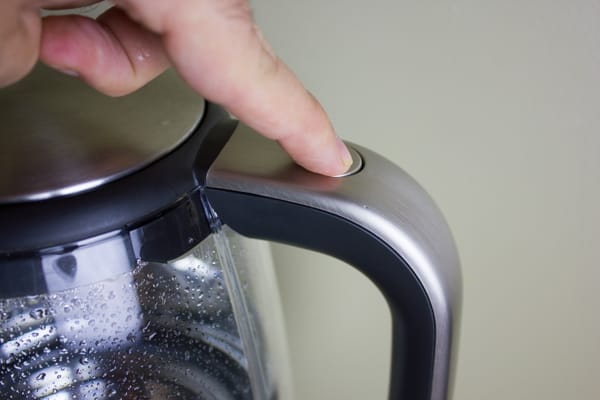 The kettle has a button on the handle that does a nice soft automatic lift of the lid.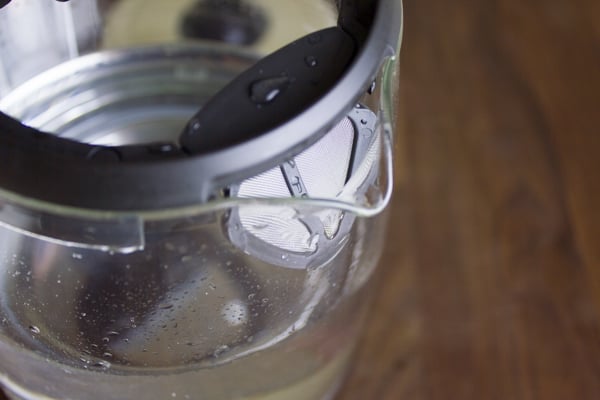 The spout has a metal mesh filter to ensure that any loose debris will not pour into the tea cup or french press. I am not sure how often this would be helpful for me, as I try to keep my kettle clean and pour in fresh water every time I use it.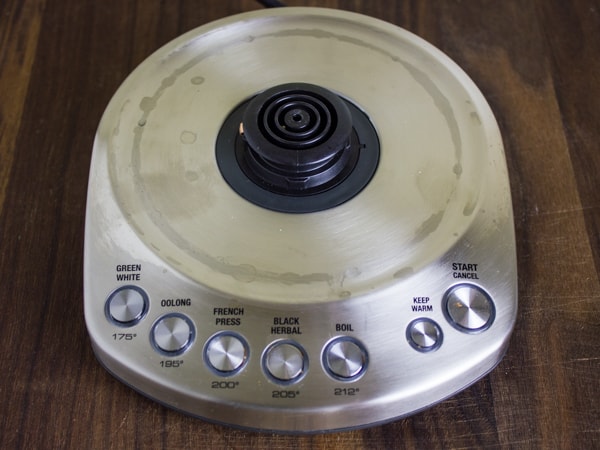 The kettle fits easily on the base unit and can be quickly lifted off anytime hot water needs to be boiled. The base shows the different pre-set temperatures the kettle can heat water to. Above the buttons it shows the different types of teas, or french press that are ideal for each water temperature. This is very helpful and further makes this kettle handy. For example, green tea is set for 175F which is a much lower temperature than boiling at 212F.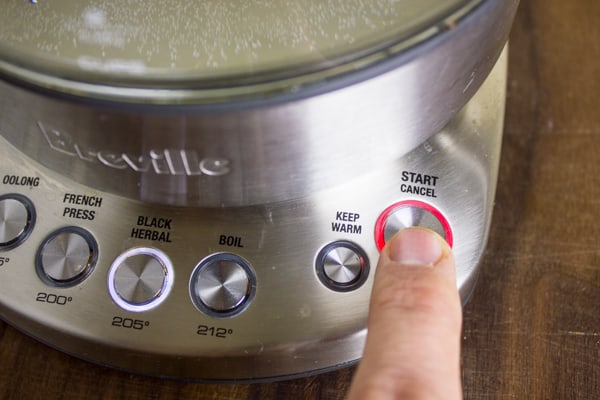 To operate, simply press the temperature button and then press the Start button. The red around the Start shows that the kettle is in operation.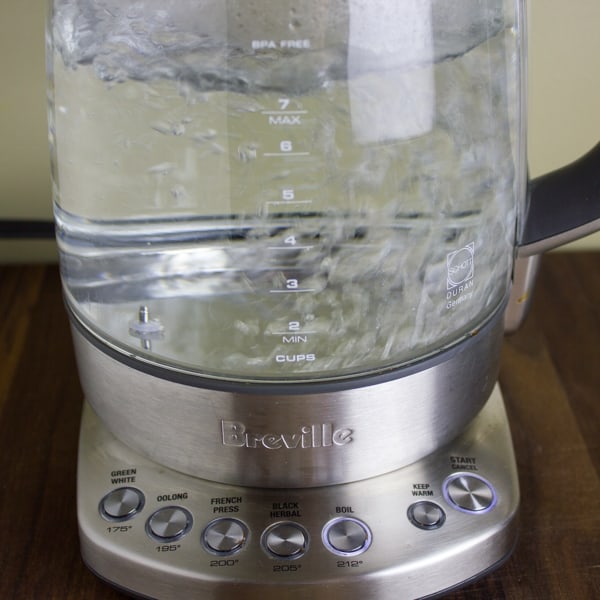 Before long, the water will start to bubble and once it has reached the set temperature, the kettle will beep. A handy feature is the Keep Warm button. Pressing this before, during, or after the water has reached the set temperature will activate the keep warm function. This will hold the water at the pre-set temperature for 20 minutes.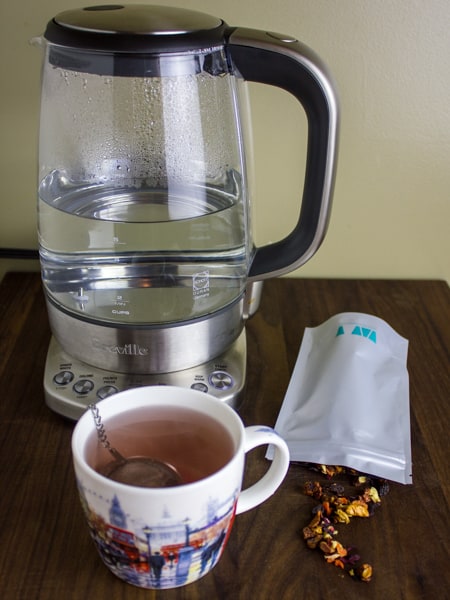 For serious tea drinkers, the Breville IQ Kettle Pure is a valuable appliance allowing the water to be heated to the ideal temperature for green, herbal, oolong and other types of tea. It is easy to use, simple to clean and functions exactly as you would want. Granted, this kettle is not cheap like a budget kettle that you could purchase at Walmart. No, this is a serious kettle for people willing to spend and who are looking for quality, function and style. If that is the desire then the Breville IQ Kettle Pure will deliver.
Disclaimer: Breville provided me with the IQ Kettle Pure. They did not pay me for this review and the views expressed above are my honest reactions after trying the product.