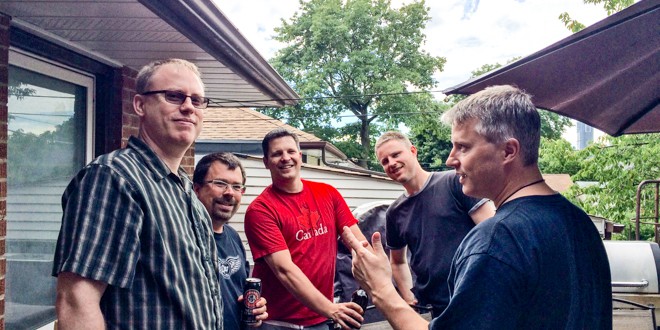 Canada Day BBQ Party
Canada Day has become one of my favourite days of the year. For the last 9 years, we have hosted a family BBQ and there is usually around 25 or more people in attendance. Everybody who comes brings salads, desserts and beverages, while I supply the meat – and there is lots of meat! We always have a great time with lots of laughs and frankly, it is just nice to hang out with family.
I tend to go a little overboard in the meat department, but that is the way I roll when it comes to Canada Day. My backyard has 3 grills and 2 smokers and all of them see some action on July 1st. Variety is an important part in the selection of meats as I try to make sure that there is some cut each of beef, pork, chicken and seafood all being cooked.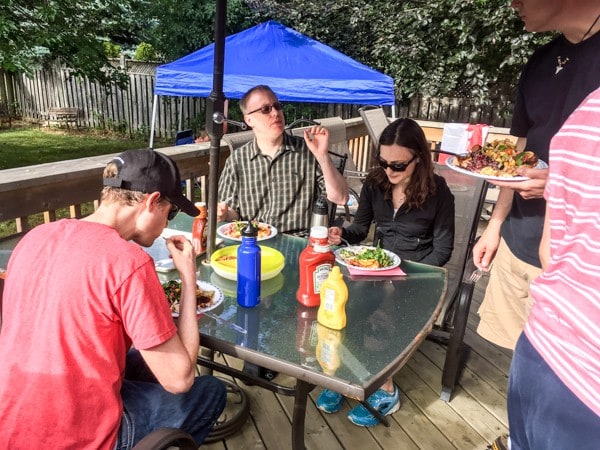 This year I used M&M Food Market as one of my suppliers of meat for this year's BBQ. They have so many options and make grilling easy and very tasty! Most of the food at M&M Food Market comes vacuum-sealed and frozen, which makes it very handy for shopping. The meat is often frozen in individual portions, while others like pork tenderloins, which feed 2-3 people are also frozen in single packages. Some of the meat is also pre-marinated, simplifying things even more. For example, there are some steaks that have 3 or 4 different marinades (teriyaki, bbq, pepper and others), which is great because it provides variety and options for the guests! If you have a lot of freezer space, you can stock up on lots of different cuts of meat in the freezer and then you are ready for a summer of grilling.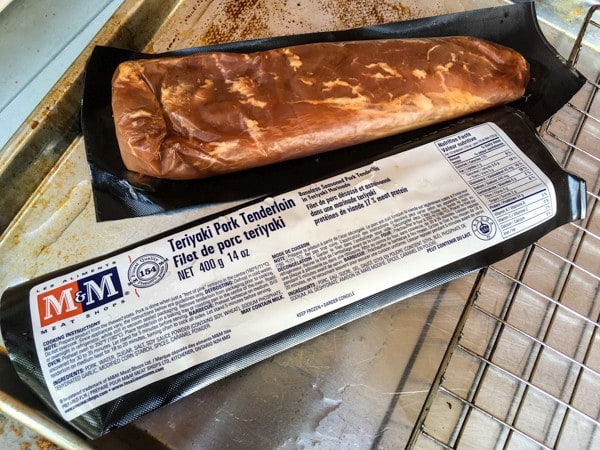 I like to make sure that I use my smoker on Canada Day, so I got some of M&M Food Market's Pork Tenderloins, which are great for smoking. They come marinated in teriyaki or apple butter, but I chose both! Since they are frozen, I put them in a cool water bath till they were thawed and then I smoked them with apple wood. They turned out fabulous!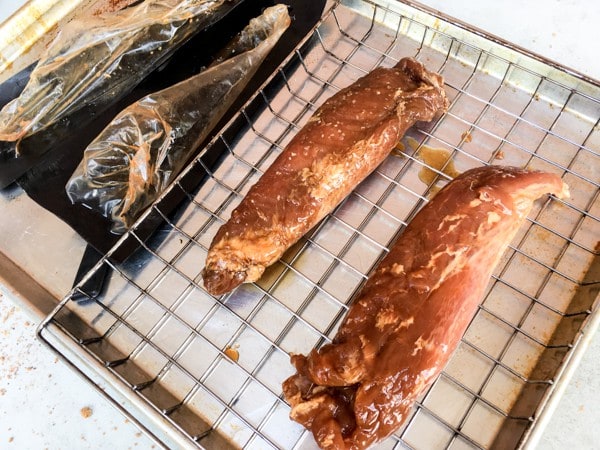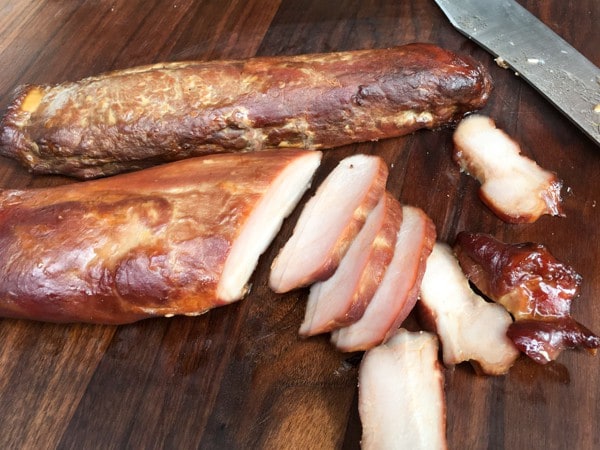 There are lots of kids at our July 1st BBQ and the best way to make kids happy is to grill some burgers. M&M Food Market has lots of different burgers. I picked the Prime Rib Burgers which are 5oz in size, a nice size for a burger! They grilled up great and were super juicy. Both kids and adults loved them!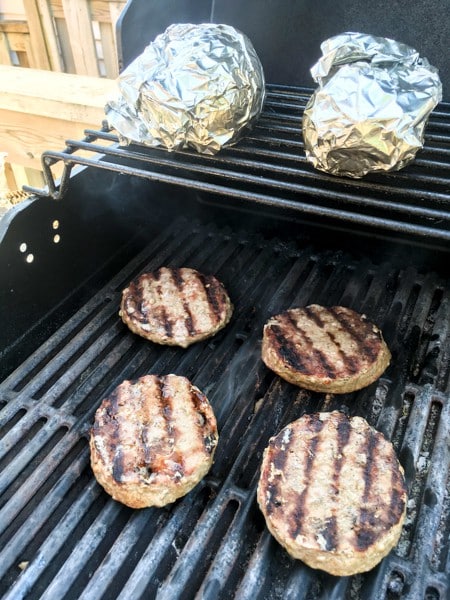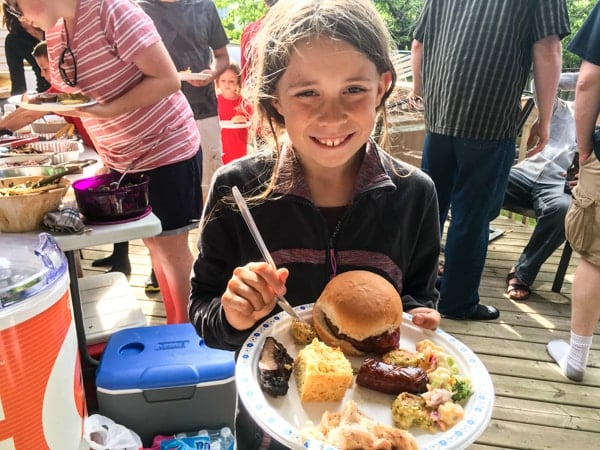 To satisfy the men in the group, I grilled up some M&M Sirloin Steaks. They come in a variety of marinades and I chose BBQ and teriyaki. The steaks were grilled to medium rare and were both full of flavour and very tender. They were gobbled up quickly!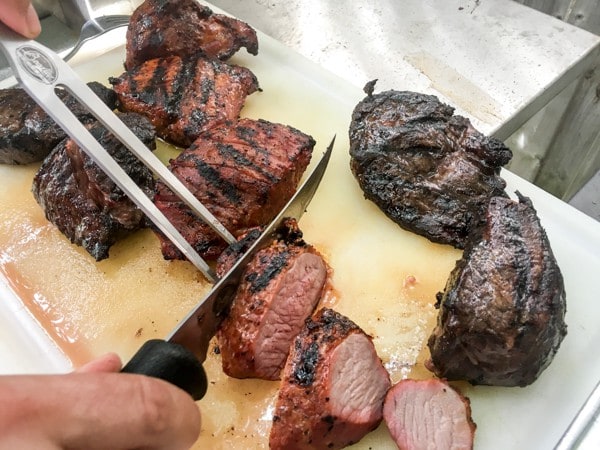 While everyone else who came brought side dishes, salads and desserts, M&M does have lots of options in those categories as well. It is possible to come out of that store with everything needed for a full meal. The great thing about M&M is that they have Real Food for Real Life!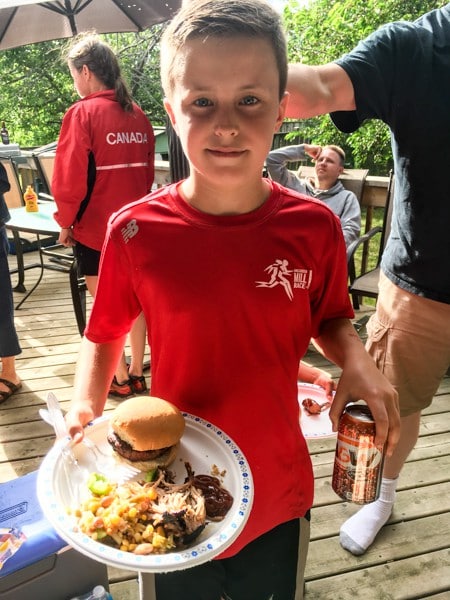 Another Canada Day has come and gone. For a while, I was worried that we were going to get rained out. It did rain down quite heavily for the first part of the afternoon, but by about 3pm the clouds cleared and the sun came out. It was a great Canada Day celebration and the food was outstanding!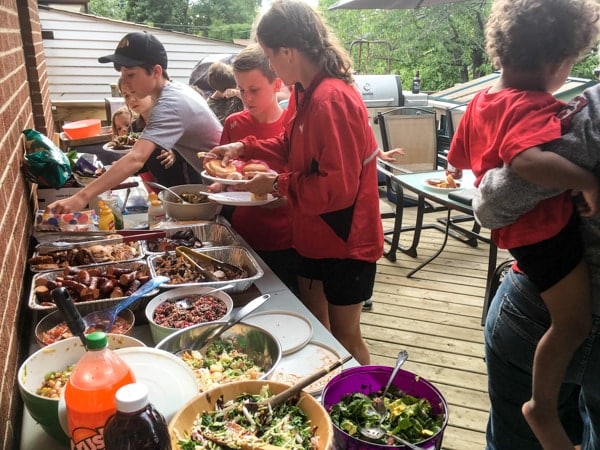 Disclaimer: This is a sponsored post written by me on behalf of M&M Food Market. The opinions, photos and text are all mine.