Nespresso Limited Edition Capsules – Brazil and Columbia!
I love my Nespresso machines. Yes I said machines. I have both a Nespresso Prodigio (review to go up in the coming days – but let me just say, it is awesome!), and the VertuoLine. Both get used a lot in our house as we enjoy the coffee that can be made in the VertuoLine and the many espresso capsule roasts available on the original Nespresso machines.
Released on August 29th are two new Limited Edition capsules. For the original machines there is the Cafezinho Do Brasil and for the VertuoLine there is a coffee capsule of Tinto De Columbia.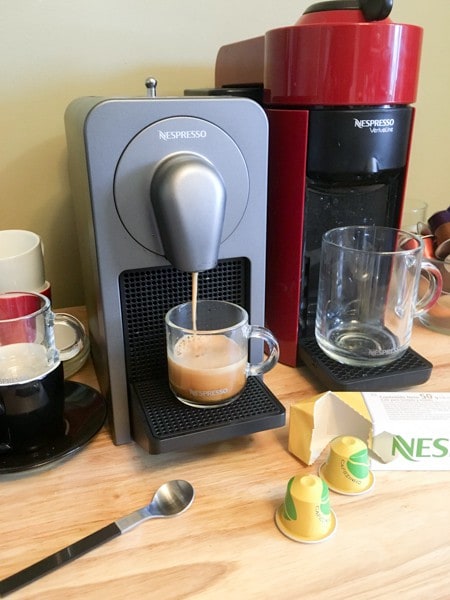 I was really excited to try the Cafezinho Do Brasil. My sister actually competed in the Summer Olympics earlier this summer running in the women's marathon. My wife flew to Rio to watch her and while, I was not able to go, I made sure I had a cup of this new espresso brewed so that I could sip this tasty espresso while I watched Krista run.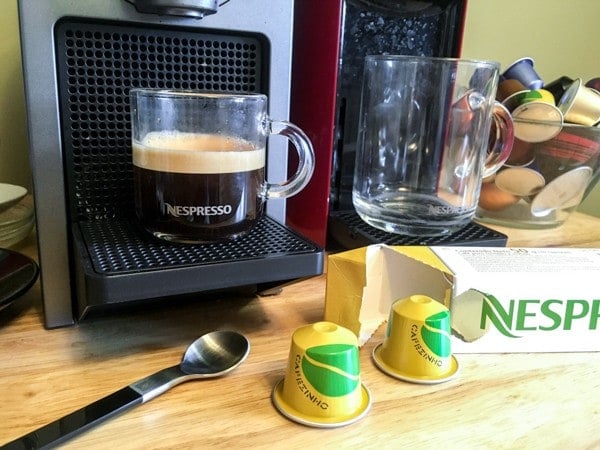 The Cafezinho Do Brasil has an intensity of 9 and I loved how smooth and velvety the espresso was and the deep woody flavour was wonderful. With so many different espresso capsules available, there are some I prefer to have just occasionally, but this kind I could easily see becoming my go-to capsule. With each cup of espresso, I got more disappointed that this is a Limited Edition, since it will eventually be gone. Yes it is that good!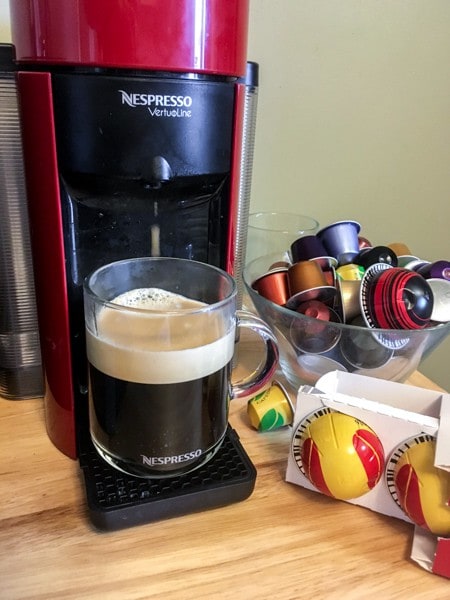 The other Limited Edition capsule is the Tinto De Columbia. This coffee capsule for the VertuoLine has an intensity of 3. Very light, it is perfect as a morning cup of coffee. I drink my coffee black while my wife drinks it with cream and sugar and both of us enjoyed the smoothness of this coffee.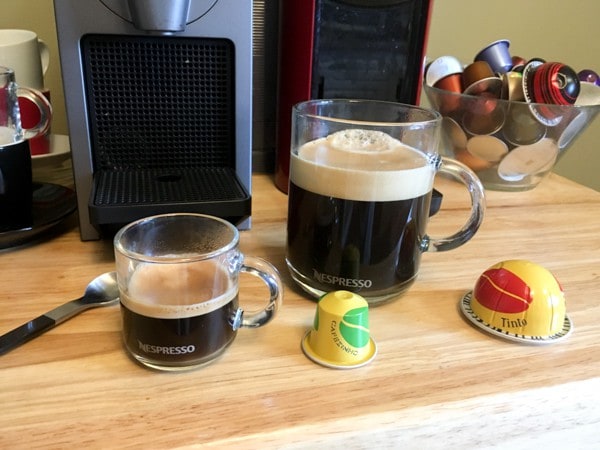 Both of the Limited Edition capsules are excellent and a great addition to the large line of espresso and coffee capsules by Nespresso. Pick them up today at your local Nespresso store or purchase them online, at their website.
Disclaimer: Nespresso provided me with the capsules. They did not pay me for this feature and the views expressed above are my honest reactions after trying the product.