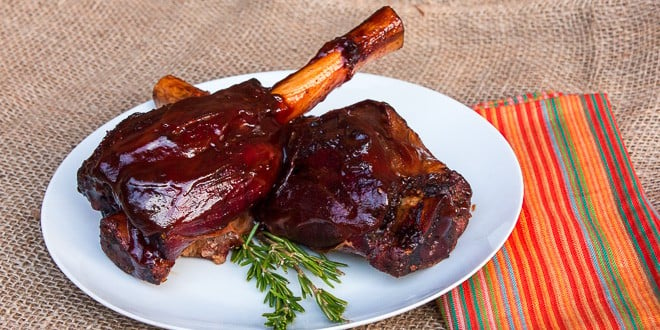 It is hard to believe that it is already Thursday! This has been a great week and I am thoroughly impressed with the recipes that my fellow competitors are sharing. There is more than one that I plan to make.
So far this week, I have revealed these recipes.
Day 1 – Grilled Sicilian Swordfish with Smoker Box.
Day 2 – Shrimp and Pesto Pizza
Day 3 – Grilled Fruit with French Vanilla Dip
Over the course of the week, I will be revealing the five recipes I submitted for the Ontario Gas BBQ Recipe Challenge.
If you want to read up on the competition you can find it here.
After all the recipes have been revealed one recipe from each of us will be chosen by the Ontario Gas BBQ judging Panel. Then, throughout the month of July, anyone can vote on which recipe they think is best. I will be calling on my family, friends and readers to head over to the website and vote for my dish. That includes you! Along with supporting me with your vote, there are also prizes available to you. Each week during the month of July, a $100 gift card will be awarded to one lucky voter.
Each recipe is made with a grilling accessory that the World's Largest BBQ Store, Ontario Gas BBQ sent me to use. For today's recipe I was sent a v-rack roaster. This type of roaster is perfect for slow grilling a roast, chicken and even a whole turkey!! But, you will not believe what I made.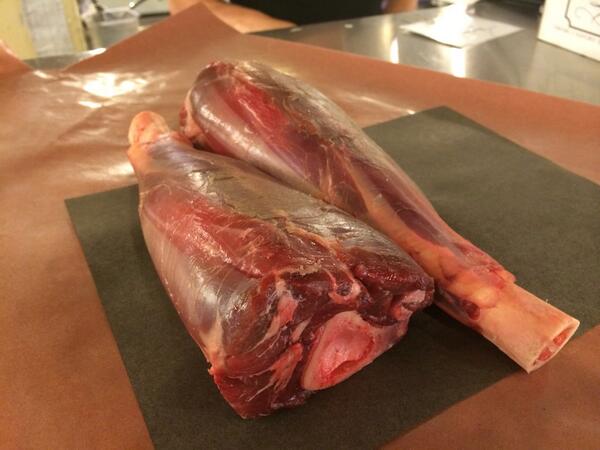 I am given a recipe matrix to follow and that includes the type of protein to use with each grilling accessory. For the V-Rack, I was given the protein: game. Well, this is does provide lots of options including wild duck, goose, venison, bison, elk, moose and more. I went down to the Healthy Butcher as they are one of the few places to buy game meat. They had two beautiful venison shanks and I just had to buy them!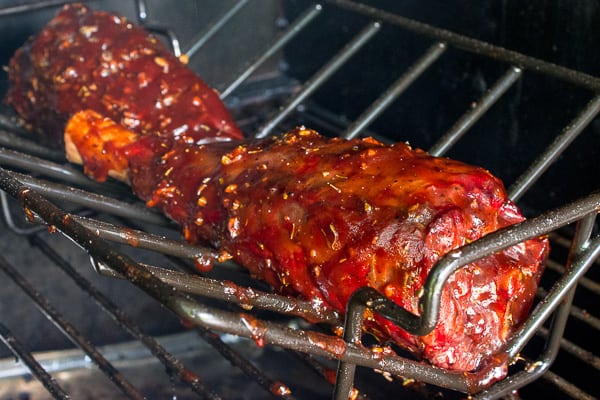 Venison shanks need to be cooked low and slow and are commonly braised in the oven. I figured that they would be able to be cooked using indirect heat on the grill and should come out wonderfully well. I tried to keep the temperature in between 250-275F.
I rubbed the shanks down with garlic, rosemary, thyme, salt and pepper. After the first couple hours on the grill, I then brushed some BBQ sauce on them. Each hour afterwards, I brushed more sauce on them. This helped keep them from drying out and it also provided a nice glaze on the meat. After 4-5 hours, the meat started to pull away from the bones as the connective tissues began to break down. This is an essential stage in the cooking process and results in the most tender melt-in-your-mouth meat.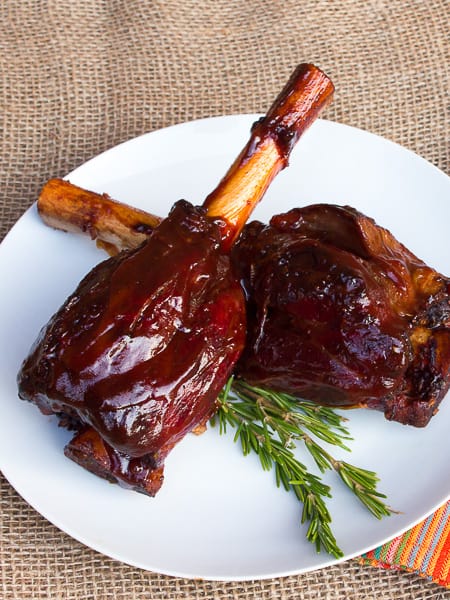 BBQ Venison Shanks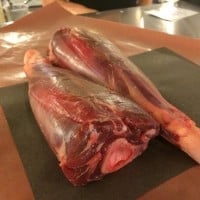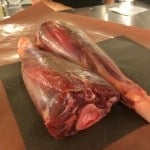 Print
Tender "fall off the bone" meat that has so much flavour, these venison shanks are cooked low and slow, using indirect grilling. The V-rack is perfect for roasting large pieces of meat that require a longer grilling time.
Prep Time: 10 minutes
Cook Time: 5 hours
Total Time: 5 hours 10 minutes
Servings: 4
Ingredients
2 venison shanks
1/3 cup olive oil
2 tbsp rosemary , minced
3 tbsp oregano
1 tbsp thyme
4 garlic cloves , minced
2 tsp pepper
2 tsp salt
1-2 cups BBQ sauce
V-rack roaster
Instructions
Set up the grill for indirect grilling, by starting the fire/flame on one side of the grill. Place the V-rack on the other side of the grill, away from the flame.

Preheat grill to 250-275F.

Make the marinade by mixing together the oil, rosemary, oregano, thyme, garlic, pepper, and salt in a bowl.

Pour the marinade all over the shanks, turning so they are completely coated.

Place the venison shanks on the V-rack and close the lid of the grill.

Venison shanks take a long time to cook to make sure that the meat is tender. Check it every 30-45 minutes to ensure they are cooking fine and the temperature is consistent.

After 2 hours, brush some BBQ sauce on the shanks. Close the lid and continue grilling. Repeat every hour.

After 4-5 hours, the meat should be pulling away from the bone and the internal temperature of around 180F or higher.

Remove the shanks from the grill, being careful the meat does not crumble off the bone, and brush with some more BBQ sauce.

Serve immediately.