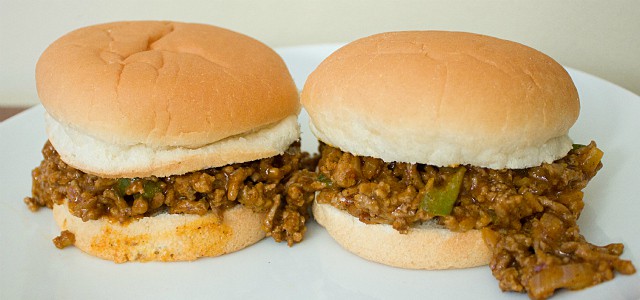 I remember eating sloppy joes as a kid. I always loved it. This is simple down home family goodness! In the same way that I have always loved sloppy joes, my kids go crazy whenever they get it. My kids are very courageous when it comes to eating. They love curries, seafood and are great at eating their vegetables. Even though they are great to eat all sorts of food, they do love some classic American dishes, just like these sloppy joes.
I made them again this weekend and they told me I just had to post it on the blog! So, here it is. Your kids will love it and I am sure it will bring back memories of childhood experiences eating sloppy joes. It sure does for me.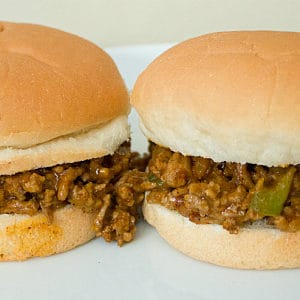 Print
Servings: 8 sloppy joes
Ingredients
2 pounds ground beef
1 onion , chopped
1 green pepper , chopped
1 (5.5 ounce) can tomato paste
1 cup water
3 cloves garlic , minced
1 tablespoon chili powder
1 teaspoon paprika
1 teaspoon ground cumin
1 teaspoon white vinegar
3 tablespoons brown sugar
1 teaspoon dried oregano
1/2 teaspoon salt
1/2 teaspoon ground black pepper
8 hamburger buns , split
Instructions
In a large skillet over medium-high heat, saute the ground beef for 5 minutes.

Add the onion and red bell pepper; saute for 5 more minutes, or until onion is tender.

Drain the fat.

Mix in tomato paste and water, stirring until paste is dissolved.

Stir in garlic, chili powder, paprika, cumin, vinegar, brown sugar, oregano, salt and pepper.

Continue to heat for 5 to 10 minutes, or until mixture is thick and stewy.