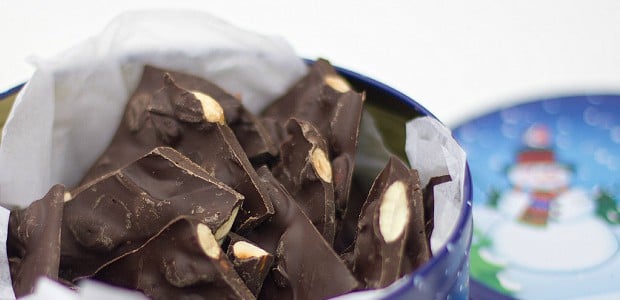 A year of Christmas baking would not be complete without some chocolate almond bark. A snap to make, but always well received, almond bark is something I always like to keep on hand during the holidays. You never know when there will be a pop in visit from friends and I like to be prepared and ready to bring out a plate of sweets. Whenever I make chocolate bark, I usually make two different kinds. So, be prepared for another recipe tomorrow of a different kind of bark. There is a sneak peak of it in the picture below!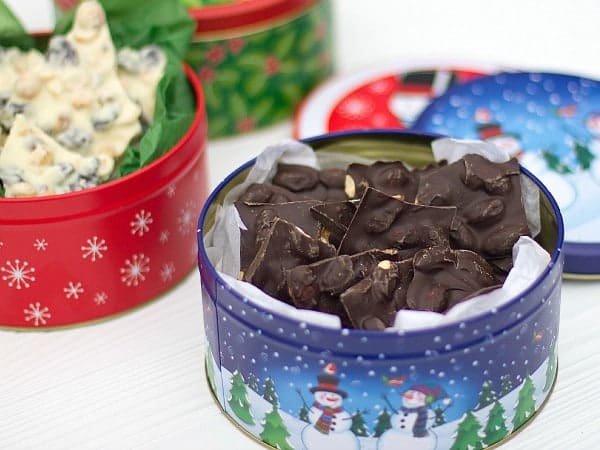 Be prepared that a plate of this stuff will disappear quickly. It is usually the first of my sweets to be finished.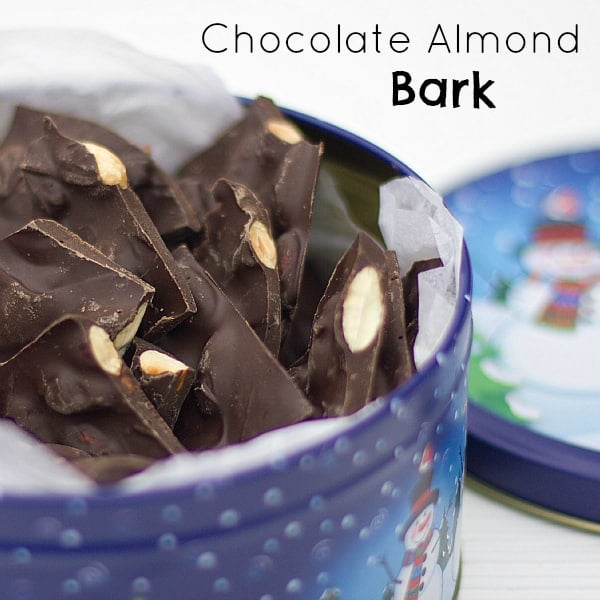 Chocolate Almond Bark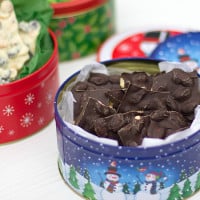 Print
Servings: 8
Ingredients
2 cups semi sweet chocolate chips
3/4 cup toasted whole almonds
Instructions
Line a 13x9 pan with parchment paper.

Place chocolate chips in a glass bowl. Set microwave to 50% power and heat the chocolate for 3-4 minutes. Stir with a spatula until smooth and all the chips are melted.

Stir in the toasted almonds.

Spread evenly in the 13x9 pan. Place in the fridge until cool and hard.

Break into pieces.