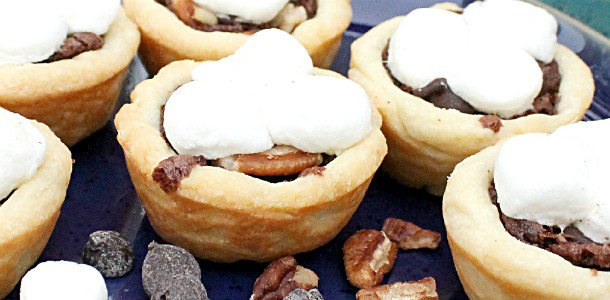 I love pastry – pastry in almost any form. The problem for me, though, is that as much as I have learned to bake cookies, squares, even bread, I have struggled with pastry. I have attempted pie pastry and it seems each time I try it comes out as a failure.
So, when I heard about these tassies (mini pastry cups) and the type of pastry it uses, I was immediately intrigued. The pastry is made with only three ingredients: two that are standard and one that is unique. The dough is made with butter, flour and cream cheese. Once creamed together, this pastry can be molded and baked and it is as close to a "no fail" pastry as I have ever found.
These tassies are rocky road, made up of chocolate fudge, pecans and marshmallow. They are two bite goodness! These are from a "Christmas Cookies" magazine from Better Homes and Gardens. Boy, do I love those – I have probably 8 or more years worth of those magazines!
There are 14 other cookies and squares made so far in this marathon. Check them out by clicking here.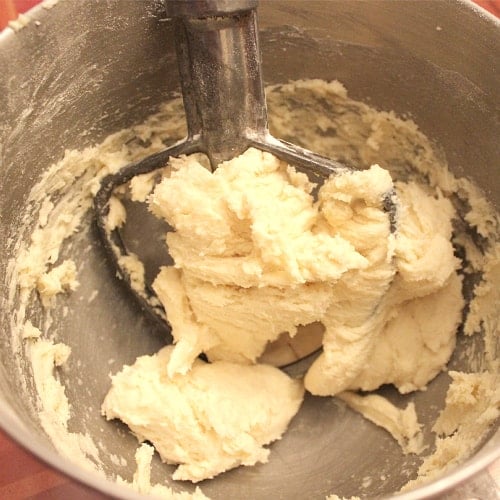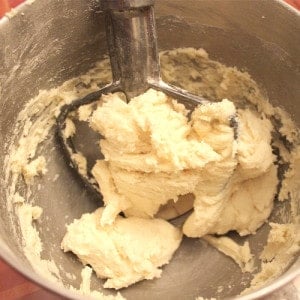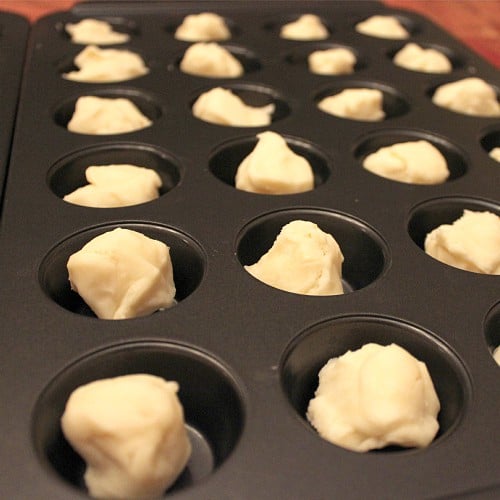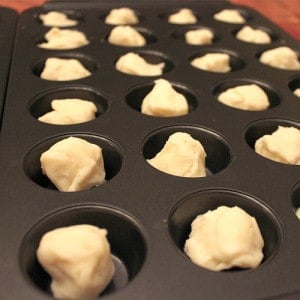 Using an electric mixer cream the butter and cream cheese. Beat in the flour. Chill in the fridge for an hour. Once chilled, shape into 24 balls and place in the mini muffin tray.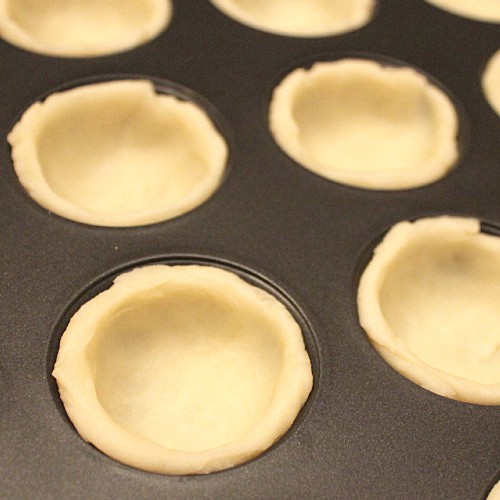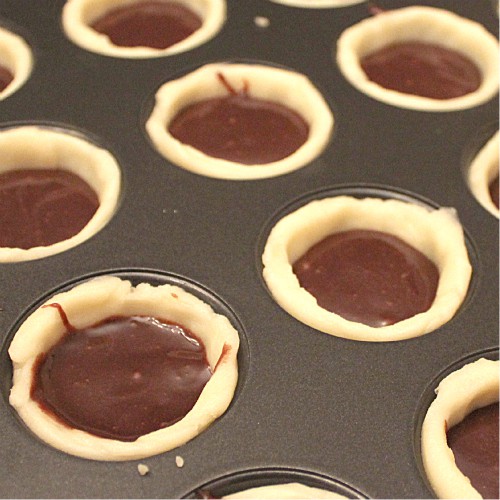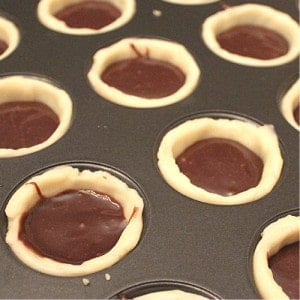 Using your thumb, form the balls into cups, ensuring the pastry is even on the bottom and the sides. Make the fudge and evenly pour it in the tassie cups.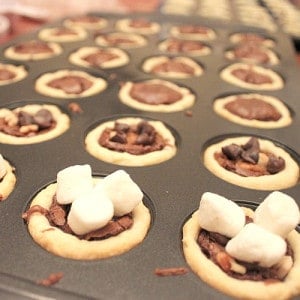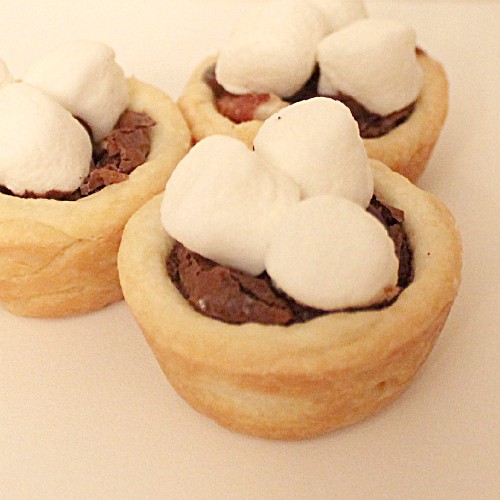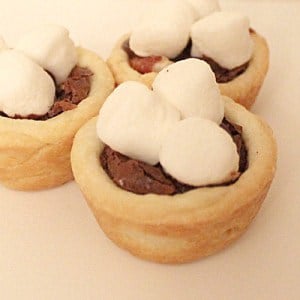 Bake at 325F for 20-25 minutes. Once the tassies come out of the oven, put on a few pecan pieces, chocolate chips and a few marshmallows on each tassie. Put back in the oven for 3 minutes.
Rocky Road Tassies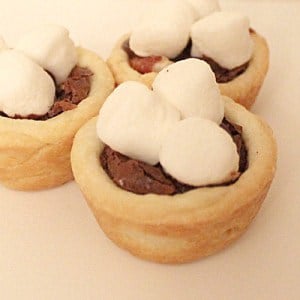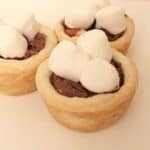 Print
Servings: 24
Ingredients
1/2 cup butter , softened
1 3 ounce package cream cheese , softened
1 cup all-purpose flour
1/2 cup semisweet chocolate chips
2 tablespoons butter
1/3 cup sugar
1 egg
1 teaspoon vanilla
1/3 cup chopped pecans , toasted
1/3 cup semisweet chocolate chips
48-72 mini marshmallows
Instructions
In a medium bowl, combine 1/2 cup butter and cream cheese. Beat with an electric mixer on medium speed until mixture is combined. Add flour. Beat on low speed just until combined. Cover and chill dough for one hour.

Shape dough into 24 balls. Press each ball evenly into the bottoms and up the sides of 24 ungreased 1-3/4-inch mini muffin cups.

In a small saucepan, combine 1/2 cup chocolate pieces and 2 tablespoons butter; heat and stir over low heat until melted. Remove from heat. Whisk in sugar, egg, and vanilla. Spoon chocolate mixture evenly into the pastry-lined cups.

Bake in the 325F oven for 20 to 25 minutes or until filling is puffed and pastry is golden brown. Quickly top tassies with pecans, the 1/3 cup chocolate chips, and the marshmallows. Bake 1 to 2 minutes more or until marshmallows are softened. Remove the tassies from the muffin tray and cool on a wire rack.