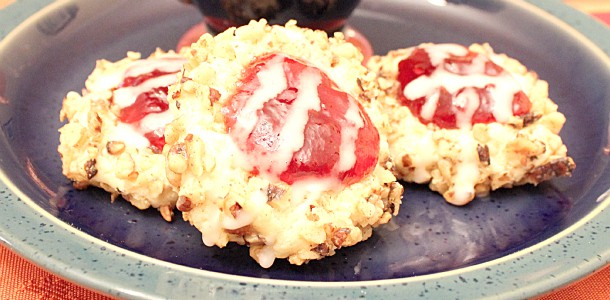 Today's cookies is an old holiday classic. Known as birds' nests or thumbprint cookies, these cookies have been made in homes all over for decades. The cookie has a shortbread like consistency. They are rolled in some beaten egg whites and then in chopped nuts. I used walnuts but pecans or some other nut could be used.
Pressing in the centre of the ball prior to baking causes the cookie to resemble a bird's nest. Once the cookies are baked and cooled they get a dollop of jam in the centre. I use raspberry jam, but almost any jam can work – strawberry, apricot, grape, etc.
I store my cookies in the freezer. I do not put the jam and icing sugar drizzle on them until they come out of the freezer and are going on a tray to serve. They can be stored in the freezer for a couple months.
This recipe comes from the 2001 Better Homes and Gardens Christmas Cookies magazine. In the magazine they say that this recipe was in the 1938 Better Homes and Gardens issue. Truly a classic!!!
To see the previous 16 cookies and squares, click here.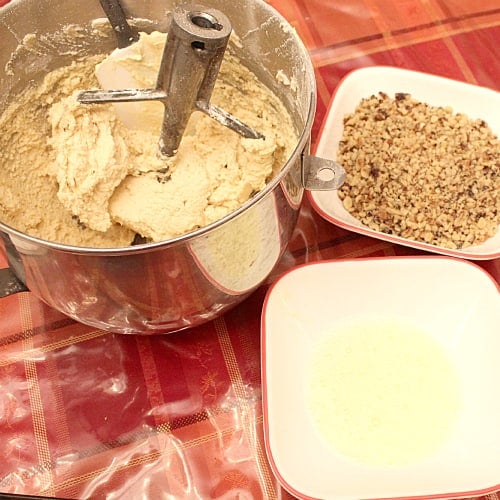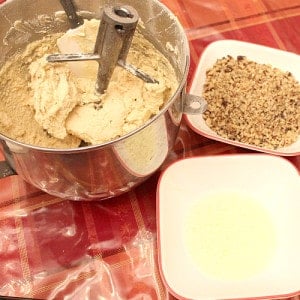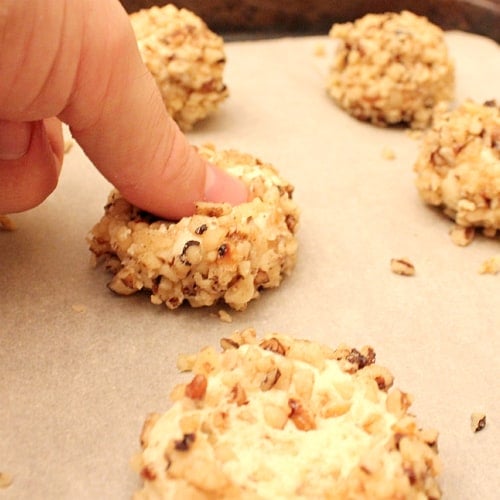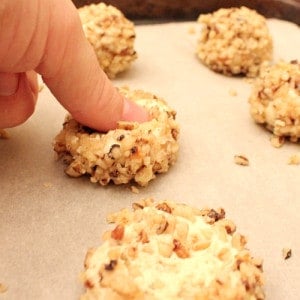 Roll the dough in 1 1/4 inch balls. Roll the ball in the egg whites, then in the chopped walnuts. Press with your thumb in the midde of the ball. They will resemble a small bird's nest.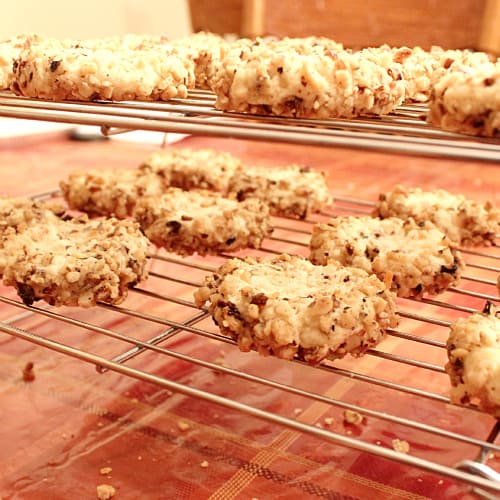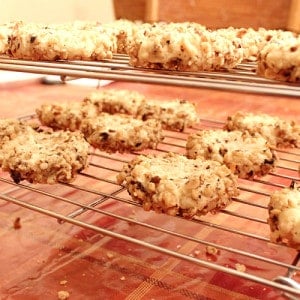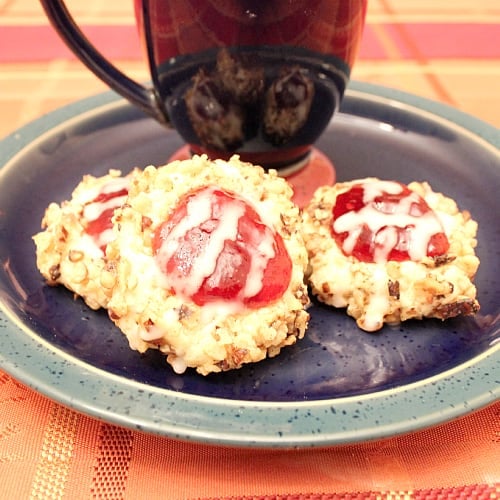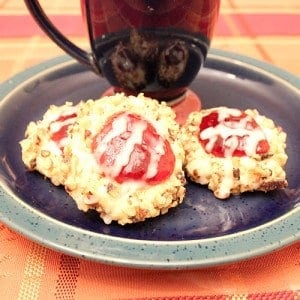 Bake in a 375F oven for 10-12 minutes. Cool on a wire rack. Put a dollop of jam in the impression and drizzle the icing sugar mixture on top.
Birds' Nests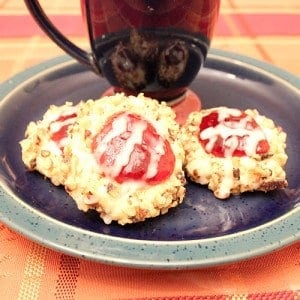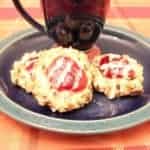 Print
Servings: 30
Ingredients
1 cup butter , softened
1/2 cup packed brown sugar
2 egg yolks
2 cups flour
2 slightly beaten egg whites
2 cups finely chopped walnuts
1/2 cup raspberry jam
icing sugar drizzle
Instructions
With an electric mixer cream together the butter and brown sugar. Beat in the egg yolks followed by the flour.

Shape the dough into 1 1/4 inch balls. Roll the balls in the beaten egg whites. Then roll in the chopped walnuts. Place on a cookie sheet, lined with parchment paper. Press your thumb into the centre of each ball.

Bake in a 375F oven for 10-12 minutes. Cool on a wire rack.

Before you serve these cookies, fill the centre with jam and drizzle with icing sugar drizzle (1/4 cup of icing sugar mixed with a few drops of water to make a drizzling consistency)