How to Grill Italian Sausages
These grilled Italian sausages are perfectly cooked and packed with flavour. Great for your next summer picnic.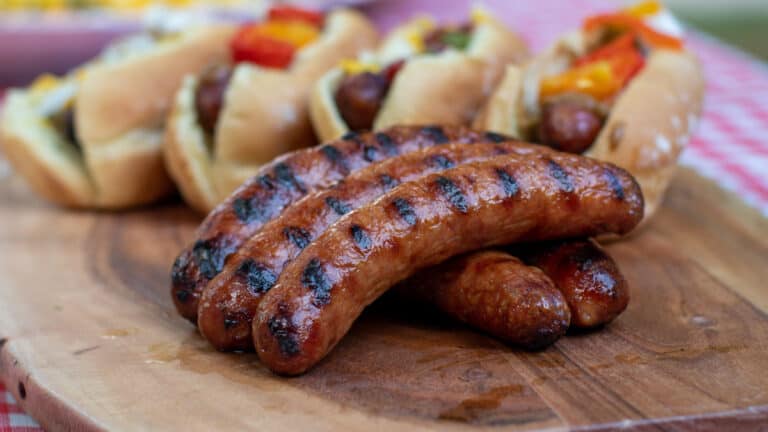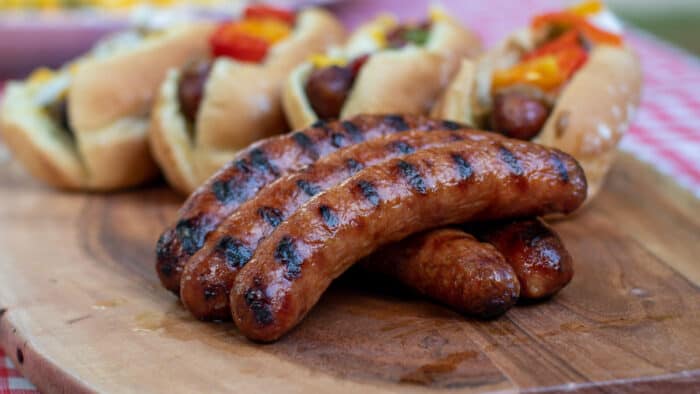 Sausage on a bun is a classic summer meal. They are great for picnics, BBQ's, family reunions and other pot lucks. This is an easy way to feed a crowd. Just grill up a bunch of sausages and have plenty of buns. Make sure that there are plenty of options for toppings and there will be lots of happy people!
Below are some simple instructions for how to grill Italian sausages. This works great for many types of sausages that have a similar size and shape. Our local supermarket has many different flavours including the common, hot, mild and honey garlic, as well as some other varieties of sausages.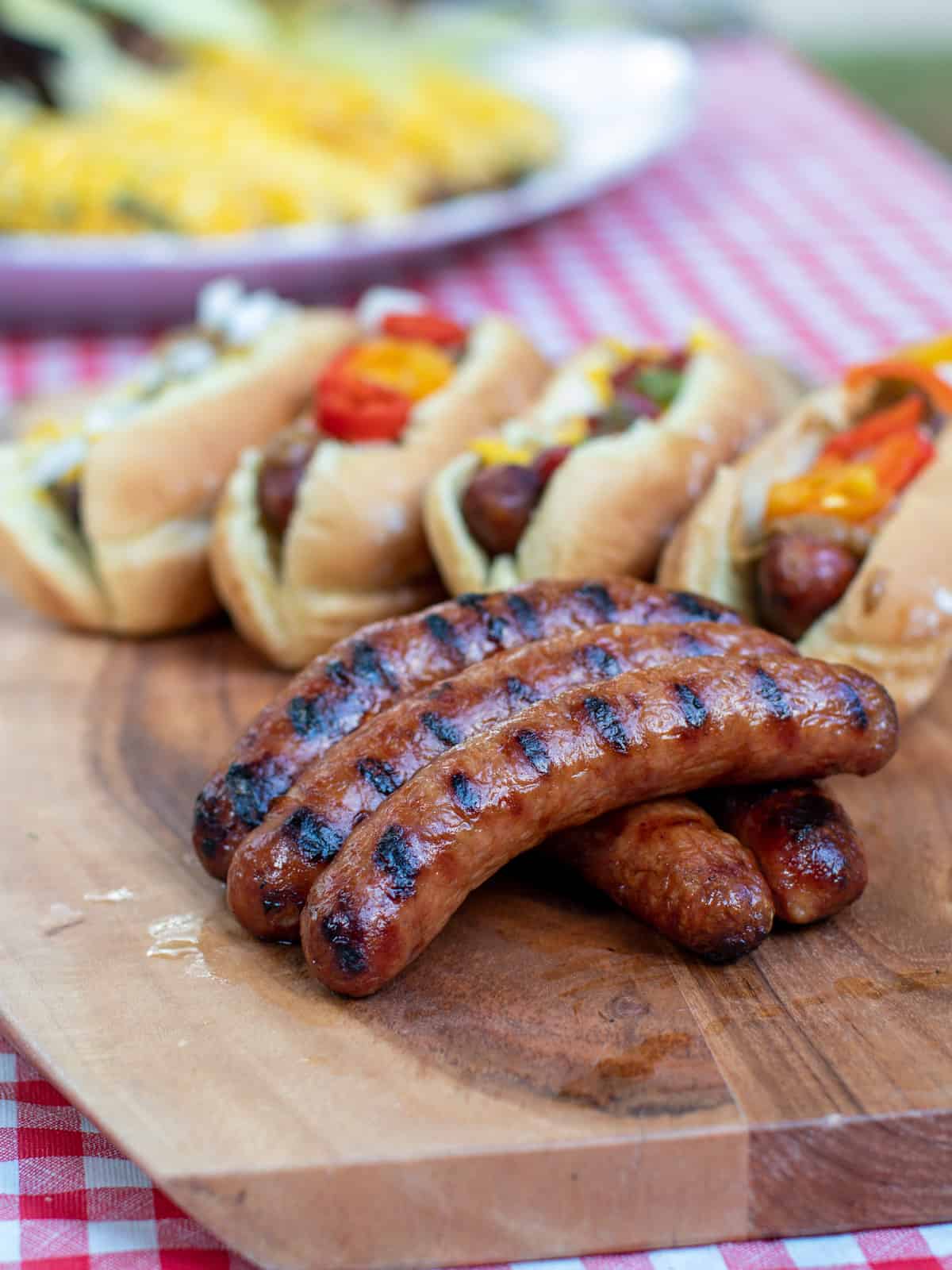 Other Great Grilling Recipes
If you are looking for some more grilling ideas, then check out these recipes!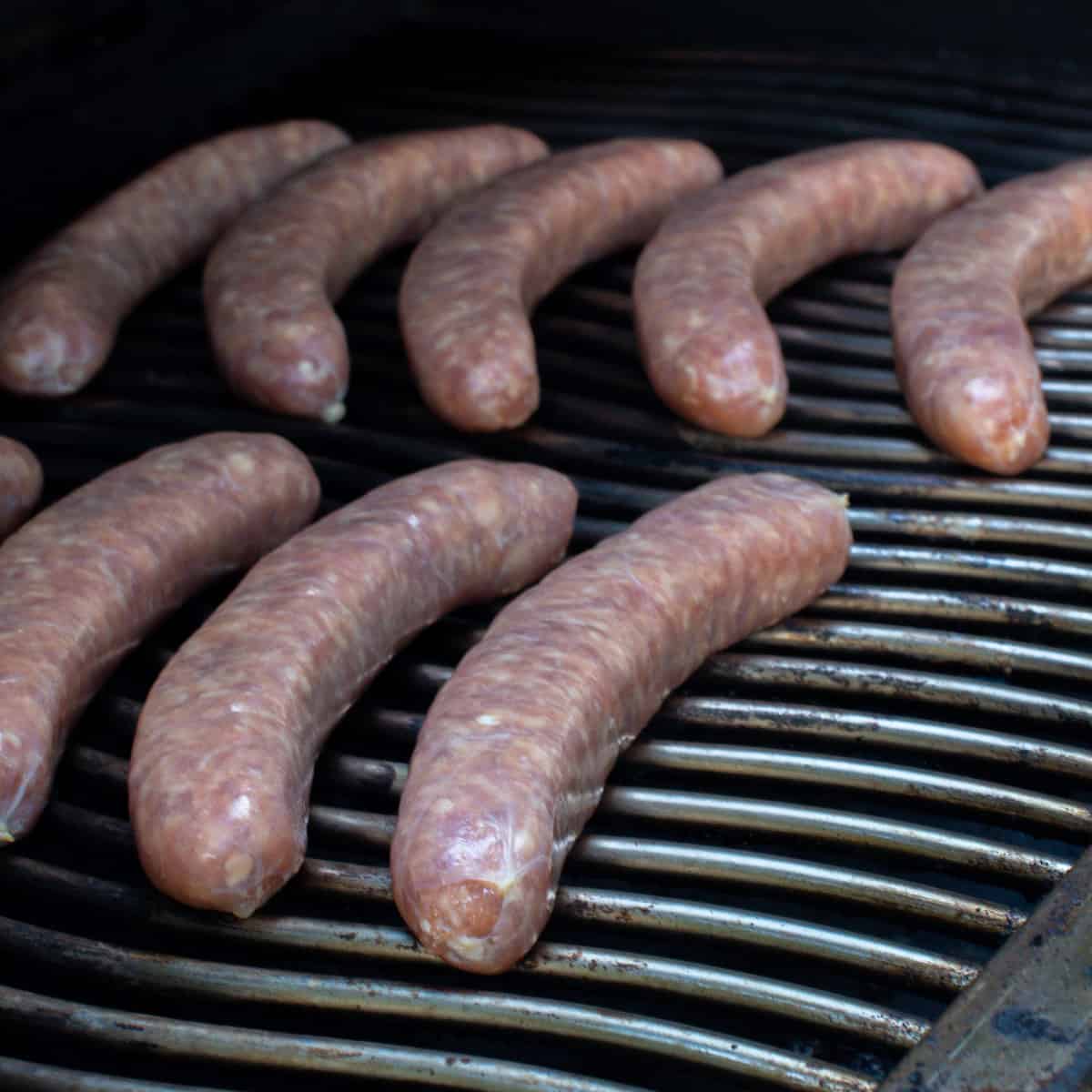 What Temperature Should the Grill Be?
One of the most common mistakes in grilling sausages is to cook them at too high of a temperature. If the grill is too hot, then the sausages will dry out and the outside will be charred. Set the grill to a medium heat. I like to aim for a temperature around 400-425F, which is perfect for grilling sausages.
Once the grill is preheated, place the sausages on the grill, leaving some space between each sausage. Close the lid and let them cook for about 4-6 minutes.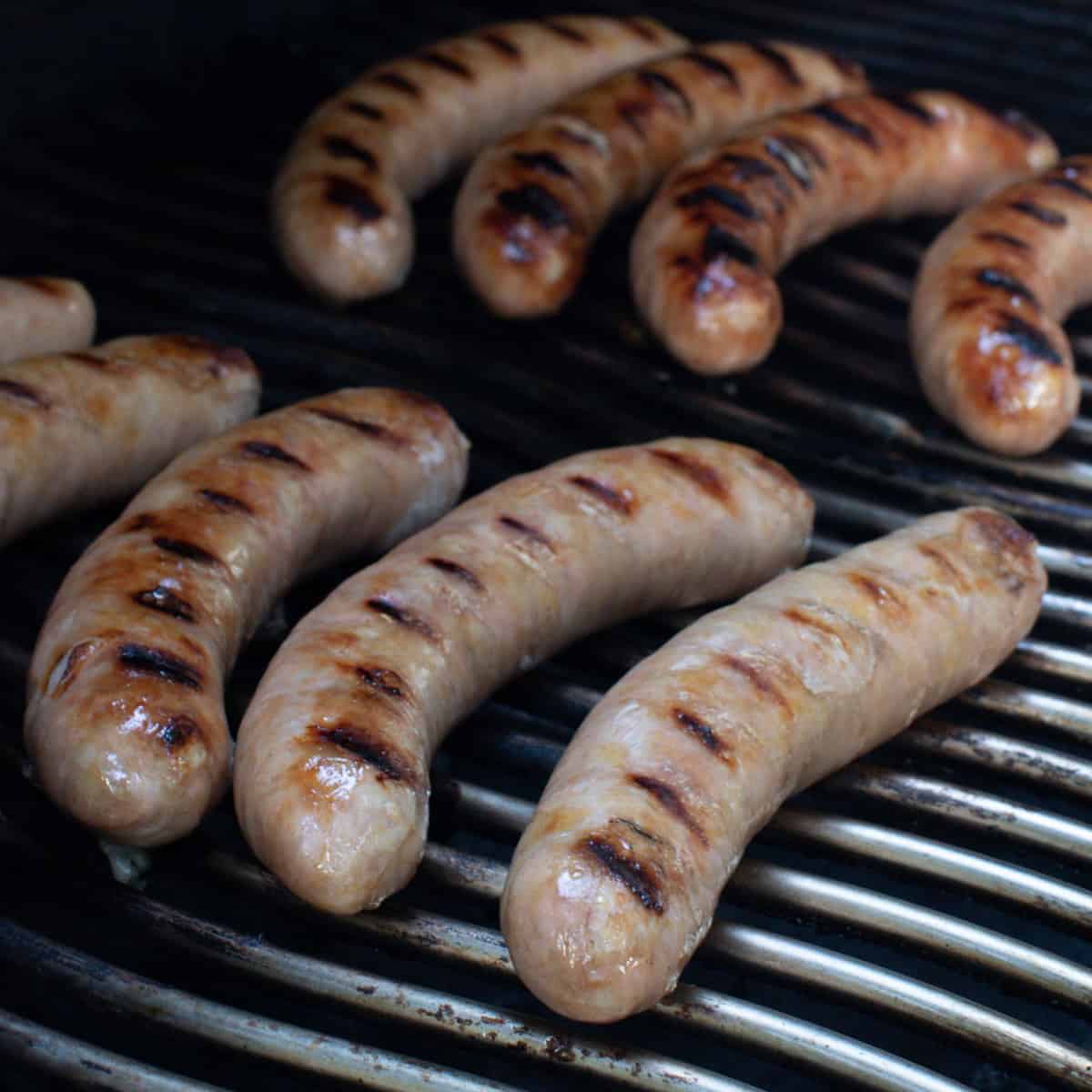 I prefer to leave the lid closed as much as possible during the grilling, as it cooks the sausages more evenly. Once they have been on the grill for 4-6 minutes, lift the lid and flip them over. You should see nice grill marks on the sausages.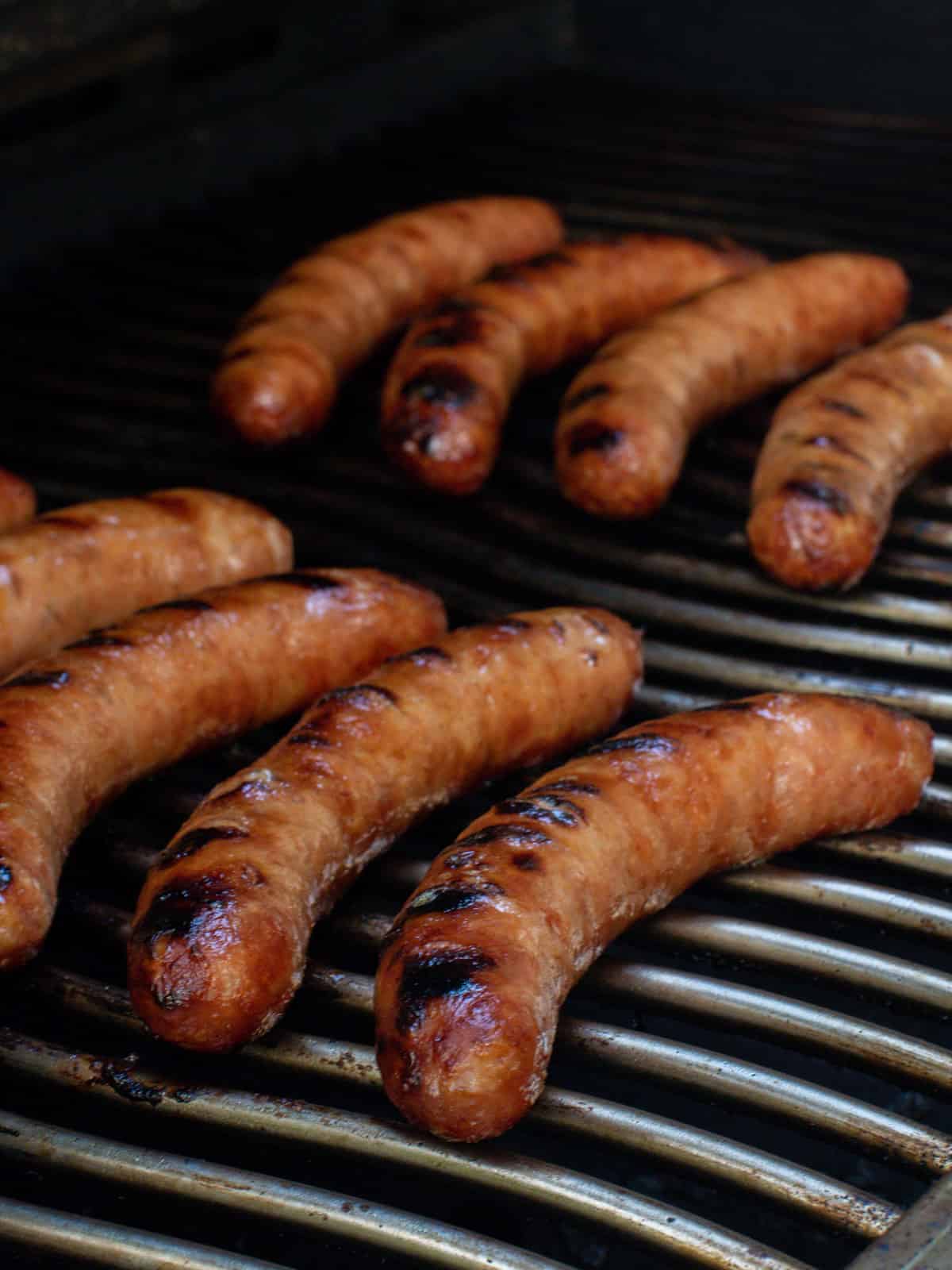 How Long Does it Take to Grill Sausages?
Close the lid and continue to let them cook for another 4-6 minutes. Then, flip them one last time to finish grilling for about 3-4 more minutes, or until cooked through, and the sausages reach an internal temperature of 165F.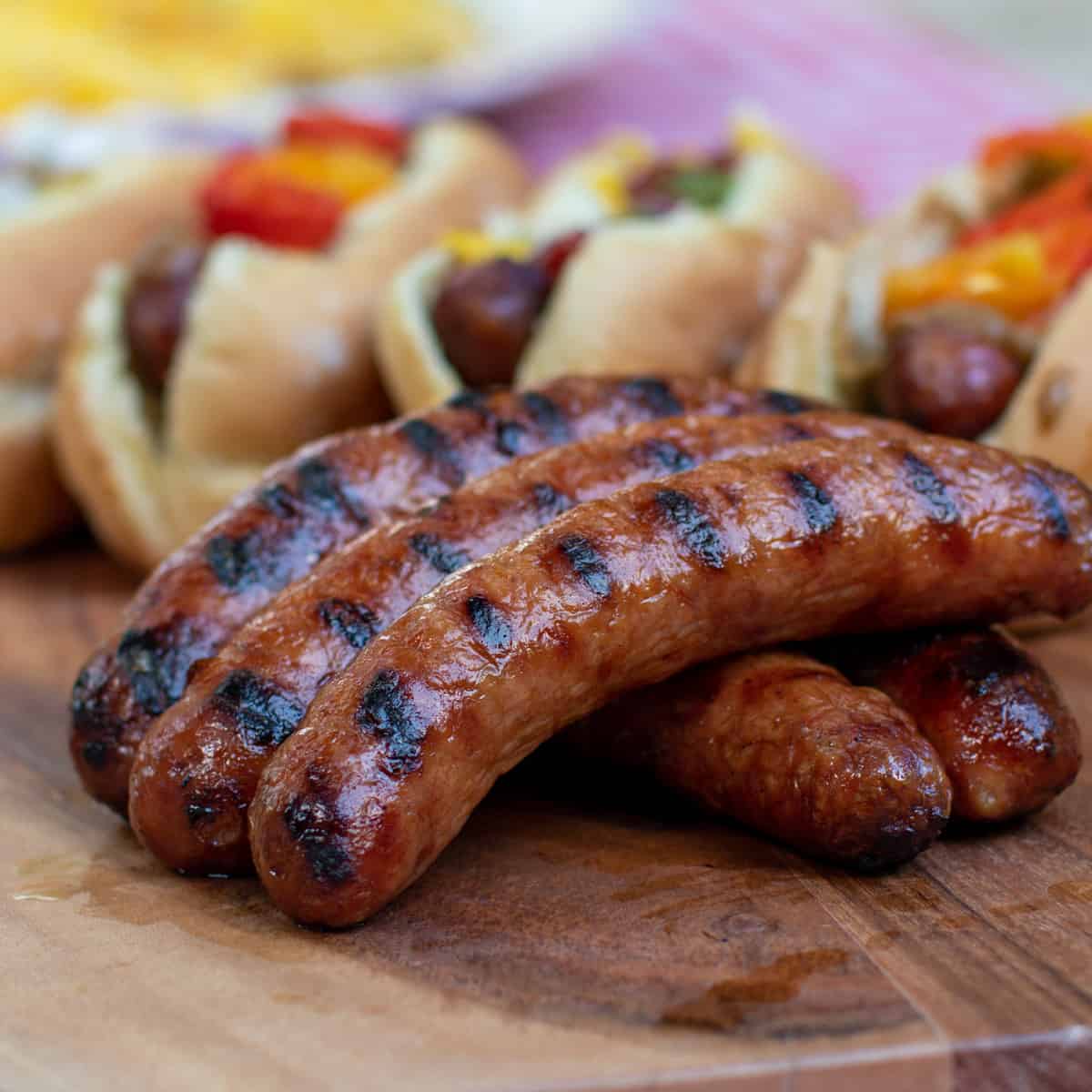 Grilled Italian sausages are great just on their own, or thrown on a bun. I love them with so many toppings like mustard, relish, diced onion, hot pickled peppers, dill pickles, pickled zucchini, and sauerkraut.
How to Grill Italian Sausages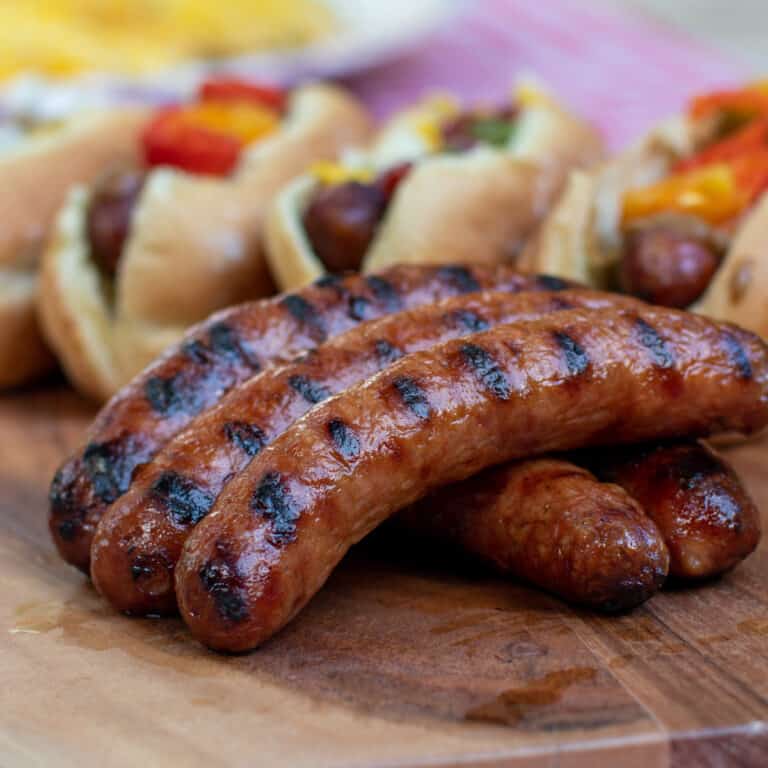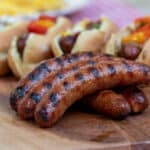 Print
Simple instructions for how to grill Italian sausages. Great on a bun with lots of toppings and perfect for a summer picnic.
Servings: 8
Instructions
Preheat the grill to medium heat, about 400-425F.

Place the sausages on the grill, making sure there is space between them. Close the lid and cook for 4-6 minutes.

Turn the sausages over, close the lid, and cook for another 4-6 minutes. Flip them one last time, and grill for a final 3-4 minutes, or until the sausages are cooked through and reach an internal temperture of 165F.

Serve the sausages on their own, or on a bun, with toppings of choice. They are great with mustard, diced onion, relish, pickles, sauerkraut and even grilled peppers.
Nutrition
Per serving:
Calories: 388kcalCarbohydrates: 1gProtein: 16gFat: 35gSaturated Fat: 13gCholesterol: 85mgSodium: 819mg