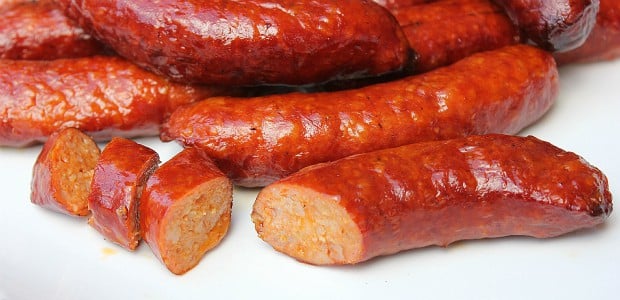 Sometimes I am in the mood for some smoked meat and I want something quick and easy. On those days I go to the supermarket and pick up a few pounds of fresh Italian sausage. Smoking these produces amazing results and they only take 3-4 hours. Sometimes when I am smoking something that takes all day, I will throw a bunch of Italian sausage on a rack for a mid day snack.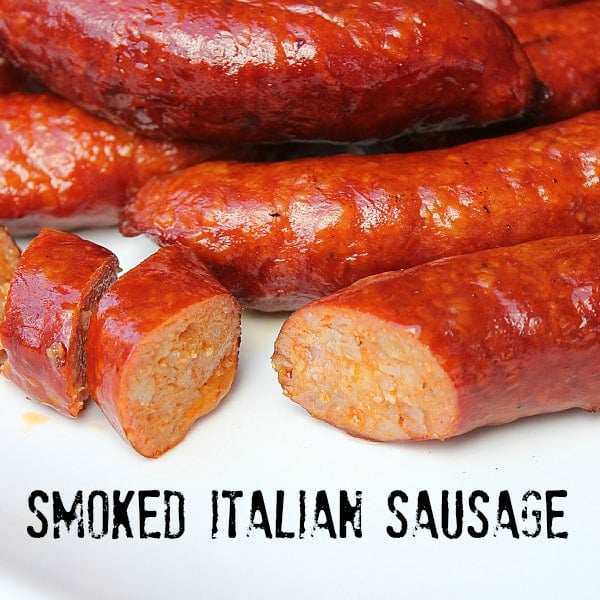 I smoke Italian sausages a lot and over the years have used them in different recipes. Here are a couple great recipes to use this sausage in:
Smoked Sausage Gumbo – While I love to use andouille in my gumbo, that can be hard to find in Canada. Sometimes I just use some of this smoked Italian sausage and it works great!
Smoked Sausage Minestrone – The smoky flavour from the Italian sausage really enhances the taste of this minestrone soup.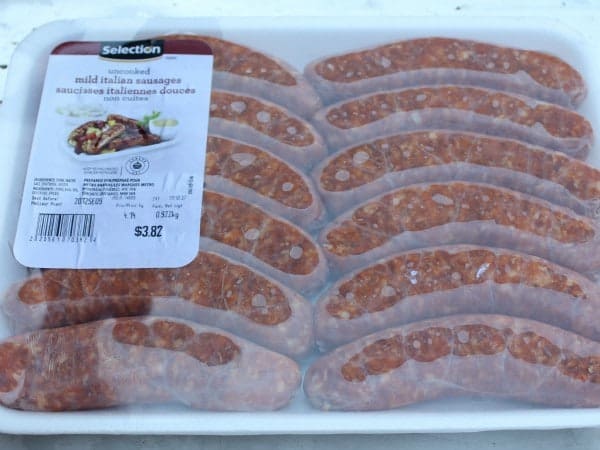 I have tried various flavours of Italian sausage: hot, mild and honey garlic and all of them were outstanding. Smoked honey garlic sausage was the most popular variety among the entire family and the kind I make more frequently.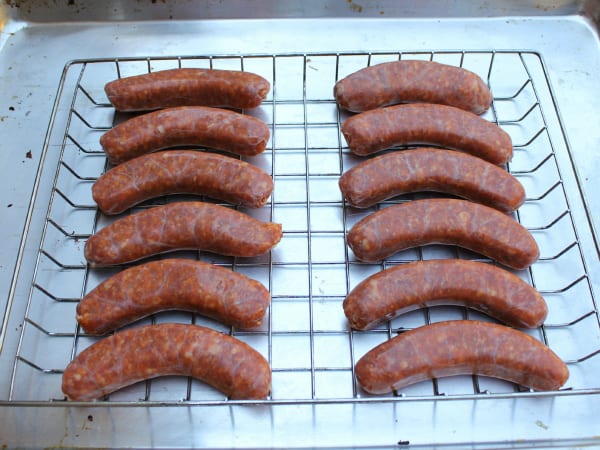 Lay the sausages on the smoker racks. Make sure that they are not touching each other.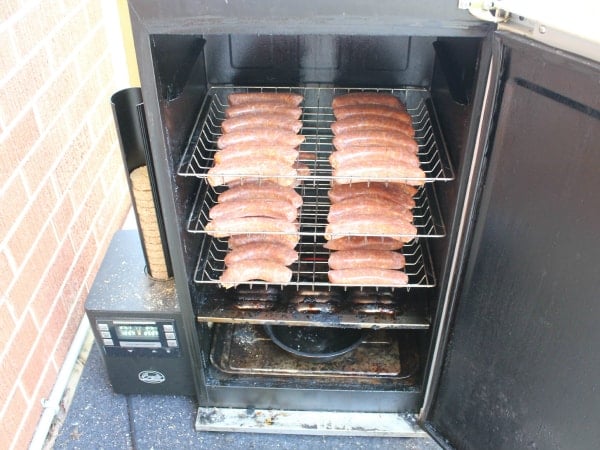 Smoke in a smoker set at 250F. Any wood will produce great results but I usually use hickory for smoking sausages.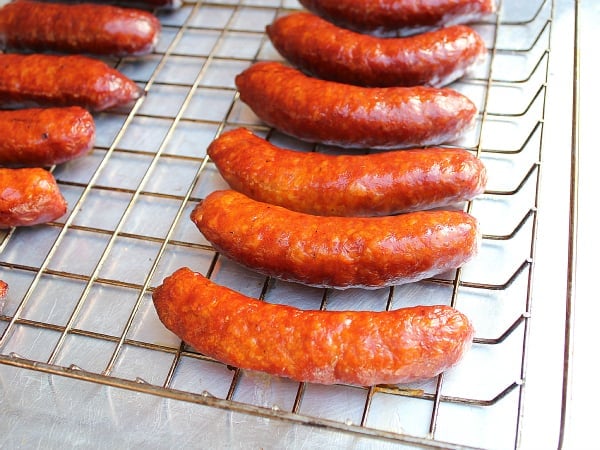 After about 3 hours the sausages should reach 165F and will take on a wonderful reddish colour and be slightly shriveled. Once you try these you will no doubt make them again soon, but with twice the quantity of sausages! Trust me on that fact.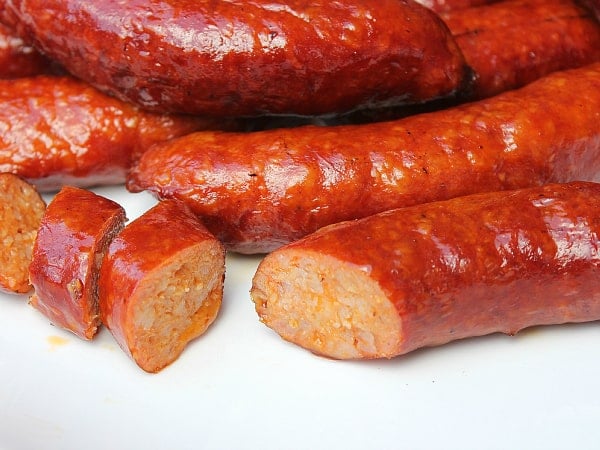 These sausages are great on their own. They are also great in a bun, or sliced and used in soup, jambalaya, chili and so many other dishes!
Smoked Italian Sausages - Hot, mild or honey garlic!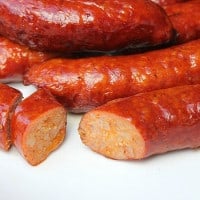 Print
Simple instructions for hot smoking store-bought fresh Italian sausages in their casings. Easy to do in a Bradley, Big Green Egg or any other smoker.
Servings: 4
Ingredients
2 pounds (or more) of fresh Italian sausage in casings
wood of choice (I used hickory)
Instructions
Set the smoker for 250F and get it smoking with the wood chips/pucks.

Place the Italian sausage on smoker racks at least a 1/2 inch apart.

Smoke for 3 hours or until the internal temperature is 165F.