Chorizo Stuffed Jalapeno Popper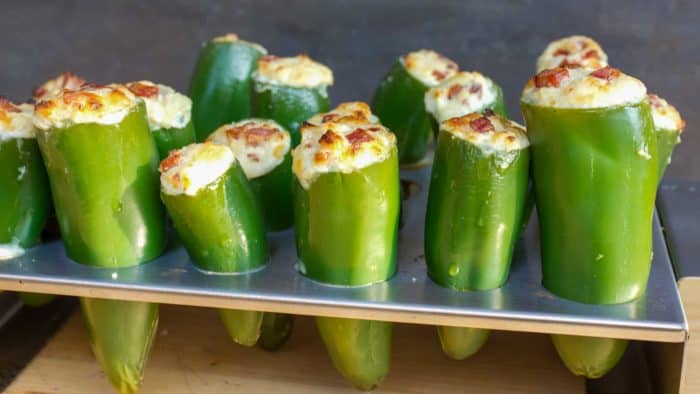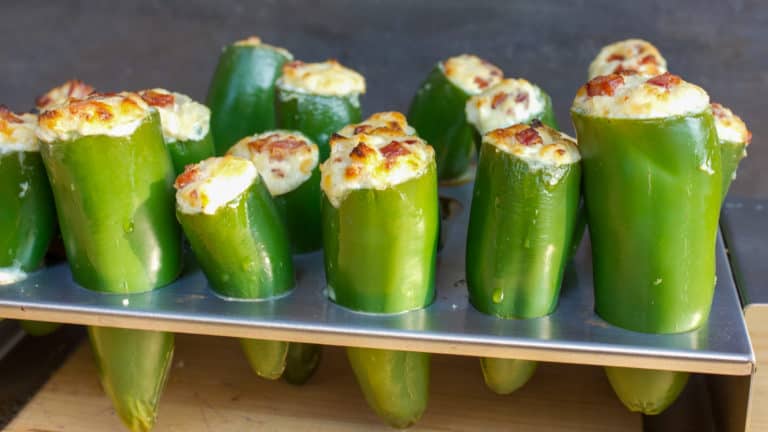 It is hard to believe that summer is almost over. The kids are in denial that school is around the corner. They have had an amazing summer, spending lots of time at our cottage, at grandma and grandpas's house and with most of their aunts, uncles and cousins. It is no wonder they have little desire to load up their school gear and head back into the classroom.
This next week, we are going to spend time to ensure they have all they need – new shoes, backpacks, clothes, and more. Back to school seems to be almost as big of a deal in some stores as Christmas.
For my birthday, this summer, my wife got me a new jalapeno popper tray. I was thrilled, as I had been making my own holder out of a disposable lasagna pan. The tray can hold 24 peppers, of different sizes, and is made for the grill or oven.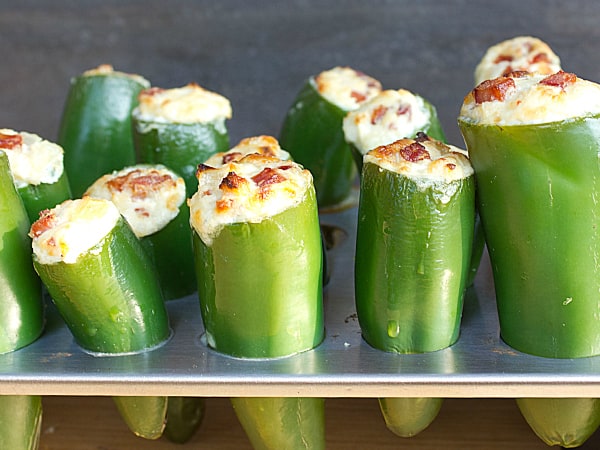 I have been trying all sorts of different fillings when I make jalapeno poppers.
Other Jalapeño Popper Recipes!
They have all been amazing but these chorizo poppers may just be my favourite jalapeno popper yet.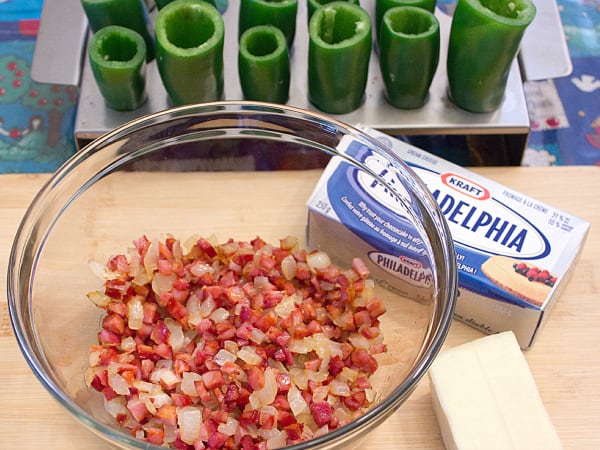 Types of Chorizo
There are two main kinds of chorizo sausages, and even though the flavours are similar, there is a significant difference.
I used Spanish/Portuguese chorizo is a type of sausage that has been cured. Therefore, this kind of chorizo does not need to be cooked. It is similar to cured salami, pepperoni or ham.
Mexican chorizo, on the other hand, is a raw spicy sausage. It is possible to use this kind of chorizo for these poppers. Just squeeze the chorizo meat out of the casings and fry it up with the onion. Using a wooden spoon or spatula, break the chorizo meat into little chunks.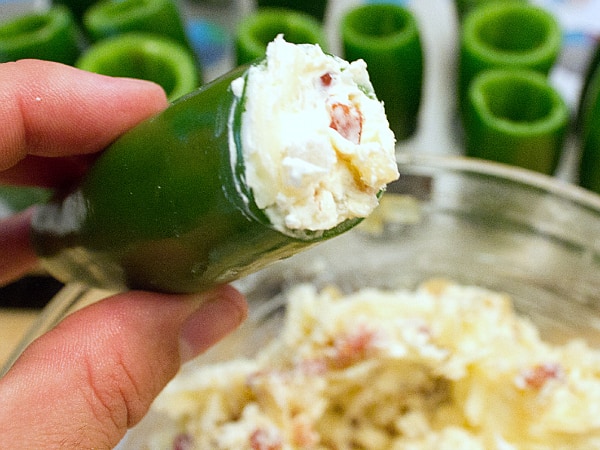 Spanish chorizo comes in different flavours (sweet, medium and hot). I tried the sweet seasoning thinking that the jalapeno pepper would give enough heat. It was the perfect choice! The seasoning in the chorizo goes perfectly with the cheesy filling and the spiciness of the jalapenos.
I do not know why I had never thought to use chorizo as a filling before now. These are going to be making regular appearances in our home!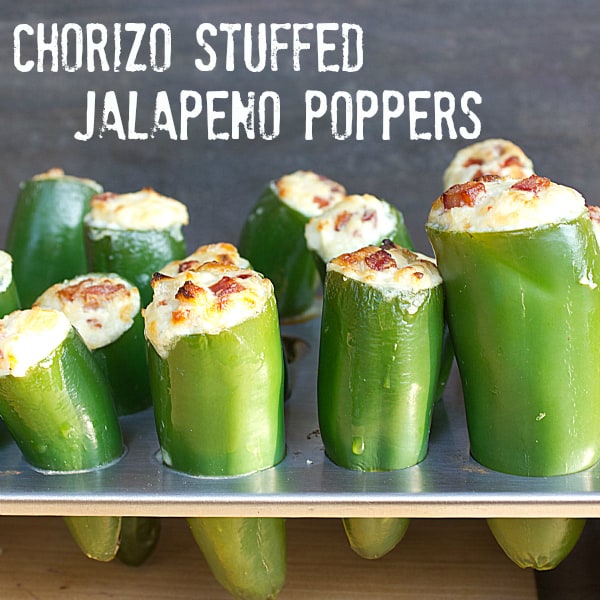 Chorizo Stuffed Jalapeno Popper - perfect party food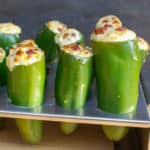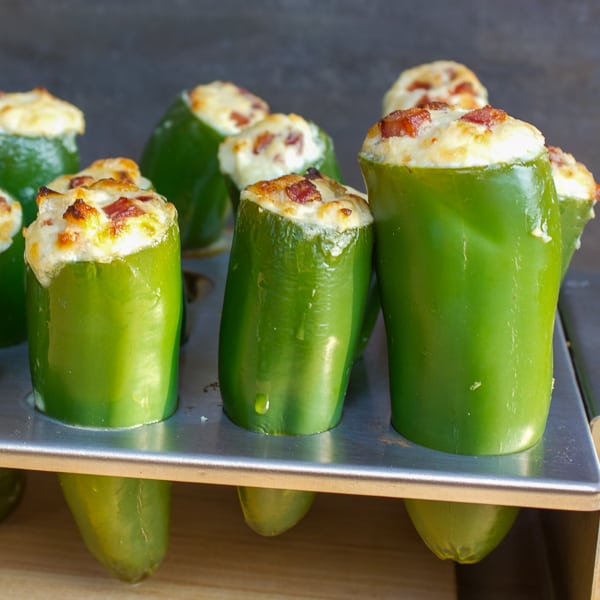 Print
Jalapeno popper stuffed with chorizo, cream cheese and monterey jack cheese. This recipe provides instructions for baking or grilling these poppers.
Servings: 16 poppers
Ingredients
16 jalapeno peppers
2 tbsp butter
1 link Spanish or Portuguese chorizo diced finely
1 small onion minced
1/2 cup cream cheese
1/2 cup grates monterey jack cheese
Instructions
Cut the tops off the jalapeno poppers and core them removing all the seeds.as shown in the above pictures.

Saute the butter, onion and chorizo until the onion is tender, about 5 minutes. Cool completely.

Make the filling by mixing the cream cheese, monterey jack cheese, and chorizo mixture.

Fill the peppers with the filling and place a popper tray/holder.

Oven instructions: Bake in a 350F oven for 15-20 minutes or until the peppers soften.

Grill instructions: Set the grill to medium heat (around 350F - 400F) and close the lid. Grill for 12-15 minutes or until the peppers soften.