Cornbread Jalapeno Poppers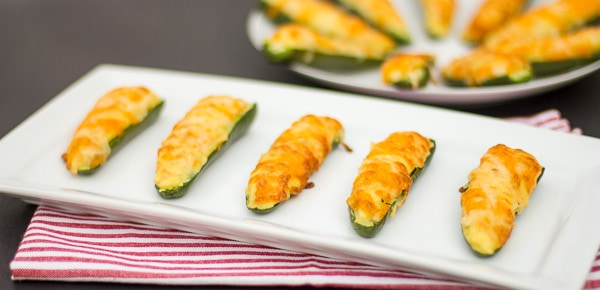 It seems that I look for any excuse to fill a hollowed out jalapeno pepper. I love poppers. It doesn't matter if they are deep fried, baked, grilled or smoked, because jalapeno poppers are the perfect game day food.
Not only do I love jalapeno poppers, but I also love cornbread. Perfect with chili, or any soup for that matter, cornbread is the perfect accompaniment. I love to have minced pickled jalapeno peppers mixed in the cornbread. That spicy tart flavour goes so well in the cornbread. So, I figured, if jalapeno peppers are good in cornbread, why wouldn't cornbread be good in a jalapeno pepper! These poppers are amazing and the perfect spicy bite size cornbread treat.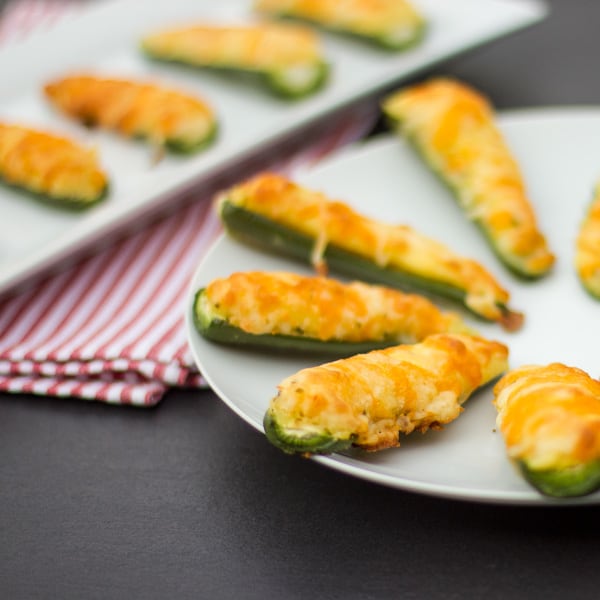 Here are some of the jalapeno popper recipes I have posted so far on the site.
Chorizo Stuffed Jalapeno Popper
Atomic Buffalo Turd Jalapeno Poppers (aka – A.B.T.)
Crawfish and Cheddar Stuffed Jalapeno Poppers
Bacon Cheddar Jalapeno Poppers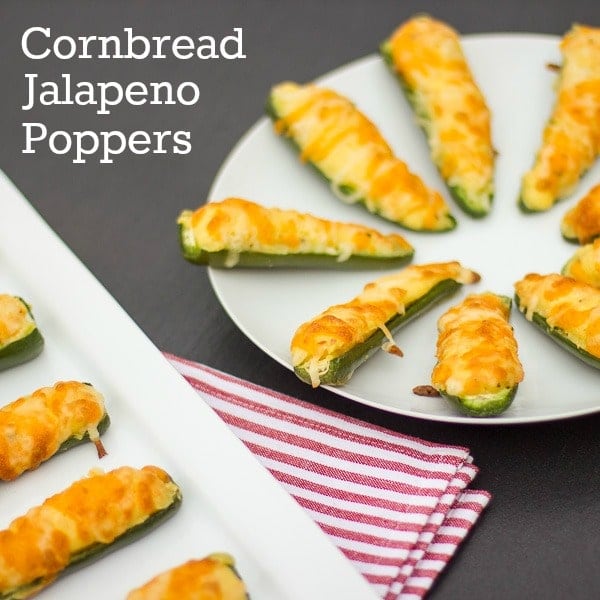 Cornbread Jalapeno Poppers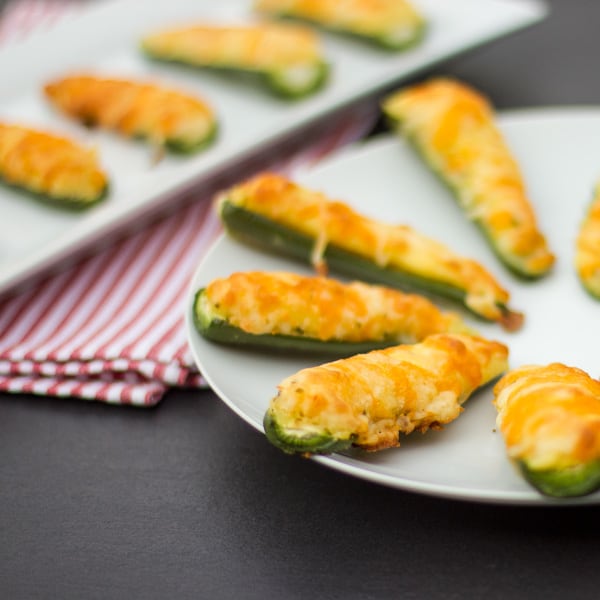 Print
Jalapeno poppers filled with cornbread batter and topped with grated cheese. Baked, not fried, these poppers are a healthy option for your next game day party!
Servings: 24 poppers
Ingredients
12 jalapeno peppers
1/2 cup corn meal
1/2 cup flour
2 tsp baking powder
1/4 tsp salt
2 tbsp sugar
1 egg
1/3 cup milk
1 tbsp oil
3/4 cup grated cheddar cheese
Instructions
Preheat the oven for 400F

Cut the jalapeno peppers lengthwise and then remove the seeds and membrane from inside the peppers. Set aside.

In a bowl, whisk together the corn meal, flour, sugar, baking powder and salt.

Mix in the egg, milk and oil until well combined.

Spoon some batter into the hollowed out portion of each jalapeno pepper half. Spread it carefully so that it fills the hollowed out section.

Place the filled jalapeno peppers on a baking sheet lined with parchment paper.

Sprinkle the grated cheese on top of the batter filled peppers.

Bake for 15 minutes or until the batter is cooked through and the cheese is melted and browning on top.

Serve warm.
Nutrition
Per serving:
Calories: 53kcalCarbohydrates: 6gProtein: 2gFat: 2gSaturated Fat: 1gCholesterol: 11mgSodium: 51mgFiber: 1gSugar: 2g