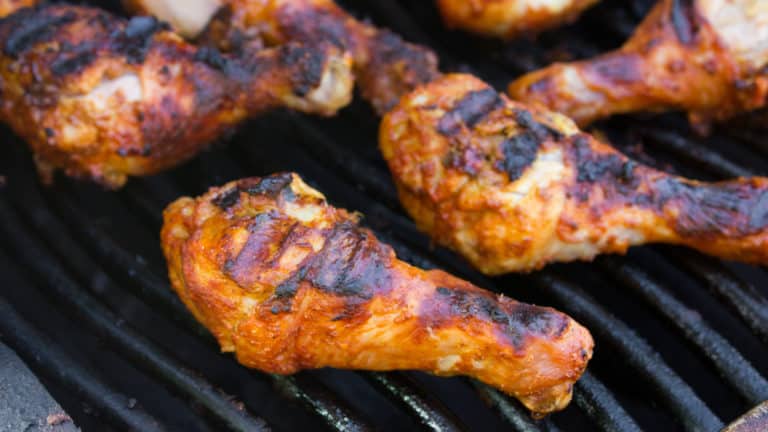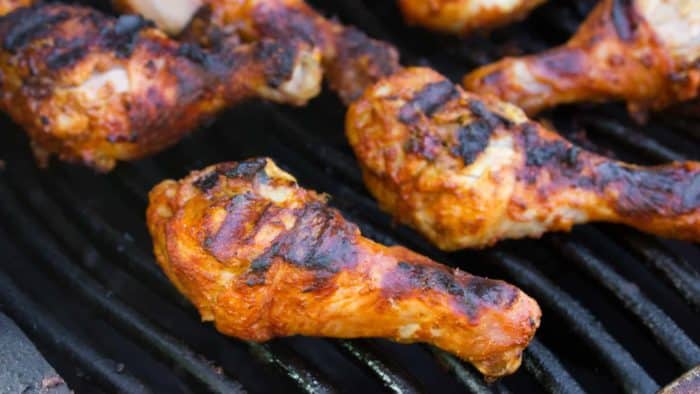 Sometimes the best meat is the cheapest meat.
If you want pulled pork, do you need to use pork tenderloin? Of course not. A cheep pork shoulder or butt is the perfect cut of meat to create tender pulled pork on a bun.
If you are making beef stew should you get the most expensive cut of beef? Now way, a nice marbled chuck roast is what is needed.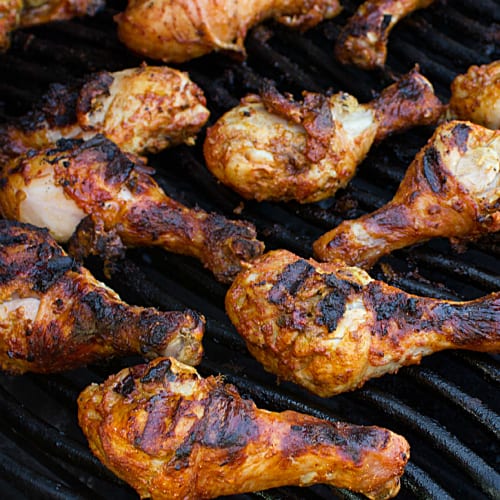 Making tandoori chicken…… should you get boneless skinless chicken breast. Nope. Instead, get chicken drumsticks and you will not be disappointed.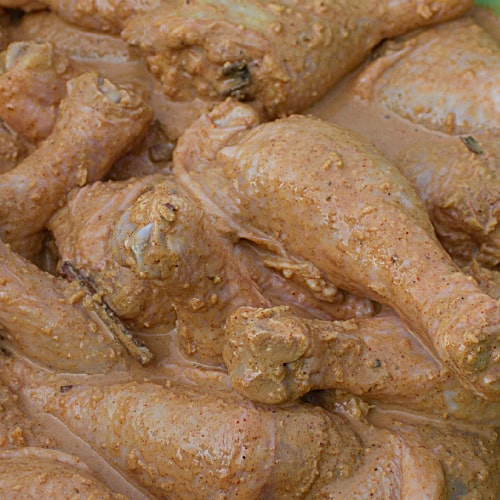 Tandoori chicken is an amazingly simple way to make grilled chicken drumsticks. All that is required is about 5 minutes to make the marinade a couple hours prior to grilling time. Make the marinade, mix it with the chicken, wait a couple hours, grill and that is all!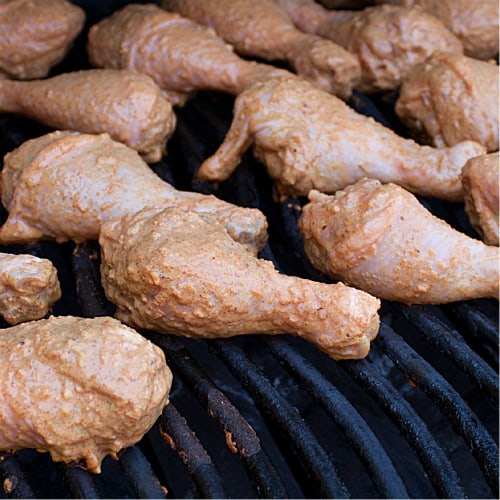 Some recipes use annatto seed, red chili pepper or paprika to give the red colour, but that deep red seen on a lot of tandoori chicken is, many times, food colouring.If you do not care whether it is red or not then simply omit it from the recipe.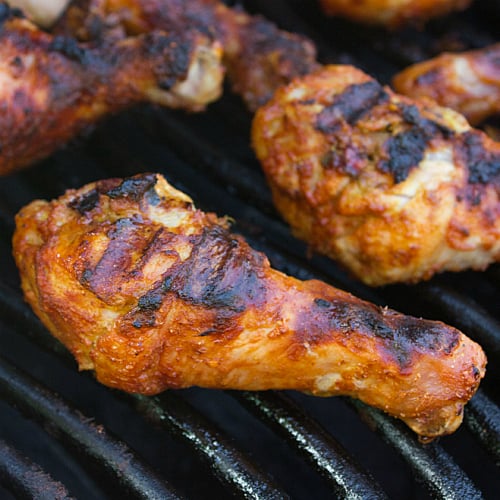 Grilled Tandoori Chicken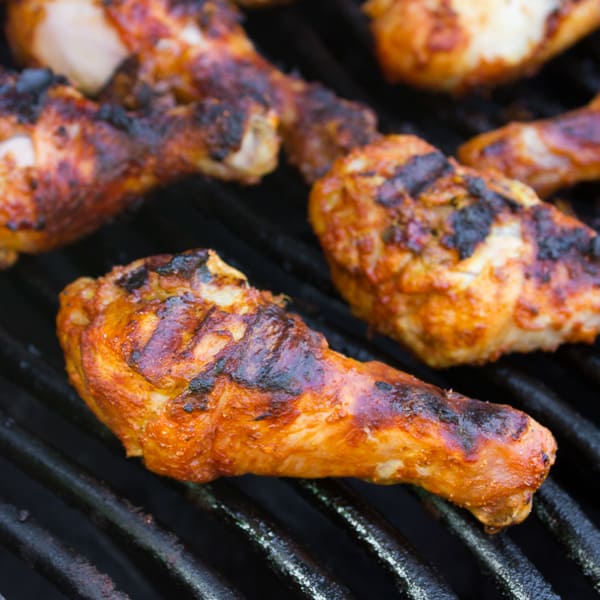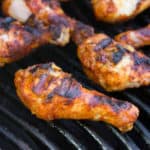 Print
Tandoori chicken is easy to make with only 5-10 minutes of prep. Tandoori chicken is typically deep red in colour and full of Indian spice and flavour! Easy instructions for how to grill chicken drumsticks.
Servings: 16 drumsticks
Ingredients
16 chicken drumsticks
2 cups yogurt
6 cloves garlic
2 inch ginger peeled
2 tbsp garam masala
2 tsp cumin
1 tbsp turmeric
1 tsp cayenne pepper
3 cloves
1 cinnamon stick
3 cardamom pods
red food colouring (optional)
Instructions
Prepare the tandoori marinade by blending everything except the yogurt, food colouring and chicken in a food processor. Process until a smooth paste is formed. Blend in the yogurt and a few drops of red food colouring.

Mix the marinade in with the chicken drumsticks and marinate in the fridge for a minimum of 2 hours.

Cook using indirect grilling on grill set to medium heat for 30 minutes or until the internal temperature reads 175-180F.

Move the chicken to be over the heat and use direct grilling for a couple minutes per side to crisp up the skin.