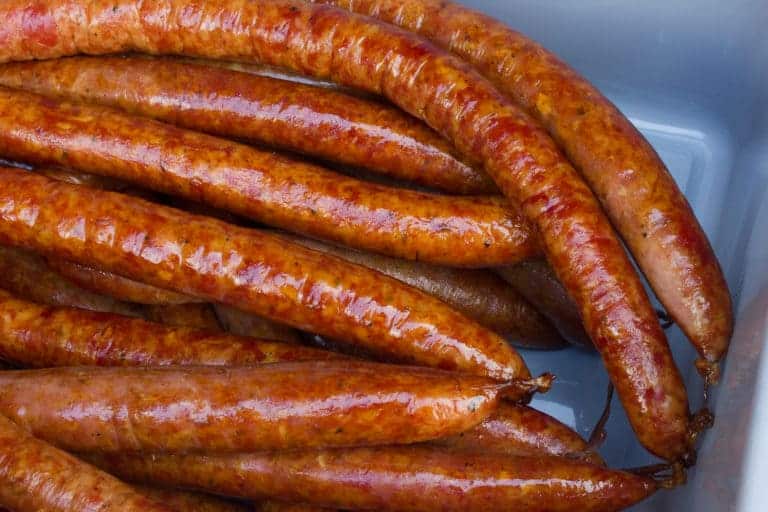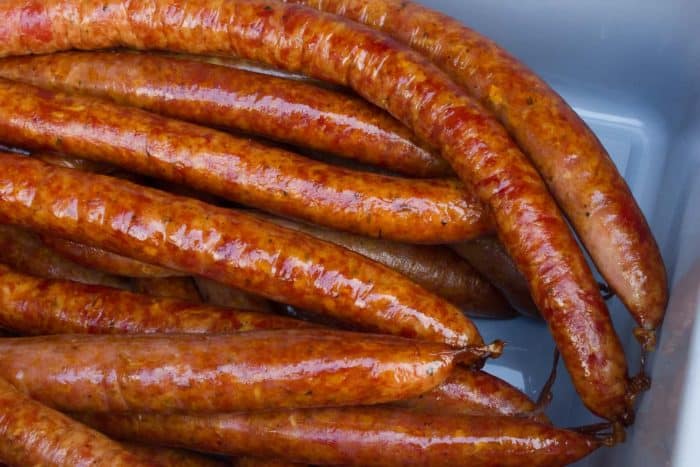 Summer is here and that means it is grilling season. One of the most popular things to grill is sausage, including the many kinds like Italian, merguez, chorizo, bratwurst and more! While local supermarkets regularly stock fresh sausages, it is also possible to make sausage right at home. Sausage making is not as hard as some might think and a small investment in a quality meat grinder and possibly even a sausage stuffer will open you up the world of making fresh and even cured sausages.
To Grind or Not to Grind?
Making your own sausage is an exciting endeavour and there are so many ways to approach it. While it is possible to use pre-ground meat purchased from a local supermarket, it is far superior to grind your own meat.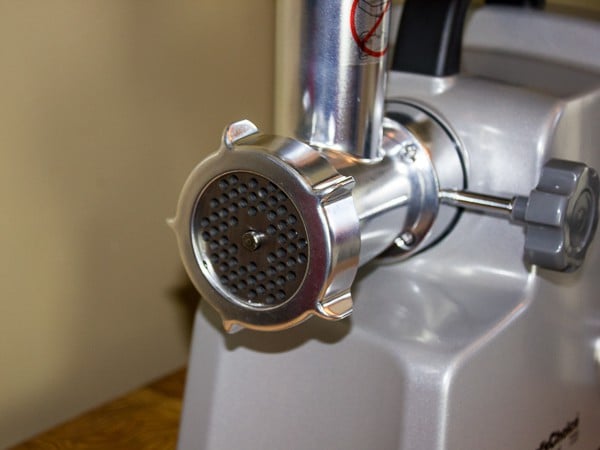 Grinding meat for making sausages allows you to control the fat content and can also ensure that the meat is fresh. Also, while supermarkets may use lower quality cuts for ground meat, when grinding your own, it is possible to use high quality cuts of meat.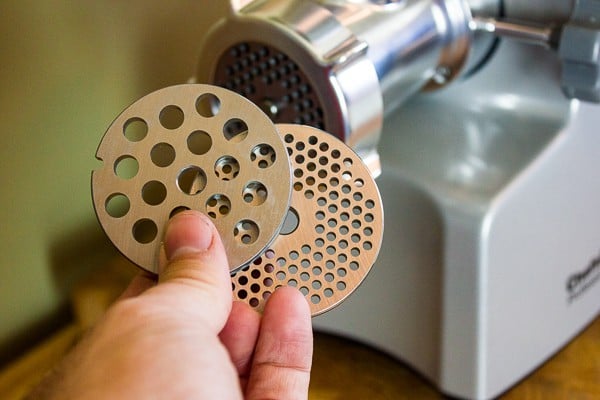 Most meat grinders have more than one grinder plate. These are identified by the size of the holes on the plate, with the larger holes making coarser ground meat. It is fine to make sausage with meat ground from almost any grinder plate, personally I find using a medium plate typically results in a superior sausage. Feel free to try different grinds and see what you prefer!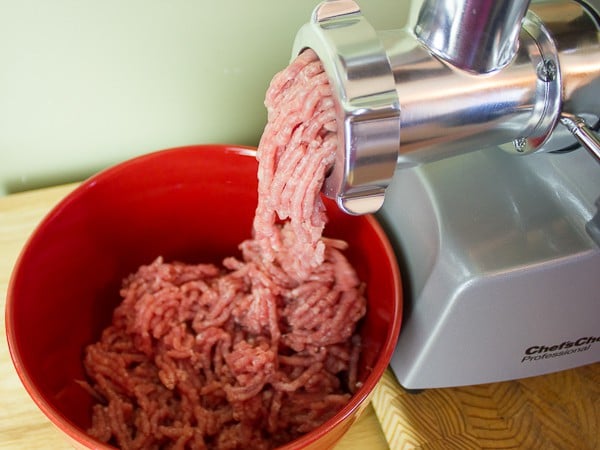 Casings
There are many different types of casings and it can seem a little overwhelming, not knowing which kind to use for the sausage you are planning to make. The natural hog casings are great for making most types of sausages. Ideal for Italian, chorizo and more, the natural hog casings grill up well and are also excellent in the smoker.
Natural casings are stored in lots of salt, so make sure to thoroughly rinse them, and even soak them in cold water, before stuffing them. One of the benefits of natural hog casings is that they are edible.
There are also artificial casings made from different products like, collagen, cellulose and plastic. These are great for the fact that they can be purchased in many different sizes so they can be used to make everything from hot dogs, red hot pepperoni sticks, to much larger summer sausages and more. Most of these artificial casings are not edible and need to be peeled off first.
Mixing up the Spices!
One of the most important aspects of any sausage is the spice blend mixed with the meat. The mixture of spices differentiates sausage from being honey garlic, merguez, bratwurst and more. Hot Italian sausage has lots of dried chili flakes, while honey garlic is, not surprisingly, loaded up with garlic.
Below are some sausage recipe examples with different spice mixtures. This is a great starting point, but most sausage makers love to play around with different spice blends to find a sausage that suits his or her taste preference.
Do I Need to Cure?
If the sausage is going to be grilled or cooked in a frying pan, typically these do not need a cure as they are cooked at a high temperature and fully cooked quite quickly.
For smoking sausages, like kielbasa that is done at a lower temperature and takes many hours to smoke, it is important to mix a cure into the meat. This cure goes by many different names like Cure #1, Prague Powder #1, Instacure, Pink Cure and more. If using cure, follow the instructions on the package of the cure regarding how much to use.
In most cases, 1 tsp of cure is required for 5 pounds of meat. Mix the cure with the meat along with all the other spices and let the meat rest in the fridge for a few hours.
Stuffing the Sausages
A meat grinder is an excellent appliance for making sausage, but they can also be used for stuffing the sausages as well. In place of the metal grinder plate, a plastic sausage funnel is attached and the sausage casings is covered over the open mouth of the plastic funnel. You put the ground meat with the seasoning through the grinder and it will then stuff the casings with he sausage mixture.
You can also use a specialized sausage stuffer like this one as seen in the picture below. This bad boy is outstanding for stuffing sausage efficiently and far quicker than a meat grinder. I used a meat grinder for years before ever using a sausage stuffer. Both work well but one of these stuffers will make the work far easier!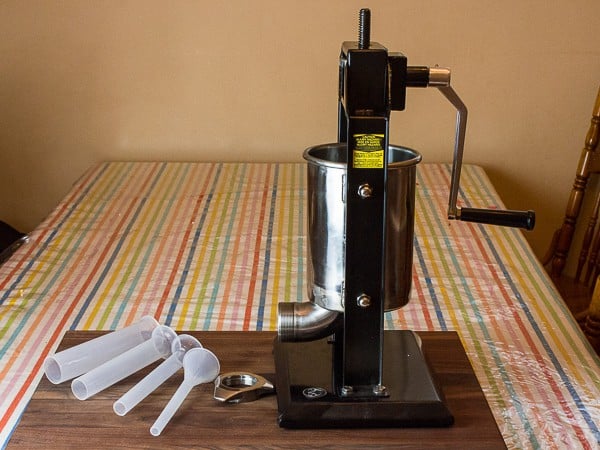 There are different sizes of funnels you can use and depending on the type of sausage you are making certain funnels work better than others. Small funnels are ideal for breakfast sausage or pepperoni, while larger ones are geared more toward summer sausage and kielbasa.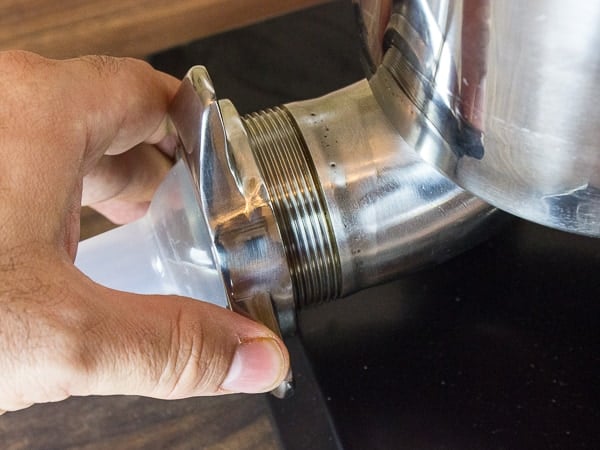 Attach the funnel of your choice to the mouth of the stuffer.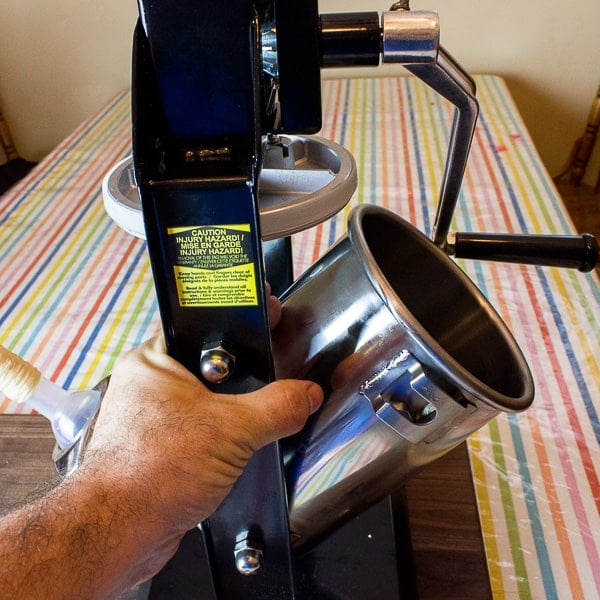 Most sausage stuffers have a very large chamber for holding lots of the meat mixture.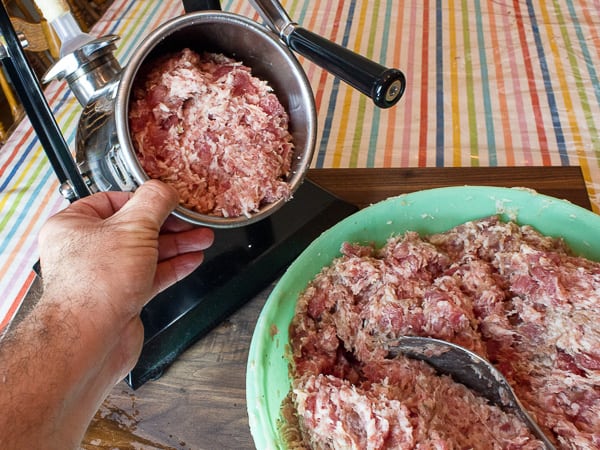 I love to pack it almost right to the top with meat mixture!
The majority of sausage stuffers use a hand crank to push the meat into the casing. This is really helpful because you can control the speed that the meat is pushing through which helps to minimize the chance of air pockets in the sausage.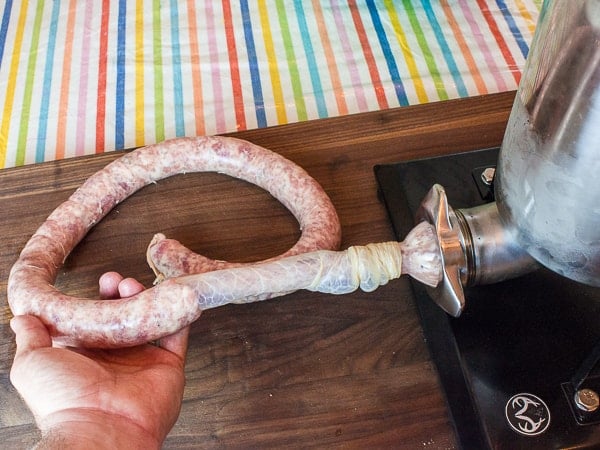 As the sausage meat mixture is pushed into the casings, make sure that the sausage is well stuffed and there are no air pockets. Depending on the type of sausage being made, it is possible to twist the sausages to make individual links. Once all the meat is pushed through the grinder and all the sausages are made, tie up the end with the hog casing, kitchen twine or casing clips. Now the sausage can be cooked on the grill, in the oven or stovetop!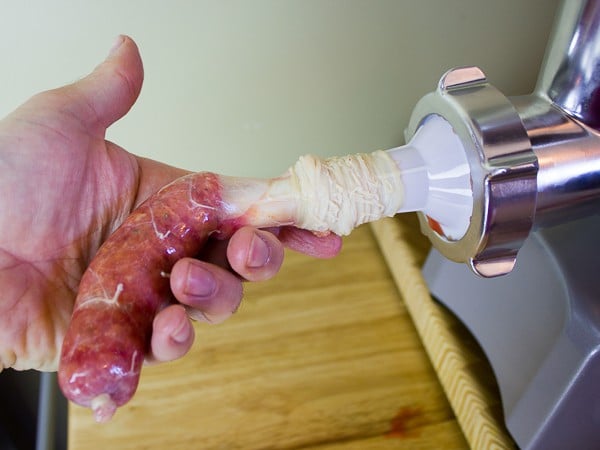 Here is a picture of a meat grinder stuffing the casings with the sausage meat mixture. As I said, it works perfectly fine, but it is just slower than the actual sausage stuffer machine.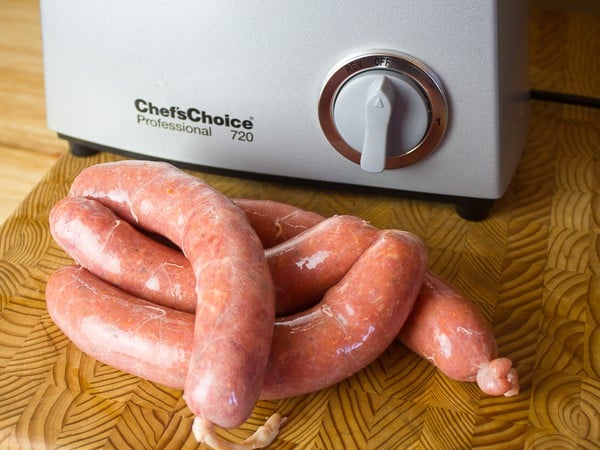 Once you start making your own sausages, you will come to appreciate the superior flavour and quality of homemade sausages compared to store bought versions! You can control the spice blend, the meat/fat ratio and how coarse you want the meat to be.
Below are a number of different recipe examples.
How to Make Italian Sausage Recipe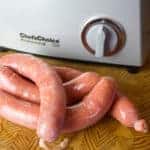 Print
Simple recipe for making a mild Italian sausage.
Servings: 20 sausages
Ingredients
4 pounds pork meat (70/30 meat to fat ratio)
1 tbsp dried chili flakes (for hot Italian sausage, add more chili flakes)
2 tbsp salt
1 1/2 tsp ground garlic
1 tsp dry thyme
1 1/2 tsp dry oregano
1/3 cup red wine vinegar
natural hog casings (around 8-10 feet in length)
Instructions
Using a medium to fine grinder plate, grind all the pork meat.

Mix the ground pork with the spices and vinegar. Use your hands to knead and work the spices right into the meat.

Cover and let rest in the fridge for 1-2 hours. Knead the meat again to thoroughly mix the seasoning in the meat.

Place the sausage attachment onto the meat grinder. Thread the hog casings onto sausage funnel.

Push the sausage mixture through the meat grinder and stuff into the hog casings.

If desired, twist the sausages every 1 to 1 1/2 feet to create individual Italian sausage links.
Other Sausage Recipes
I have made all sorts of different types of sausages and here are some links to those recipes! Enjoy!!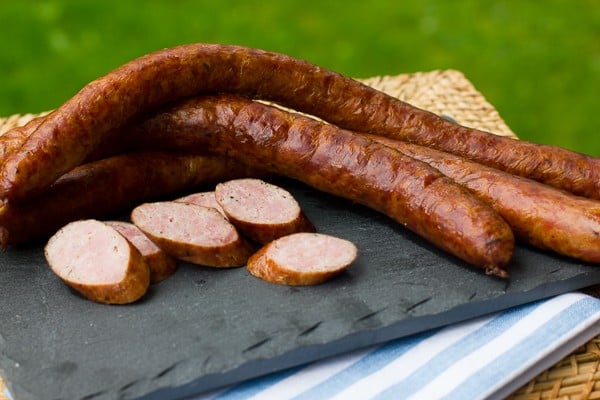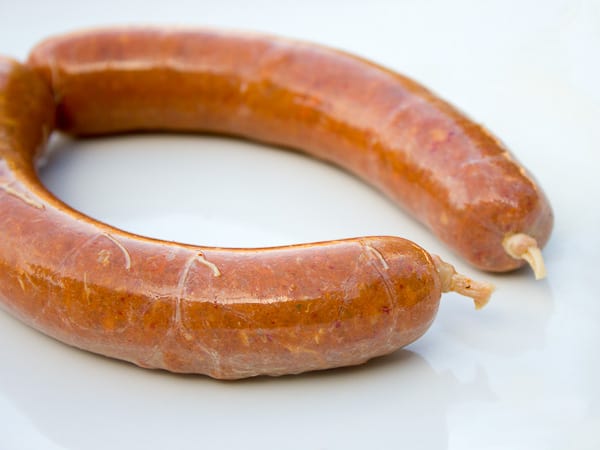 Disclaimer – This post contains affiliate links