Chocolate with Almonds and Dried Blueberries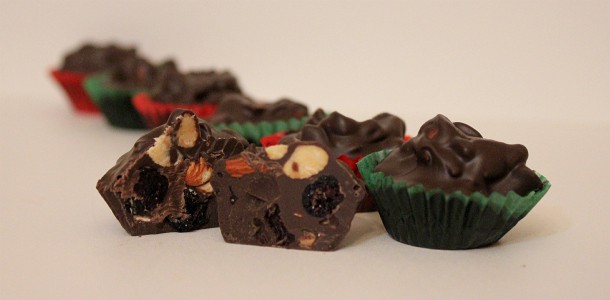 With any tray of baked goods it is essential to have a lot of chocolate!! So far throughout the 24 Days of Christmas Baking the emphasis has been on cookies. Today is the first of many posts throughout these 24 days where the core ingredient comes from the cacao bean.
This is a simple recipe to make as there are only three ingredients and just a couple steps. When I make chocolate candy I use Wilton Candy Melts. They come in many different colours, can melt easily and can be poured into various molds. It is possible to use regular chocolate chips or chocolate baking squares as well.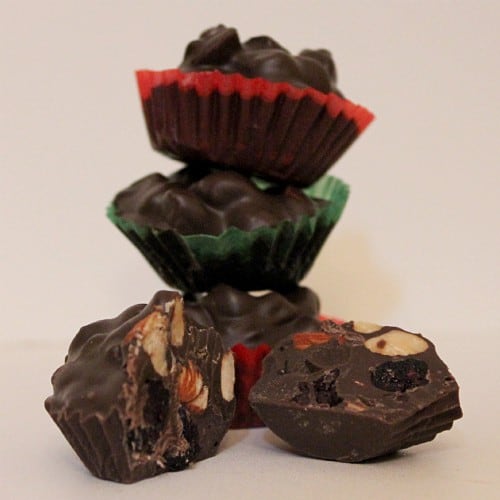 I purchase the dried blueberries at my local bulk store. They are a unique ingredient that provide a clear taste of blueberry in the chocolate. I purchase natural almonds then lightly toast them in the oven.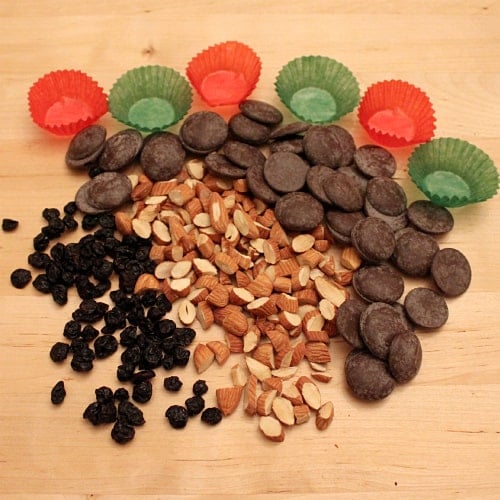 There are only three ingredients in these candy cups but the combination is perfect!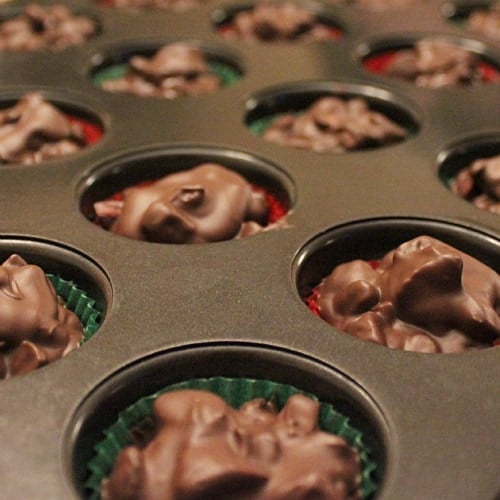 I pour the melted chocolate into candy cup liners that I place in a mini muffin tray. Using the candy cup liners provides a perfect bite size treat compared to the classic chocolate almond bark that is various sizes.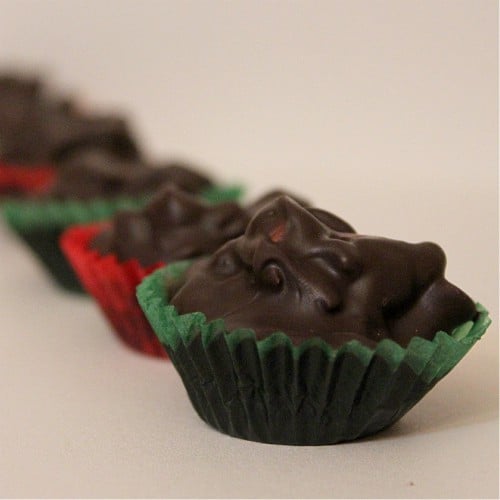 I also make 3 or 4 different chocolate candy cups (others coming in the future are chocolate peanut butter cups and chocolate mint Oreo cups).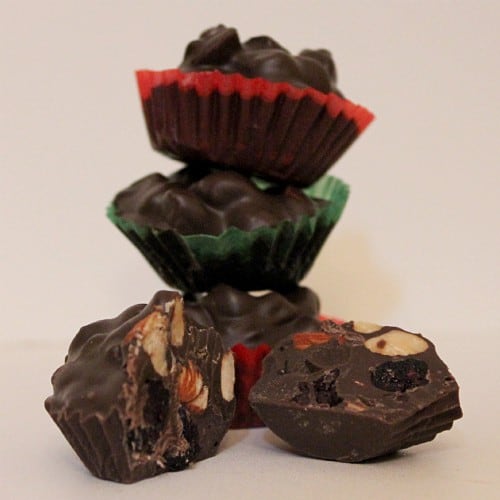 Chocolate with Almonds and Dried Blueberries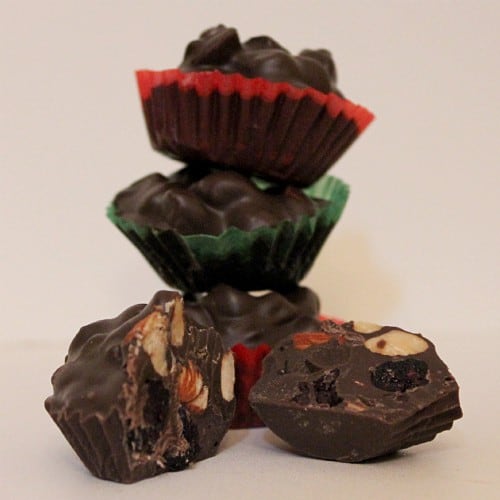 Print
Semi-sweet chocolate melts with toasted almonds and dried blueberries in candy cup molds.
Servings: 36 candy cups
Ingredients
3 1/2 cups semi sweet chocolate melts
1 1/2 cups almonds
3/4 cups dried blueberries
36 candy cup liners
Instructions
Lay the almonds on a baking sheet and toast in a 350F oven for 10-12 minutes. Let cool and chop roughly.

Place a glass bowl on a pot half filled with water. Place the chocolates in the glass bowl. Bring the water in the pot to a boil. With a spatula, stir the chocolates and scrape the bowl until the chocolate is completely melted. Remove the bowl from the pot.

Dump the almonds and blueberries in the melted chocolate and stir.

Place candy cup liners in a mini muffin tray. Using a spoon, pour some of the chocolate into candy cups liners.