Festive Fruit and Nut Balls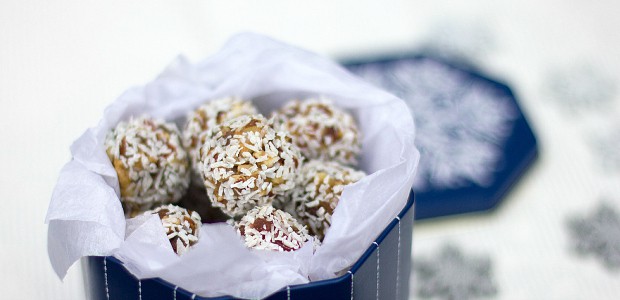 On popular ingredient available over the holiday season are candied fruits. Sure they can be purchased all year long, but candied cherries, pineapple and mixed peel are regularly available once Christmas approaches. There are many different types of treats that can be made with these and I try to make at least one kind of sweet with candied fruit.
These fruit and nut balls are totally festive and are a great bite size treat. Perfect of the holidays these are a welcome addition to any tray of baked goodies. I have made them for over 10 years and there are some people who find these comepletely addictive and seem to pop one back every time they walk by the table! This recipe is sourced from the 2002 Better Homes and Gardens Christmas Cookies magazine.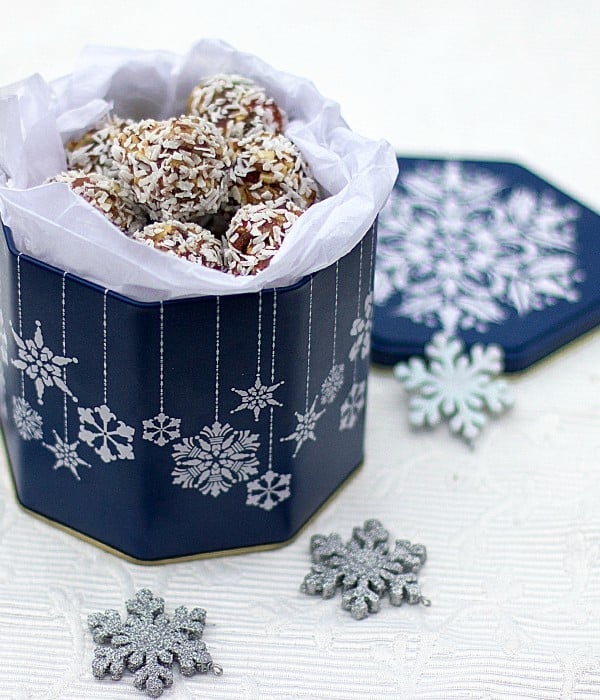 The Festive Fruit and Nut balls stay fresh tasting for a long time and can be made well ahead of the festivities. They can be stored in an airtight container or the freezer.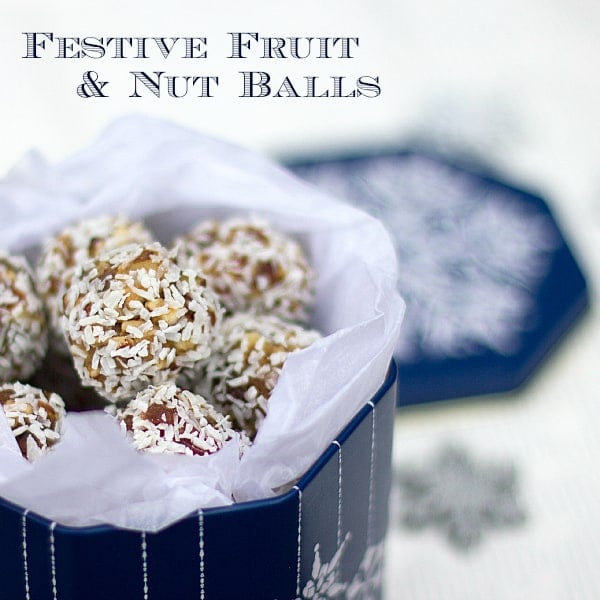 Festive Fruit and Nut Balls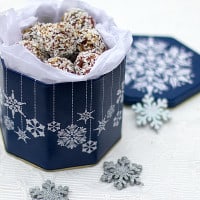 Print
Servings: 50
Ingredients
2/3 cup graham cracker crumbs
3/4 cup chopped candied pineapple
3/4 cup chopped candied cherries (red, green or both)
3/4 cup raisins
3 cups chopped pecans or other nuts
2 tbsp butter
1/4 cup 10% cream
2 1/2 cups marshmallows
2 cups flaked coconut
Instructions
In a large bowl, mix together graham cracker crumbs, candied pineapple, candied cherries, raisins and pecans.

In a saucepan, add the butter, cream and marshmallows. Cook on medium heat, stirring often, until the marshmallows are all melted and the sauce has an even consistency.

Mix the marshmallow sauce with the candied fruit and nut mixture until evenly combined.

Using wet hands, take a spoonful of the mixture and shape into a 1 inch ball. Roll in the flaked coconut. Place on a sheet of wax paper. Let the fruit and nut balls set for 1 hour before storing.

Store in an airtight container for 2 weeks or in the freezer for up to 3 months.