Chewy Ginger Molasses Cookies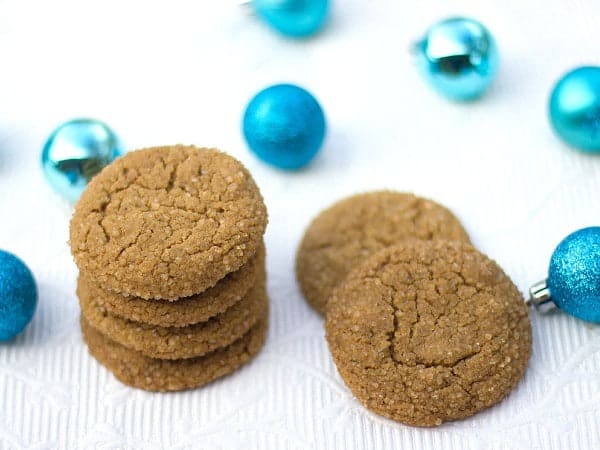 It is day 8 for the 24 Days of Christmas Baking and today I get to share a recipe where I used an ingredient for the first time! Last week I was in the bulk store and I saw a bin that had crystallized ginger. This is a preserved ginger that is made by boiling sliced ginger in sugar water and then it is rolled in coarse sugar. Crystallized ginger is not as strong as eating a chunk of fresh ginger, but it is still pretty strong. I had the kids each try a chunk of the candied ginger and each of them freaked out that it was too 'spicy' for them.
I know people who have used this this in cooking, but I have never tried it. I love chewy ginger cookies and last year I posted a recipe for my favourite chewy ginger raisin cookie. I used that recipe as a base for this one and I made a few modifications to better suit the candied ginger.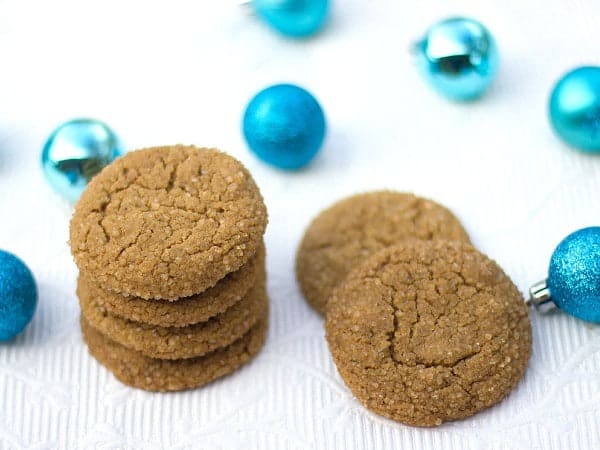 These cookies are rolled in turbinado sugar which is sometimes called raw sugar. It is coarse and a bit yellow in colour. The sugar helps to give the cookie a crunchy outside while maintaining a chewy centre. The baking soda gives the cookie the cracked top. If you find that your cookies are not cracking on the top, it is possible that your baking soda is too old, or that you are not using enough.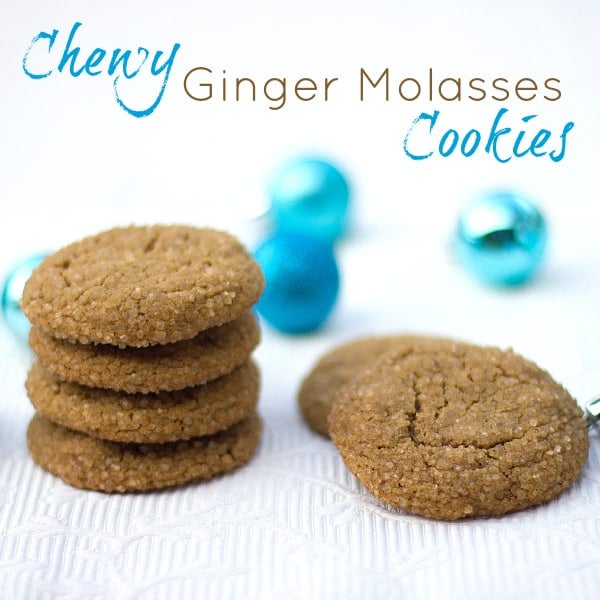 Chewy Crystallized Ginger Molasses Cookies Recipe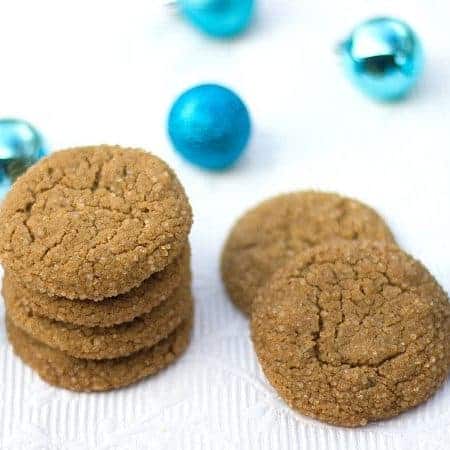 Print
These cookies are sweet, spicy, chewy and are totally festive! The minced crystallized ginger gives these cookies a unique flavour that cannot be attained by ground ginger.
Servings: 30
Ingredients
3/4 cup butter , softened
1 cup brown sugar
1 egg
1/4 cup molasses
1 tsp ground ginger
2 tsp cinnamon
1/2 tsp ground cloves
2 tsp baking soda
1/2 tsp salt
2 1/4 cup flour
1/2 cup crystallized ginger , minced
1/2 cup turbinado sugar
Instructions
Preheat of to 350F

Using an electric mixer, cream together the butter and brown sugar until smooth. Beat in the egg and molasses.

In a separate bowl, whisk together the ground ginger, cinnamon, ground cloves, baking soda, salt and flour.

Slowly beat the dry ingredients in the wet mixture until it is fully combined and there are no lumps or dry flour.

Mix in the minced crystallized ginger.

Place the turbinado sugar in a shallow bowl.

Roll the dough into 1 1/2 inch balls. Roll the balls into the turbinado sugar ensuring they are all coated in the sugar. Place the balls on a cookie sheet lined with parchment paper.

Bake for 13-15 minutes. The tops of the cookies should have a cracked look.

Cool on a wire rack