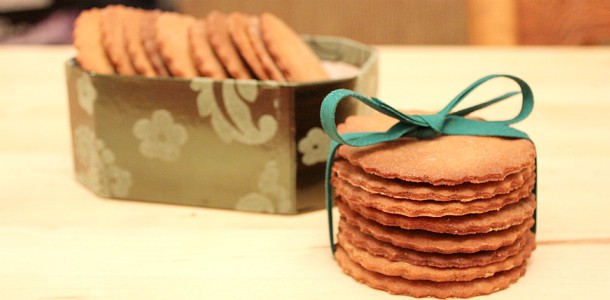 I have always loved ginger snap cookies. The spice mixture made up of ginger, cinnamon, nutmeg and others go so well with molasses as a sweetener. I love how they are rolled thin and they snap and crunch when you bite them. I find them highly addictive and could eat them all the time, especially with coffee.
Since I make Chewy Ginger Raisin Cookies every Christmas I figured that gingersnaps would be too similar, but I really wanted something with that 'snap' texture. I forget what year I discovered Gossamer Spice Cookies, but it was a year that forever changed my collection of cookies.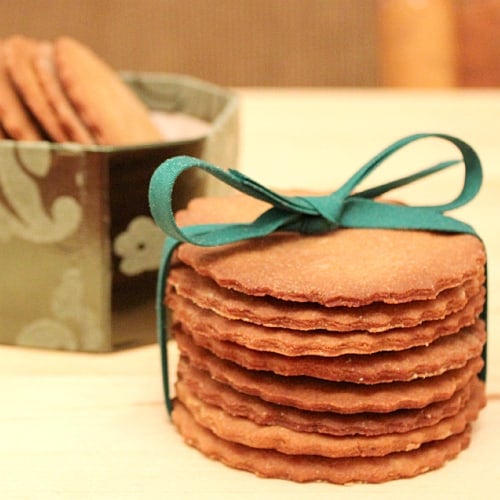 A traditional cookie to Northern Europe, "Gossamer" refers to something thin and delicate. This crisp cookie has an interesting mix of spices with ginger, cinnamon, cloves, cardamom and ground red pepper. I love hot food so, when I first saw that there was a cookie with cayenne pepper, I was sold. This recipe comes from the Better Homes and Gardens 2002 Christmas Cookies magazine and I immediately doubled the cayenne. Since then I have added more than is in this recipe as I love the spice in this cookie to have an extra kick. This year I used 1/2 tsp compared to the 1/4 tsp found in the recipe.
I imagine if Emeril Lagasse was to make gingersnaps and kick them up a notch these would be the creation!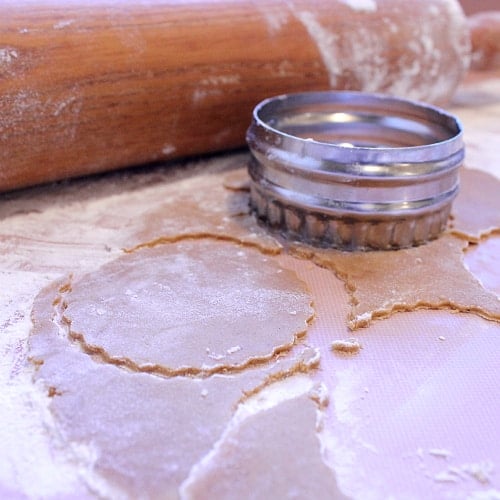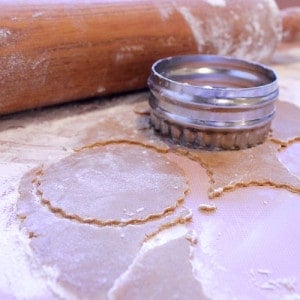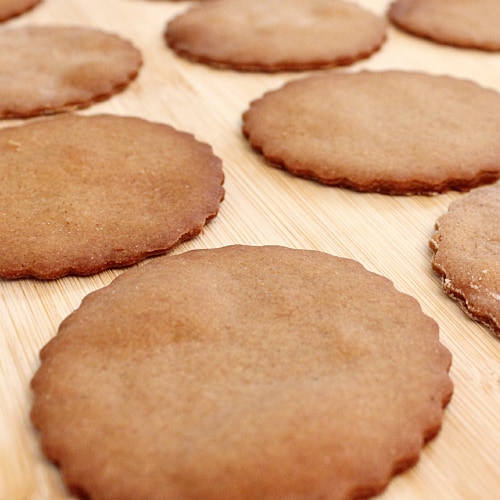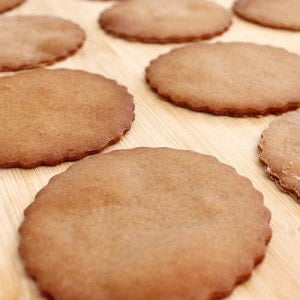 Roll on a floured surface with a floured rolling pin. Try to roll the cookie as close to 1/16 or 1/8 inch as possible. Cut with a round cutter, smooth or scalloped. Bake at 375F for 6 -7 minutes.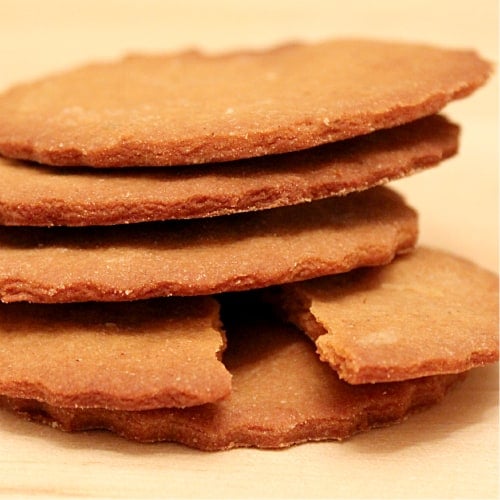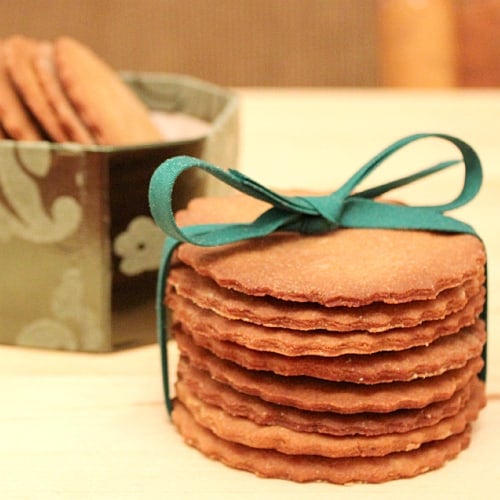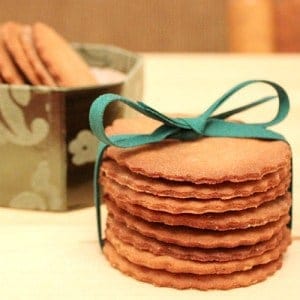 Store in an airtight container at room temperature.
Gossamer Spice Cookies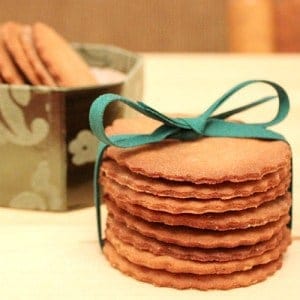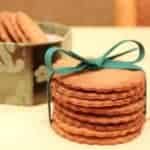 Print
Servings: 30
Ingredients
1 1/2 cup flour
1/2 tsp ground ginger
1/2 tsp ground cinnamon
1/4 tsp ground cloves
1/4 ground cardamom
1/4 ground red pepper
1/3 cup butter , softened
1/3 cup molasses
1/4 cup packed brown sugar
Instructions
With an electric mixture, cream the butter, molasses and brown sugar until smooth. Mix in the spices followed by the flour. Beat until just combined.

Divide the dough in half and chill in the fridge for 1 hour.

Roll the dough on a floured surface with a floured rolling pin to a 1/8 or 1/16 inch thickness. Using a 2 inch or 3 inch round or scalloped cutter, cut out the dough.

Bake at 375F for 6-7 minutes - the edges will begin to brown.

Cool on wire racks.

Store in an airtight container at room temperature.