Cardamom Pistachio Meltaways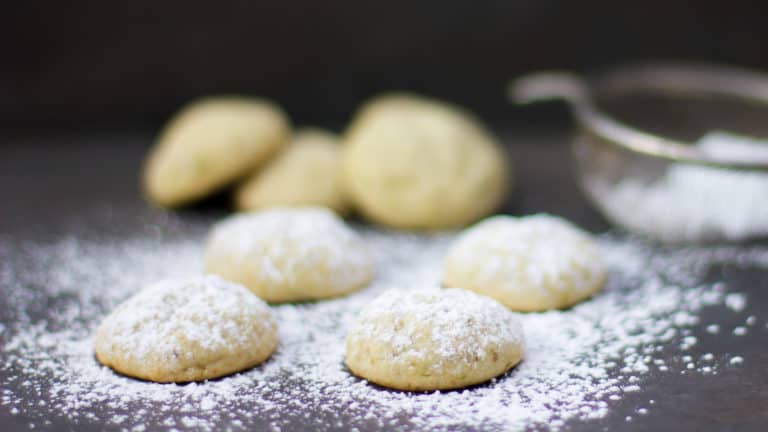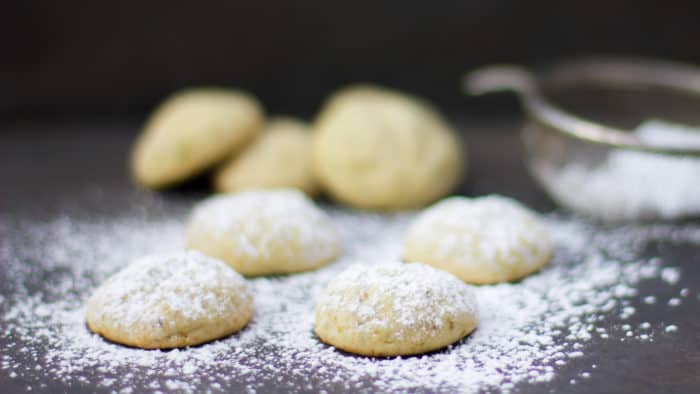 When it comes to Christmas baking, my wife and I appreciate very different cookies. She prefers chocolate, nuts and cookies or squares that are rich. I, on the other, hand prefer simpler cookies that are light and melt in your mouth.
Some of my favourite cookies are shortbread, lemon meltaways, and chewy ginger raisin cookies. Another classic cookie I love is the Mexican wedding cookie. Sometimes called pecan snowballs, these cookies are so light and crumbly that they just melt in your mouth.
This year, I wanted to change up this cookie a bit. I used pistachios instead of pecans and threw in some cardamom for a little bit of spice.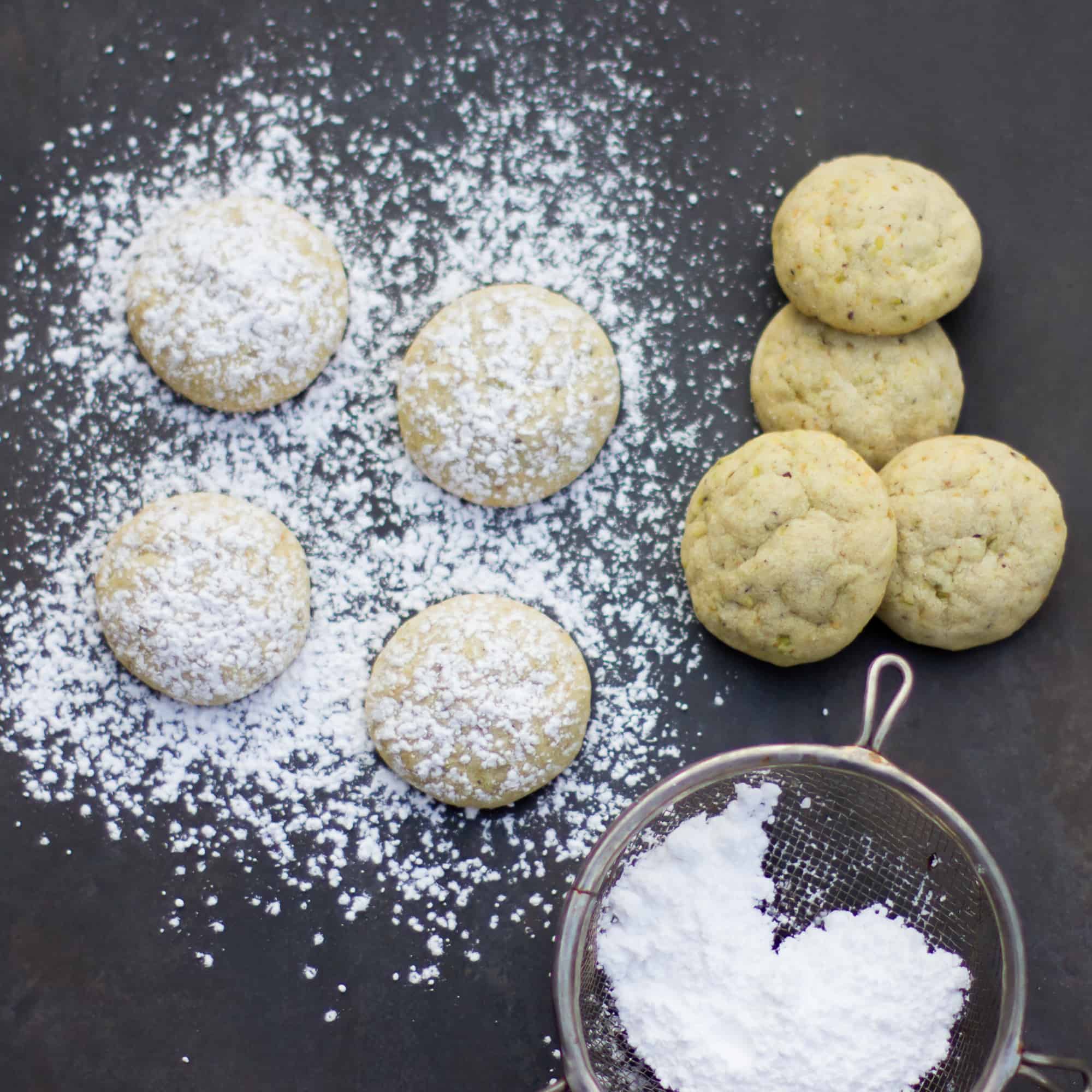 Once these cookies cool, sprinkle some powdered sugar on them and they look like little snowball cookies. Nutty, buttery with just a hint of spice these cookies go great with a cup of tea or coffee!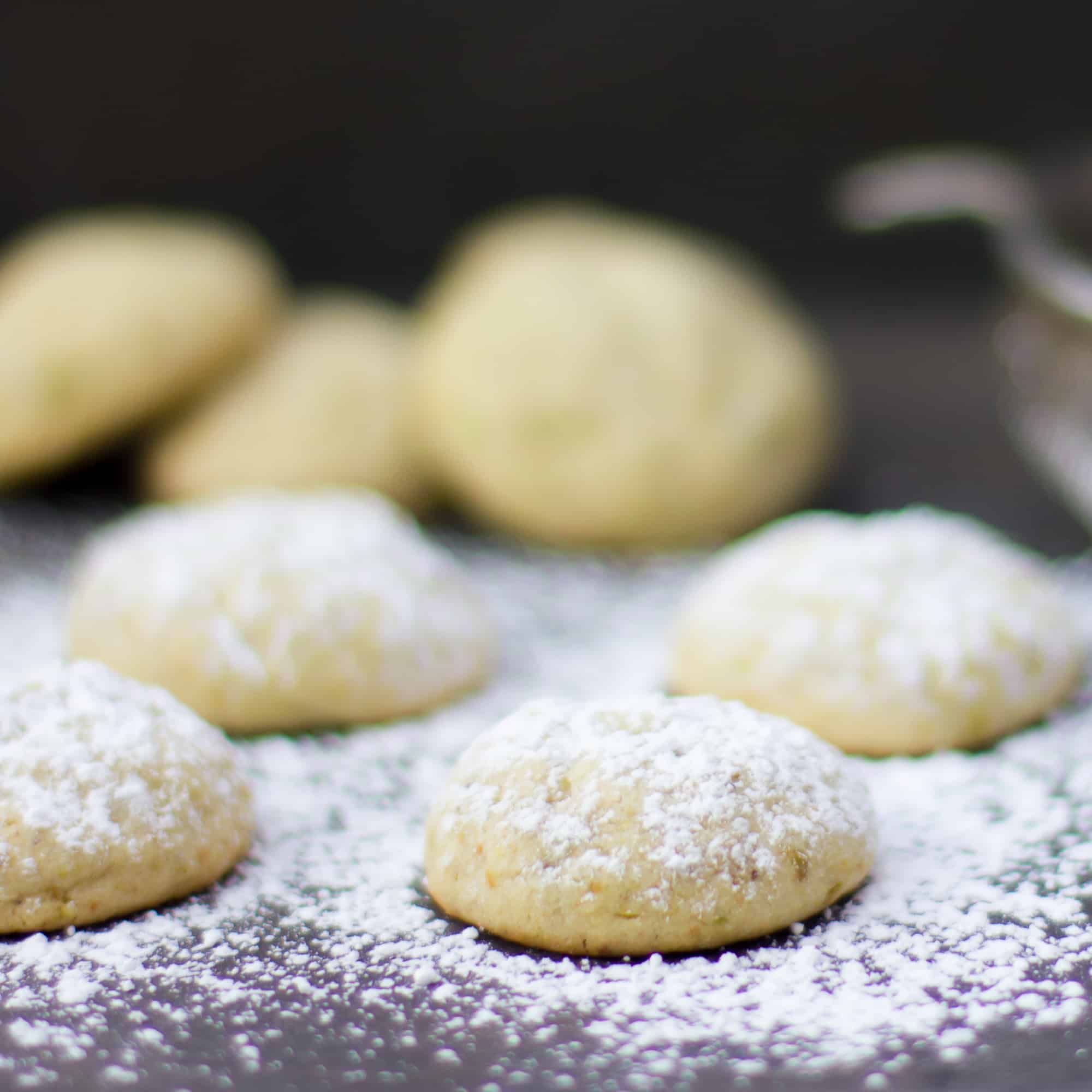 Cardamom Pistachio Meltaway Cookies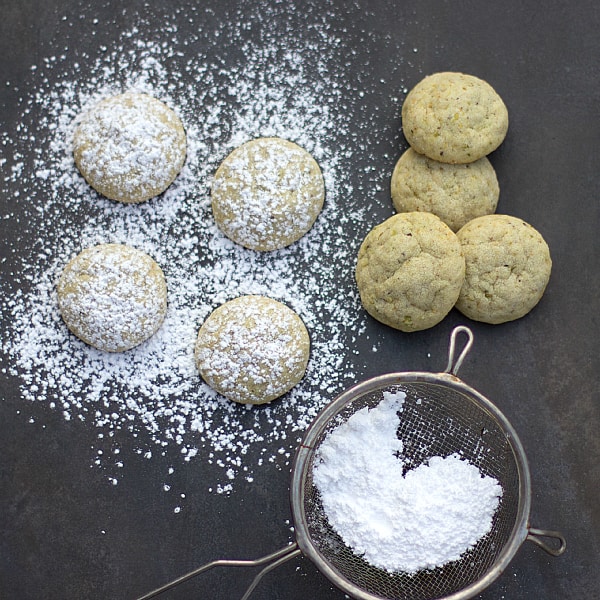 Print
Similar to Mexican wedding cookies, these are light, crumbly and melt in your mouth. The pistachios give the cookie a nutty flavour and a light green colour and the cardamom provides a mild spicy flavour.
Servings: 48 cookies
Ingredients
1 cup butter
3/4 cup castor sugar (superfine)
1 egg yolk
1 tbsp vanilla
3/4 tsp cardamom
1 cup pistachios
2 cups flour
1 cup powdered/icing sugar
Instructions
Grind the pistachios in a food processor until fine.

In an electric mixer cream together the butter and castor sugar until smooth and creamy. Mix in the egg yolk, vanilla and cardamom. Add the pistachios. Slowly beat in the flour until fully combined and the dough has an even consistency.

Roll the dough into 1 inch balls and place on a baking sheet lined with parchment paper.

Bake in a 350F oven for 10-12 minutes.

Remove from the oven and cool on a wire rack.

Dust with powdered sugar