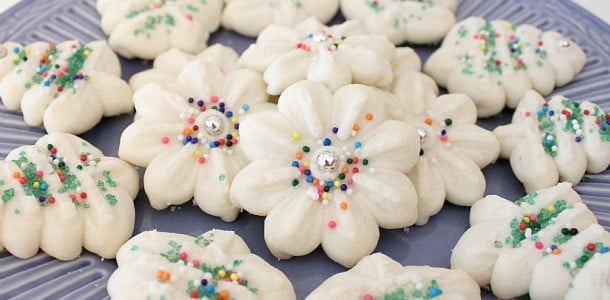 Of all the Christmas baking that I do, the overall most popular cookie is quite possibly the most basic. Shortbread is a classic cookie that has few ingredients but they come together to create melt in your mouth goodness. I usually have to make three batches of shortbread to get through the holiday season. I am personally as much to blame as anyone else because I could eat dozens of them without even blinking.
I want the shortbread cookie to crumble and melt in your mouth as you take a bite. For many years I had an excellent recipe that would require rolling the dough out and cutting it with cookie cutters. It was a great cookie and everyone enjoyed them.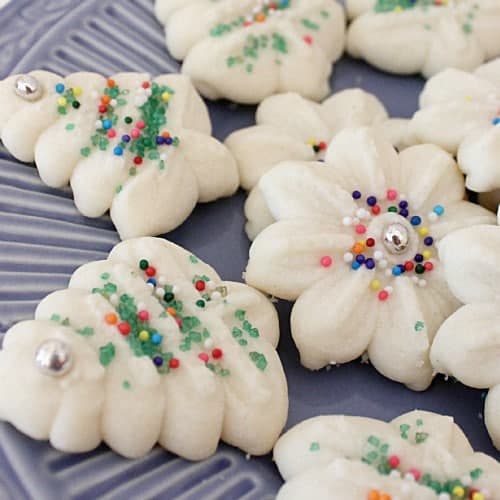 Last year, during the Christmas season, the ESL (English as a Second Language) class that I taught at took one class session to teach the students how to make cookies. I taught the students how to make the Chewy Ginger Raisin Cookies. Marilyn, another teacher, taught the students her family recipe for shortbread. Her recipe uses a cookie press and the cookies are similar to spritz cookies but are shortbread.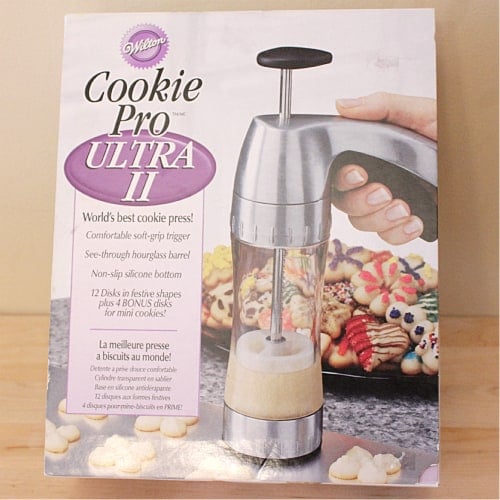 I was immediately convinced that this would replace my previous shortbread recipe. I immediately went out and purchased a cookie press and tried these shortbread. They are simple to make and taste divine!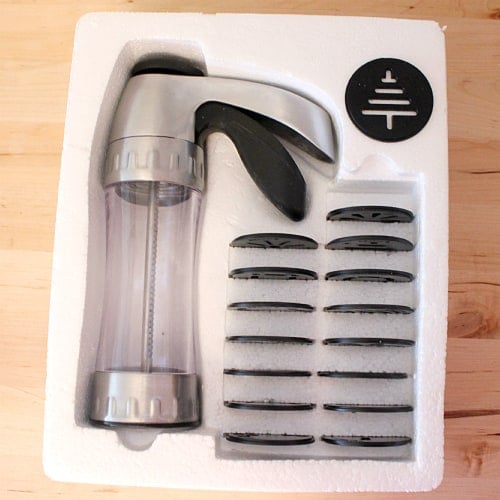 I love this cookie press! It comes with many stencils (Christmas tree, flower, wreath, pumpkin, heart and more)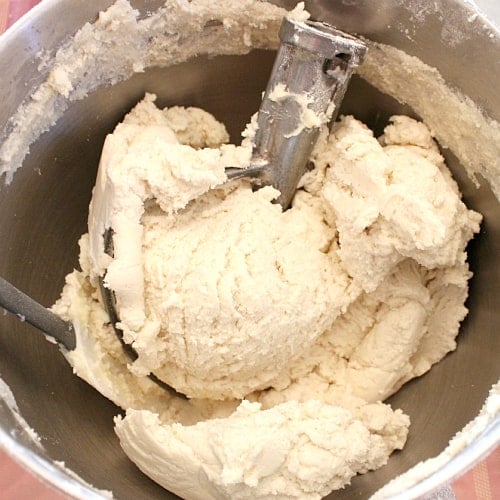 After making the dough, use a cookie press, following the manufactured directions to create little cookie shapes.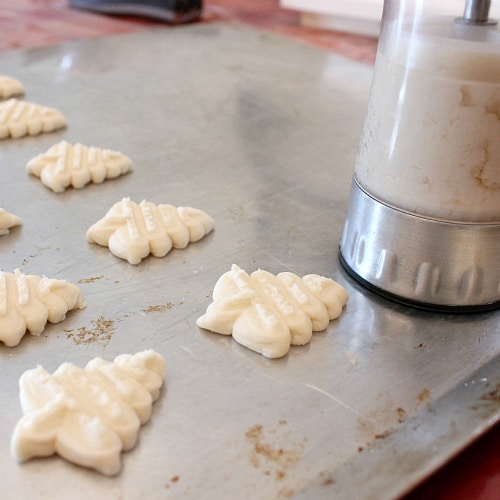 Normally I use parchment paper when baking, but these will not stick so it is necessary to use an ungreased cookie sheet.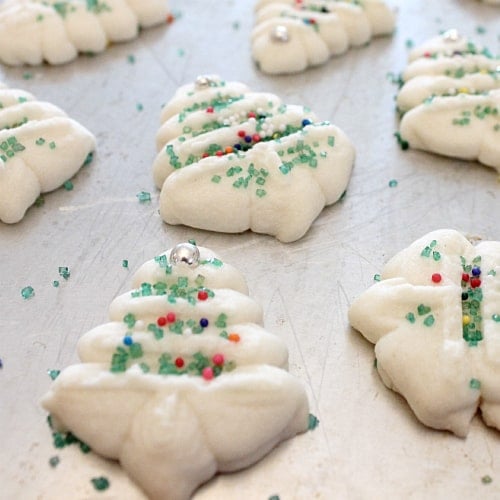 Use coloured sugar, sprinkles or hundred and thousands to decorate the cookies. Bake at 350F for 10-12 minutes. Once removing the cookie sheet from the oven, let the cookies rest on the sheet for no more than a minute.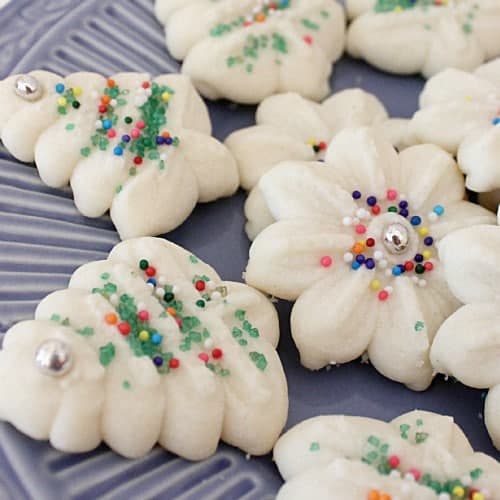 Carefully transfer them to a cooling tray or wire rack. If you keep the cookies on the cookie sheet for much longer than a minute they will get brittle and it will be difficult to remove them without breaking them.
Cookie Press Shortbread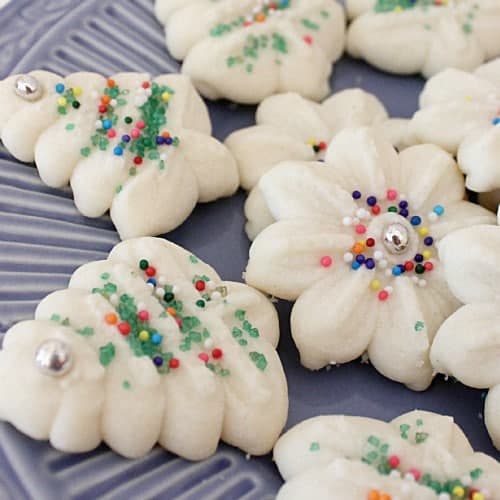 Print
A simple whipped shortbread recipe, made using a cookie press. Decorate them with sprinkles or coloured sugar. They are melt in your mouth delicious!
Servings: 50 cookies
Ingredients
1 pound butter , 1 brick
1 cup sugar , instant dissolving
1 cup rice flour
1 egg yolk
4 1/2 cups cake and pastry flour
Instructions
Cream together the butter and sugar until smooth.

Beat in the rice flour followed by the egg.

Beat in the 4 1/2 cups of cake and pastry flour one cup at a time. The dough should be smooth, moldable and not sticky.

Using a cookie press and the stencil of your choice, press the cookie dough on an ungreased cookie sheet. Decorate them with coloured sugar or hundreds and thousands (nonpareils)

Bake at 350F for 10-12 minutes. The bottoms should be just starting to brown. Do not let them brown too much.

Let the cookies rest on the sheet for about one minute. Carefully transfer them to a tray or wire rack to cool.
Nutrition
Per serving:
Calories: 134kcalCarbohydrates: 15gProtein: 2gFat: 8gSaturated Fat: 5gCholesterol: 23mgSodium: 65mgFiber: 1gSugar: 4g