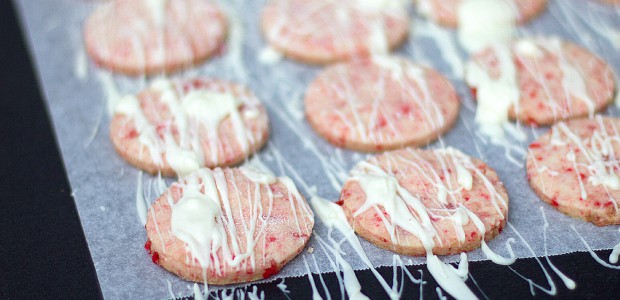 I cannot believe it has taken me all the way up to day 13 before I shared a sweet treats with some peppermint. Christmas is the season of peppermint and candy canes so it is only fitting to make a cookie with candy canes in it. I look for any excuse to make shortbread and I love mixing things in my shortbread dough, or topping my shortbread cookies with something. With that in mind I decided to crush up some candy canes and mix them in the shortbread. Then I just had to top the baked cookies with white chocolate drizzle. Drizzling melted chocolate is a lot of fun. I imagine I am an artist, painting some abstract work of art. I dip my spatula in the melted chocolate and splatter it all over the cookie. FUN!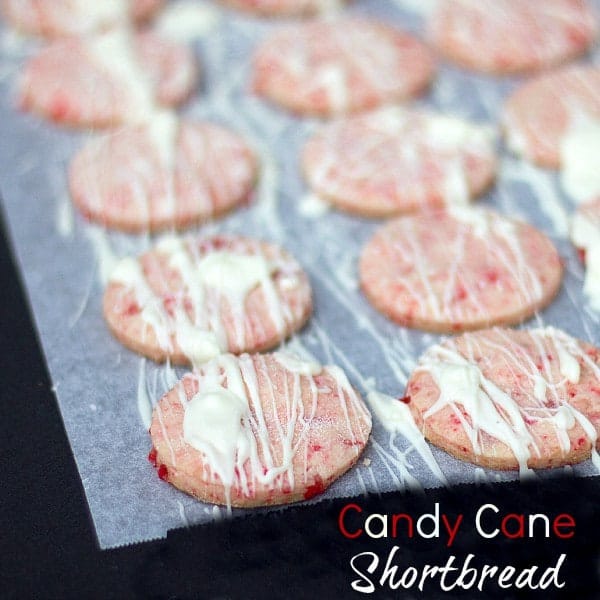 Candy Cane Shortbread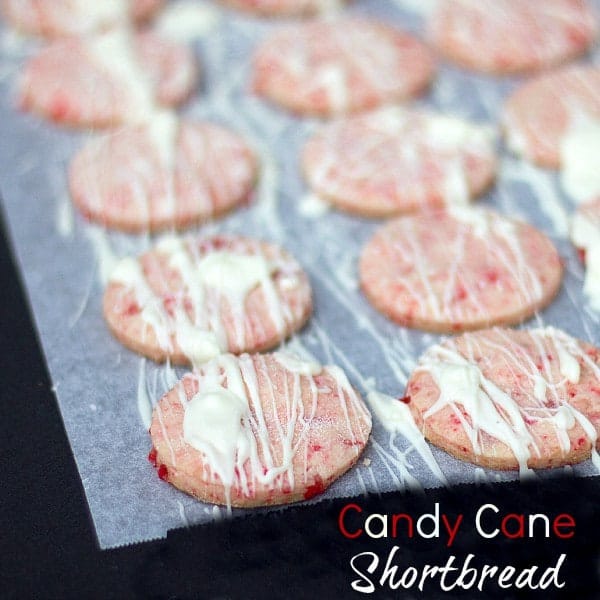 Print
Servings: 36
Ingredients
8 candy canes , crushed
1 cup unsalted butter , softened
1/2 cup white sugar
1/2 tsp salt
2 1/4 cups flour
1 tbsp white sugar
1/2 cup white chocolate chips or candy melts
2 tbsp vegetable shortening
Instructions
Using an electric mixer, cream together the butter and sugar.

Beat in the salt and flour until it is well combined and has an even consistency.

Mix in the crushed candy canes.

Roll the dough out on a floured surface to a 1/4 - 1/2 inch thickness. Cut cookies with 2 inch round cookie cutters.

Place on a baking sheet lined with parchment paper. Sprinkle with the 1 tbsp of sugar. Bake in a 325F oven for 12-15 minutes. The edges should just start getting brown.

Remove from the oven and place on a wire rack. Cool completely.

Melt the white chocolate and shortening. Drizzle on the cookies.

Store in an airtight container for 2 weeks or in the freezer for up to 3 months.