Candy Cane Crinkle Cookies
Delicious chewy cookies with the minty flavour of candy canes. Perfect cookie for the Christmas holiday season!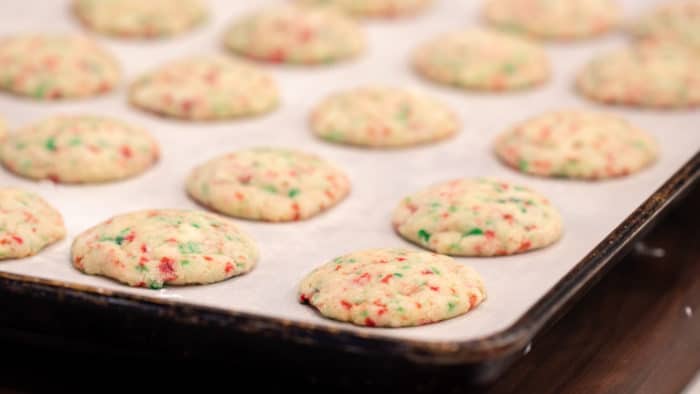 I am in full on Christmas holiday baking right now. My fridge is full of butter, and the baking pantry has lots of chocolate chips, nuts and much more, ready to make cookies, squares, tarts and so much more. Today's cookie is a new favourite. These candy cane crinkle cookies are so good. I made them last year for the first time, and they were so popular, that I had to make sure to bake them again this year.
Candy canes are always popular during Christmas season, and it only makes sense to bake a cookie highlighting that peppermint flavour in these sweet holiday treats.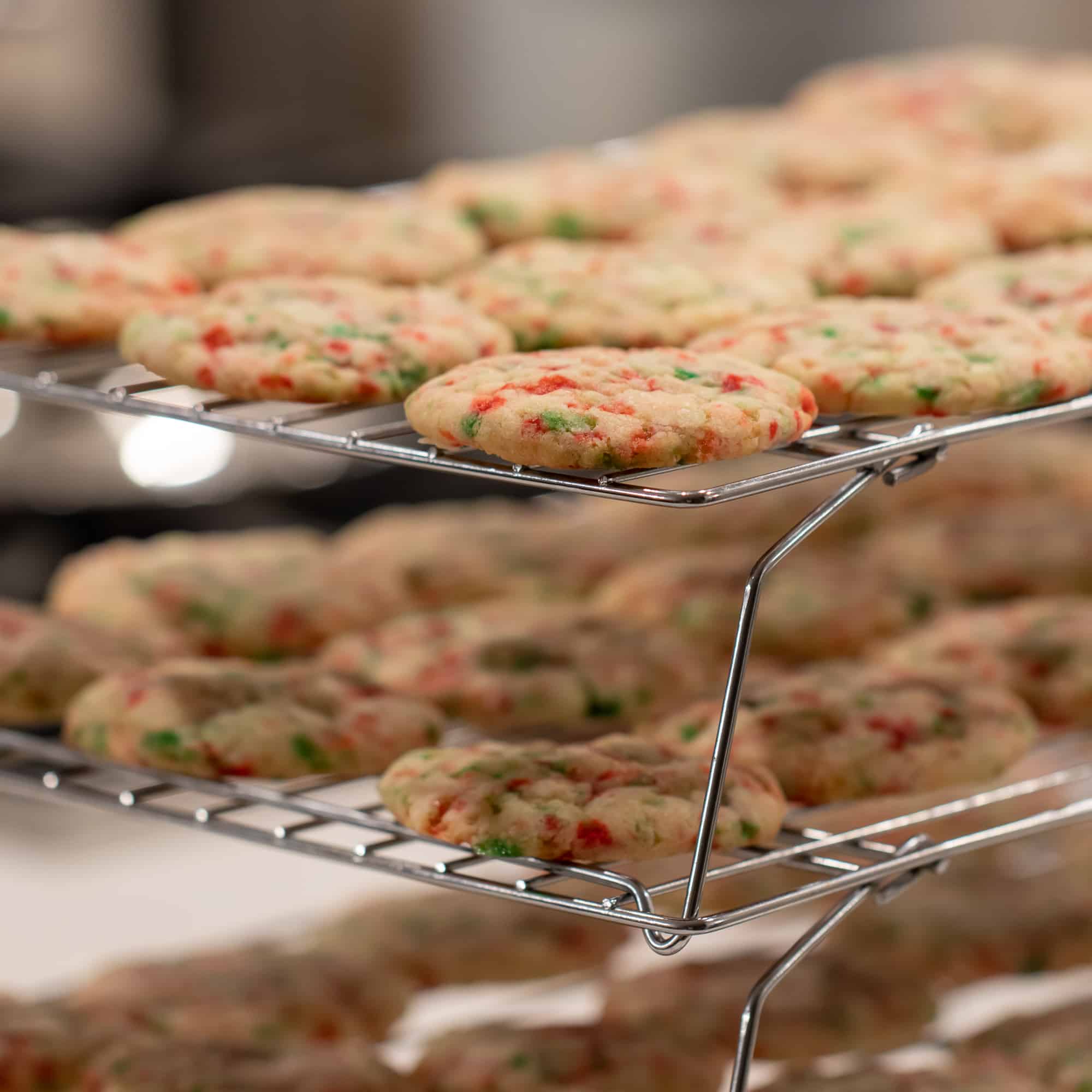 I bake lots of cookies for Christmas and try to have kinds with different types of flavours and colours. A nice variation always looks so nice on a platter.
Here are some other Christmas cookie recipes that go great alongside these Candy Cane Crinkle Cookies!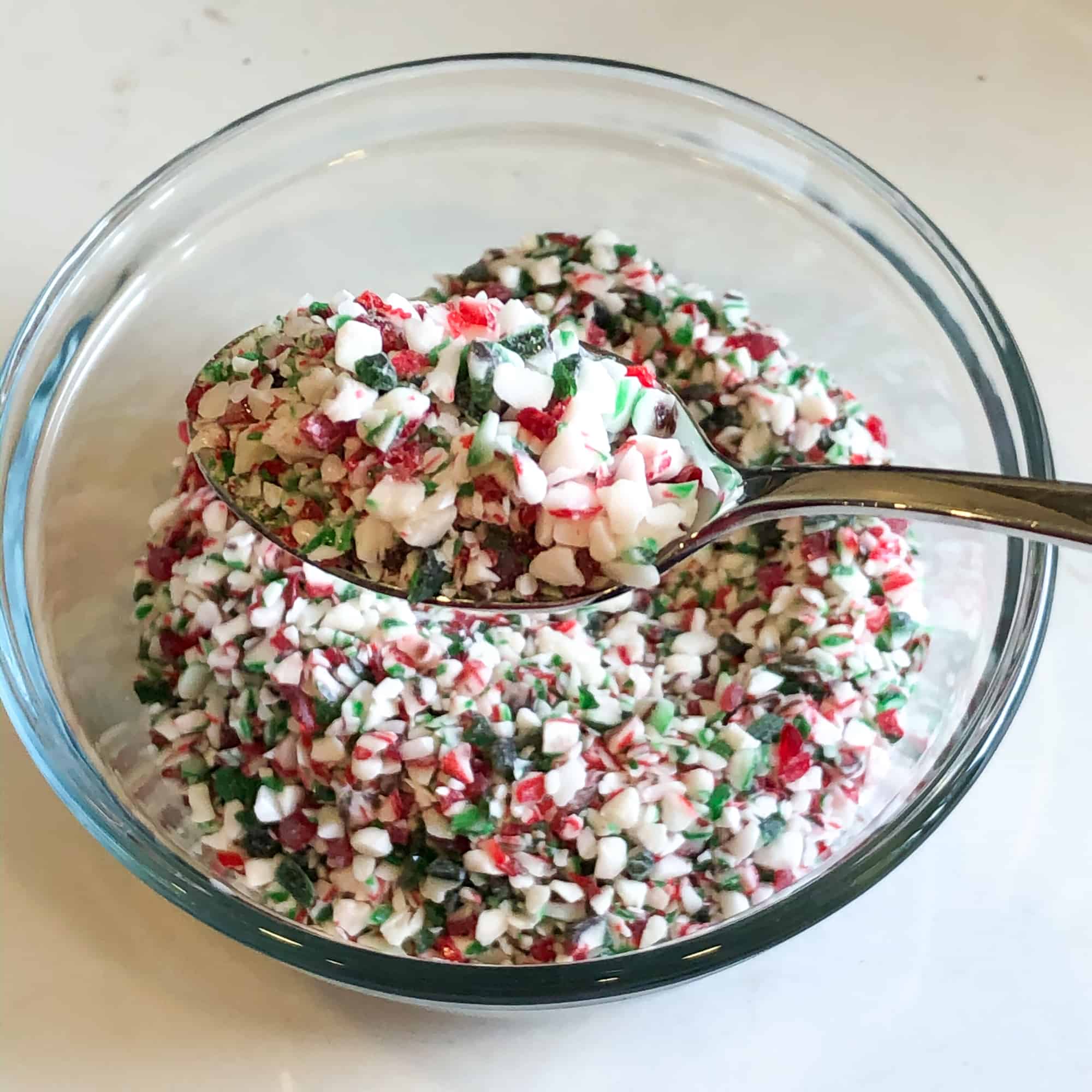 You can either buy whole candy canes and crush them yourself, or you can buy some already pre-crushed. My local bulk food store sells crushed candy canes that are ideal for these cookies. I love buying these, cause I can get exactly the amount that I need for baking.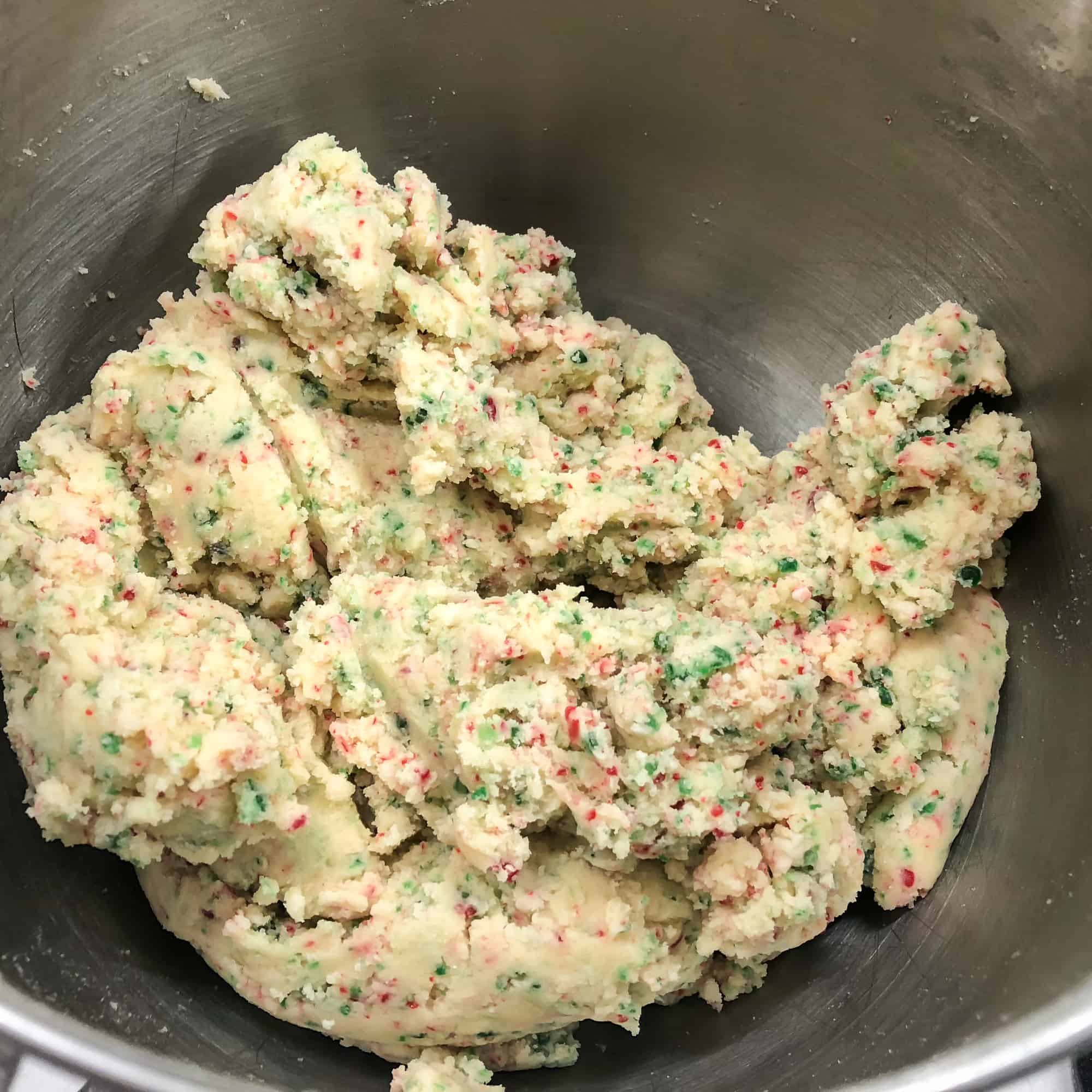 Beat the cookie dough using an electric mixer. While I use a stand mixer, a hand mixer with a large bowl will work just fine as well. I like to mix the wet ingredients first. Cream the butter, sugar and eggs until smooth and well combined. Slowly beat in the dry ingredients followed by the crushed candy canes. Don't over mix the dough once the candy canes are added. You are just looking for the candy canes are thoroughly mixed throughout the dough.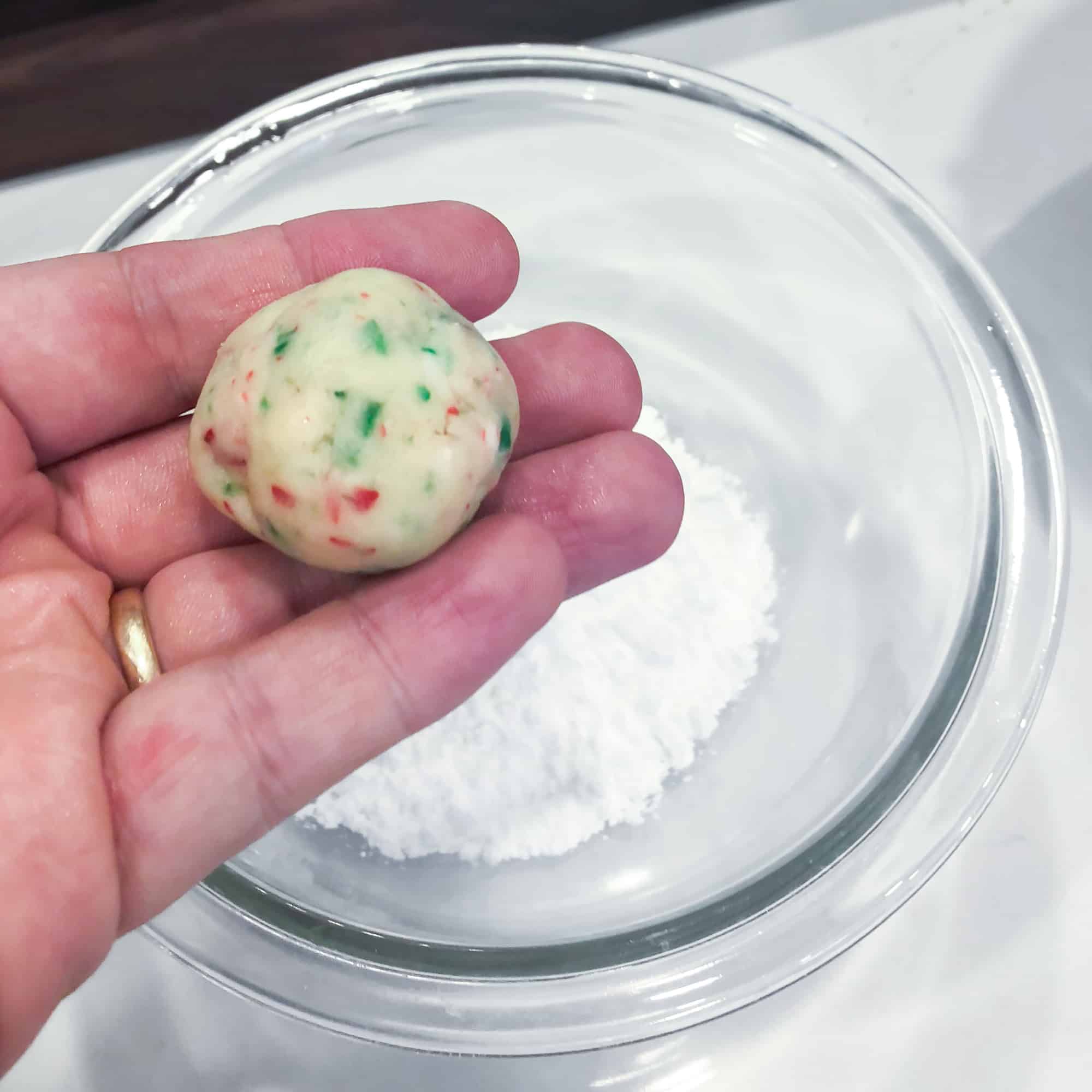 Roll some cookie dough in your hand into a 1 inch ball. Then toss it in a bowl of icing sugar so the cookie dough ball is lightly coated in the icing sugar.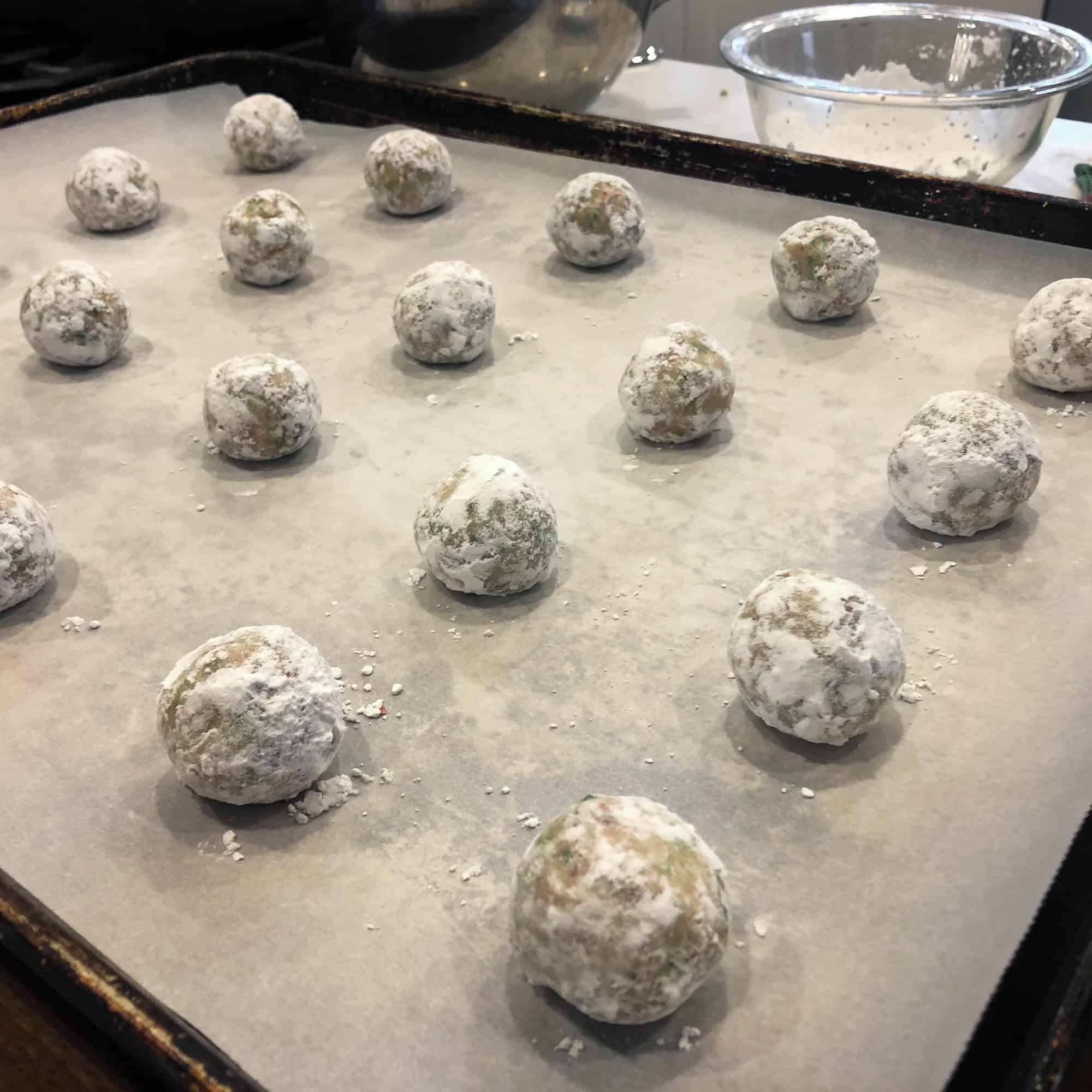 Place the cookie dough balls on a baking sheet lined with parchment paper. Bake in a 375F oven for 8-10 minutes. Take out of the oven and transfer the cookies to a cooling rack. Let them cool completely on the rack before transferring to a storage container.
These cookies are so tasty and totally have the taste of Christmas. They truly have the flavour of a candy cane in this chewy, buttery cookie.
Candy Cane Crinkle Cookies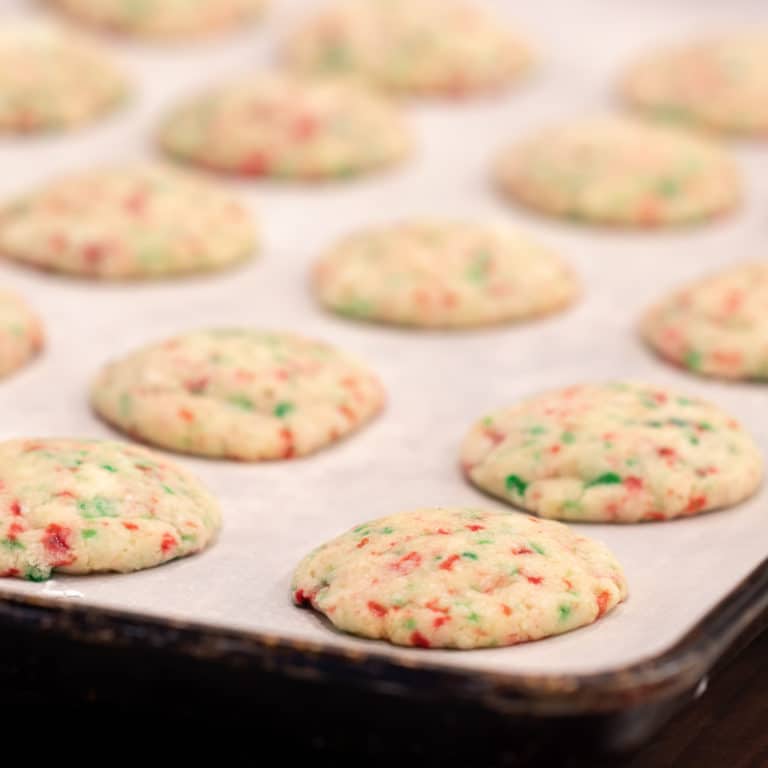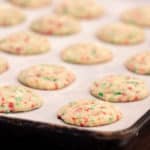 Print
Perfect cookies for Christmas baking. They are chewy and buttery with lots of peppermint flavour from the crushed candy canes. Great for parties and gifts.
Servings: 24 cookies
Ingredients
1 cup butter , softened
3/4 cup sugar
1 egg
2 cups flour
1/2 tsp baking powder
1/4 tsp salt
3/4 cup crushed candy canes
1/2 cup icing sugar
Instructions
With an electric mixer, cream the butter, 3/4 cup sugar and egg, until light and fluffy. Mix in the flour, baking powder and salt.

Slowly add in the crushed candy canes and mix on slow until combined.

Place icing sugar in a shallow bowl.

Roll the dough into 1 inch balls and place in the bowl with icing sugar. Roll it around so it is lightly coated in the icing sugar all over.

Place the balls 2 inches apart on a cookie sheet lined with parchment paper.

Bake in a 375F oven for 8-10 minutes. Cool on a wire rack.
Nutrition
Per serving:
Calories: 170kcalCarbohydrates: 24gProtein: 1gFat: 8gSaturated Fat: 5gCholesterol: 27mgSodium: 95mgFiber: 1gSugar: 14g