Chai Spiced Snickerdoodles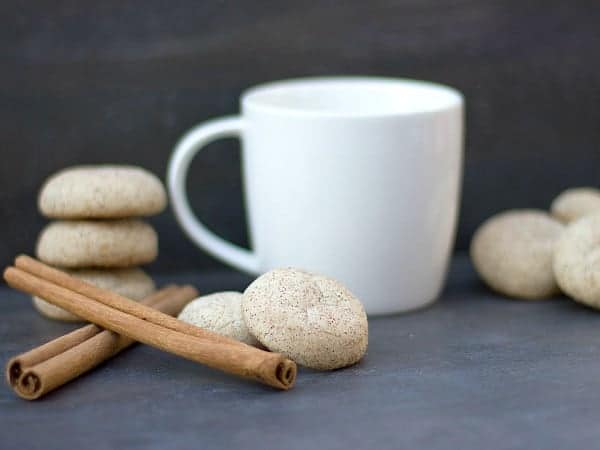 Over the past couple months I have come to really enjoy drinking chai tea. I am a coffee drinker and have never enjoyed tea, so I was reluctant to try chai. One day, when I was in line at Starbucks, I decided to order a chai latte. Wow, was it amazing. I just loved the mix of spices. It tasted nothing like herbal tea, and that was a huge plus for me. Since then, I have made chai concentrate in a slow cooker so that I can have chai tea at home anytime.
We love snickerdoodles in our house, and last year I made egg nog snickerdoodles. Knowing that I wanted to make a batch of snickerdoodles again this year for the 24 Days of Christmas Baking, I thought of a way to mix it up a bit. Since I am in the chai frame of mind lately, I figured that changing the typical cinnamon spice to a chai spice blend would work good. Boy, was I right. The chai spices work so well in this cookie. It is mild but has a wonderful subtle flavour of spices.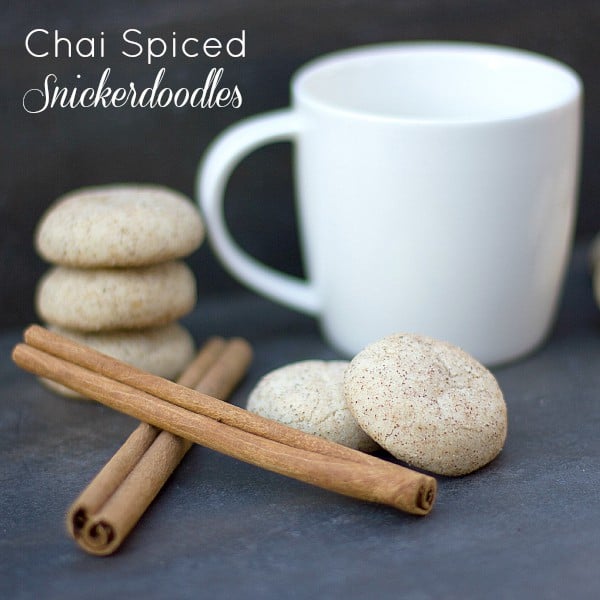 These cookies are a snap to make. You can throw together a batch of these and get them in the oven in a matter of minutes. Seriously! Also, I just love cookies that you roll in a ball and then toss in sugar. They come out of the oven so perfect. Snickerdoodles are sweet and crunchy on the outside but have a soft, chewy inside. They go great with a cup of tea or coffee. Or a cup of chai!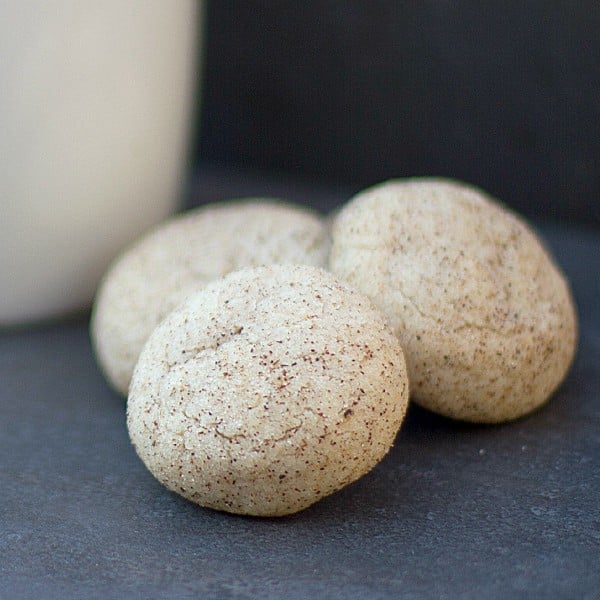 Chai Spiced Snickerdoodles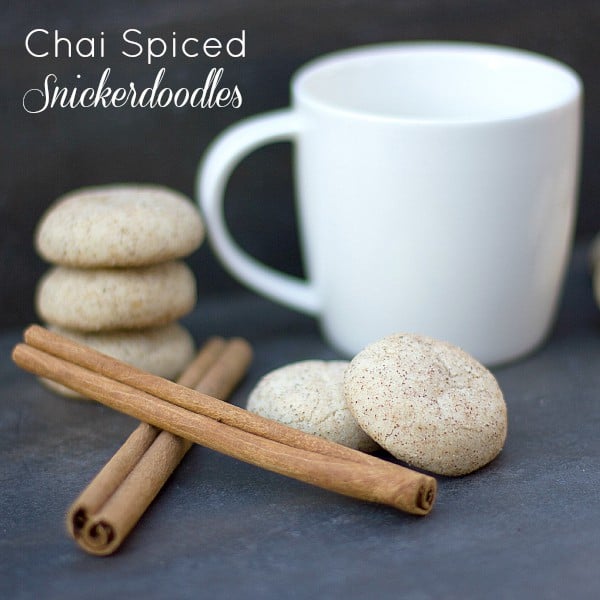 Print
All the flavour of chai tea in a bite size cookie. Sweet and crispy on the outside and chewy on the inside. Spice mixture made of cinnamon, ginger, cardamom and cloves.
Servings: 36 cookies
Ingredients
1/2 cup butter , softened
1 cup sugar
1/4 tsp baking soda
1/4 tsp cream of tartar
1 egg
1 1/2 cups all purpose flour
1 1/2 tsp cinnamon
1/2 tsp cardamom
1/2 tsp ground ginger
1/4 tsp ground cloves
2 tbsp sugar
Instructions
In a small bowl mix together the cinnamon, cardamom, ginger and cloves. In another small bowl add the 2 tbsp of sugar and 1 tsp of the chai spice mixture.

In a medium bowl, beat the butter, sugar, remaining chai spice mixture, baking soda, cream of tartar and egg until smooth and creamy. Beat in the flour until well combined.

Roll the dough into 1 inch balls and toss the balls in the chai spiced sugar mixture until the entire ball is coated in sugar and nutmeg.

Place the balls 2 inches apart on a cookie sheet lined with parchment paper.

Bake at 375F for 10-12 minutes. Cool on a wire rack.