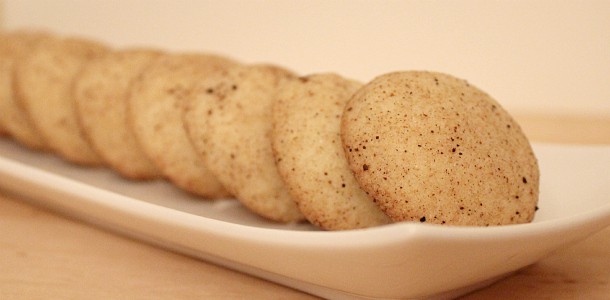 I cannot believe that we are already 1/3 done the series of 24 Days of Christmas Baking. I have received so many messages, comments and emails about the series. Thanks to all of you stopping by to see the recipes. I hope that it gets you excited about Christmas and gives you some ideas for baking this year!
Ever since I have done annual Christmas baking snickerdoodles have always been on my 'to make' list. A simple cookie, snickerdoodles are light and tender with no bold flavour but taste wonderful and go great with coffee or tea. There is speculation regarding the history of the cookie and the origin of the name. It is likely that the cookie originated in the late 1800′s in New England. The cookie may come from Dutch or German descent where the word snickerdoodle is a corruption of a German word for snail (source wikipedia and joy of baking).
Regardless of the origin, snickerdoodles have been popular ever since. Typically this cookie is made with baking soda and cream of tartar to create a cracked look on the top of the cookie. I used baking powder this time. It puffed the cookie up a bit more, loses the cracked top but doesn't change the taste in the slightest. To use baking soda and cream of tartar, simply substitute the baking powder with 2 teaspoons of cream of tartar and 1 teaspoon of baking soda.
Today's snickerdoodle is a slight modification from the classic version. A popular drink over the Christmas holiday season is eggnog and the flavour of eggnog is infused into the snickerdoodle. The flavour of this cookie is not changed dramatically but subtly with nutmeg replacing the cinnamon and rum extract replacing vanilla. This cookie is an adaptation from Taste of Home Best Loved Cookies Magazine (2010).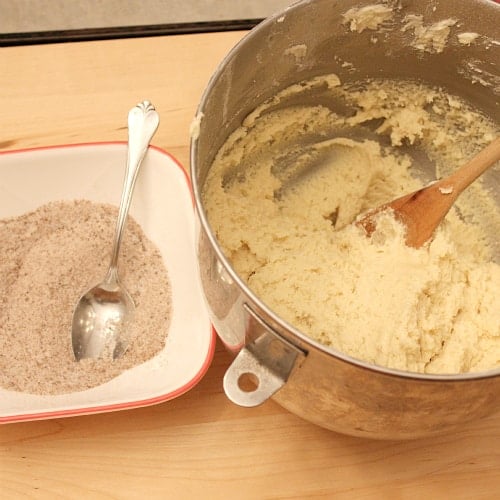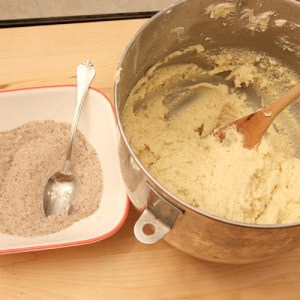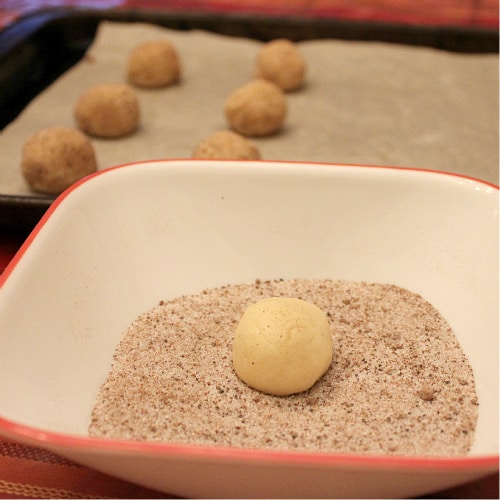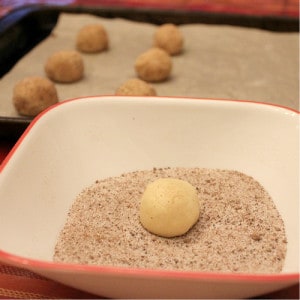 Roll the dough in 1 inch balls and then toss them in a mixture of sugar and nutmeg.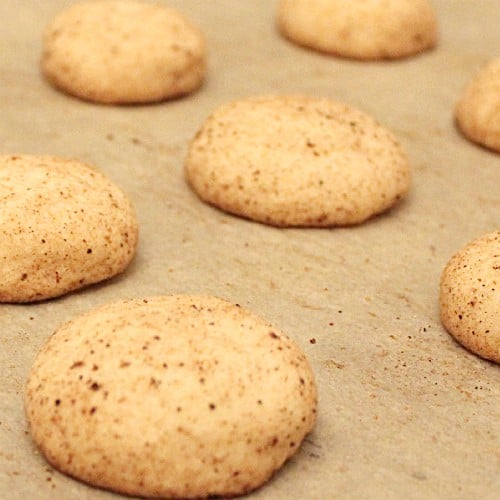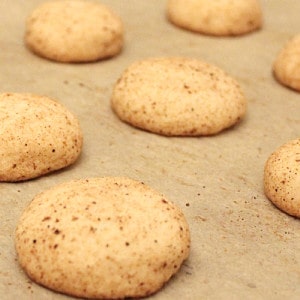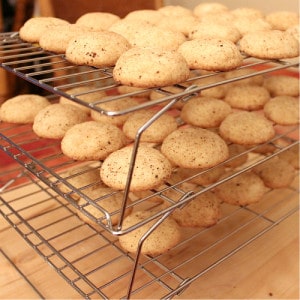 Place cookies on a cookie sheet, lined with parchment paper and bake in a 400F oven for 10 minutes. Cool on a wire rack.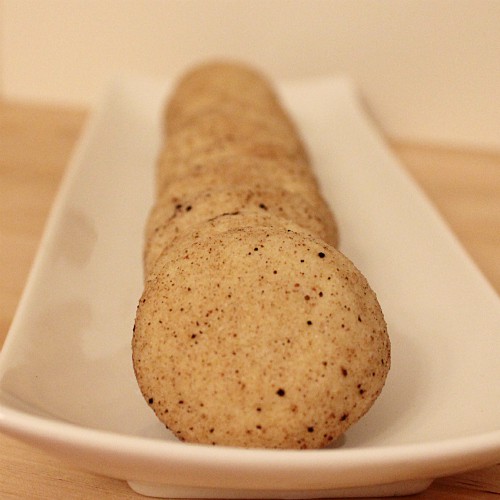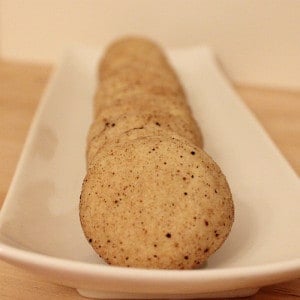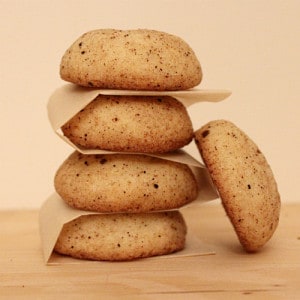 Eggnog Snickerdoodles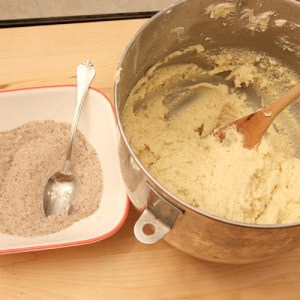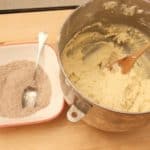 Print
Servings: 60
Ingredients
1 cup butter , softened
1 1/2 cup sugar
2 eggs
1/2 - 3/4 tsp rum extract
2 3/4 cup flour
2 tsp baking powder
1/4 tsp salt
1/4 cup sugar
2 tsp nutmeg
Instructions
In a large bowl, cream the butter and 1 1/2 cups sugar, eggs and rum extract until light and fluffy.

Sift together the flour, baking powder and salt and gradually mix it into the creamed ingredients until fully combined and smooth.

In a small bowl mix together the remaining sugar and nutmeg. Roll the dough into 1 inch balls and toss the balls in the sugar mixture until the entire ball is coated in sugar and nutmeg.

Place the balls 2 inches apart on a cookie sheet lined with parchment paper.

Bake at 400F for 10 minutes. Cool on a wire rack.