Triple Chip Oatmeal Cookies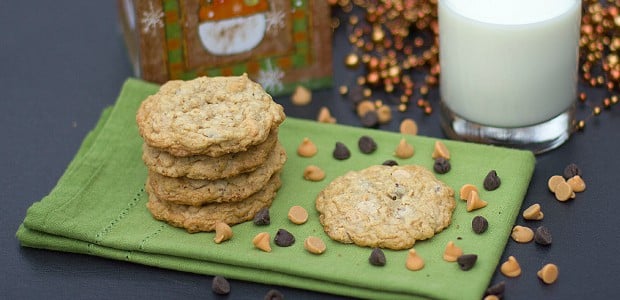 I love oatmeal cookies. A good oatmeal cookie needs to be crunchy and crispy on the outside while chewy in the middle. Achieving that balance requires the perfect amount of each ingredient, the right size dollop of cookie dough and a precise cooking time. Baking oatmeal cookies too short will make the too gooey in the middle, while baking them too long will make them as hard as a rock.
There are so many possible things to stir in the cookie dough including raisins, nuts and chocolate chips. As I am nearing the end of my Christmas baking, I have a handful of leftover chips. There was not enough of each kind so I decided to throw them all in. Am I ever glad I did as this cookie turned out amazing!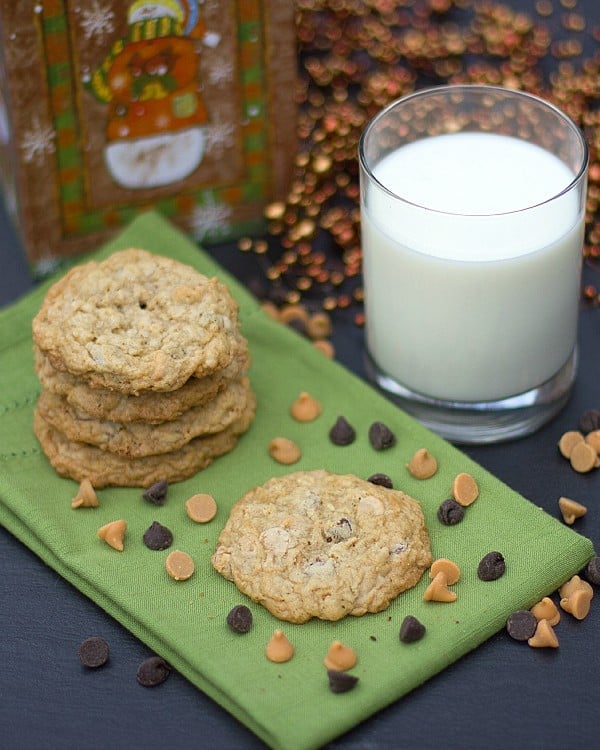 This cookie is the perfect choice to set out on Christmas Eve. Santa is known to love a good oatmeal cookie and this one goes very well with a big glass of milk.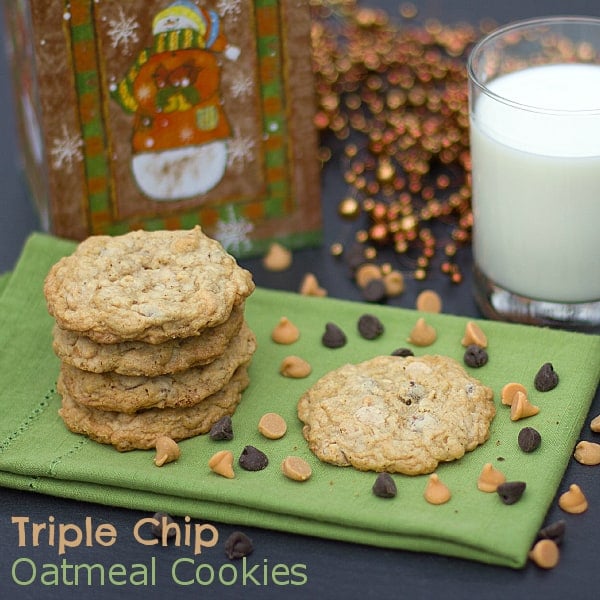 Each bite is an adventure for the taste buds. Sometimes you taste chocolate; other times it is butterscotch and then there are even other times that you can taste the peanut butter.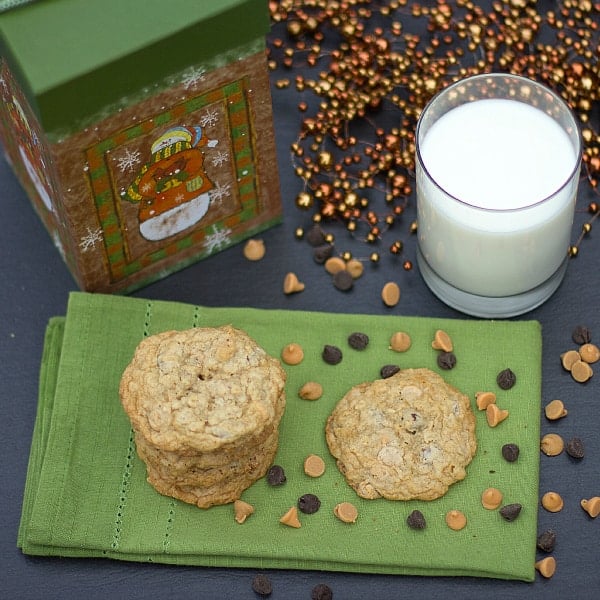 Triple Chip Oatmeal Cookies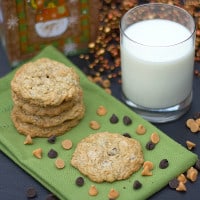 Print
Servings: 24
Ingredients
1/2 cup butter , softened
1/3 cup sugar
1/3 cup brown sugar
1 egg
1 tsp vanilla
3/4 cup flour
1 cup rolled oats
1/2 tsp baking soda
1/2 cup semi-sweet chocolate chips
1/2 cup butterscotch chips
1/2 cup peanut butter chips
Instructions
Using an electric mixer, cream together the butter, sugar, brown sugar, egg and vanilla until smooth and creamy.

Beat in the flour, oats and baking soda until combined.

Stir in the three types of chips.

Drop the dough by heaping teaspoons, 2 inches apart, onto a cookie sheet lined with parchment paper. Bake in a 375 oven for 10 minutes.