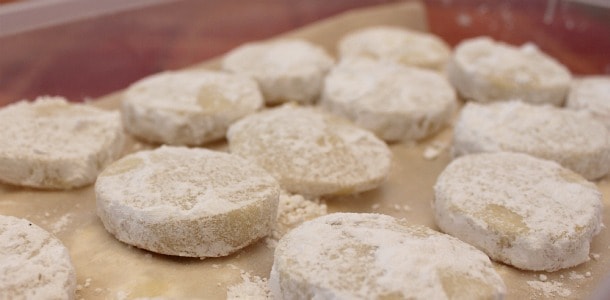 Halloween is over and November has arrived. In stores all over there is a transition from fall decorations to ones that are focused on a baby born in a manger, a decorated evergreen, the holly and the ivy and a fat guy in a red suit. Many people say that it is too soon to start thinking of Christmas; too early to hear those classic Christmas songs. But I think that stores know what they are doing. Lot's of people like to get a head start on the shopping and welcome in the festive season.
One of my traditions during the Christmas season is baking cookies and squares. Typically I make anywhere from 20-30 different kinds. The ones that I make must be able to be frozen. Throughout November and early December I bake, bake, bake and get it all done. Then, when we have a family Christmas gathering, a work party, or a visit with friends I can go to the freezer and put together a platter of sweets. We also make a big platter for our kids teachers and leave it in the staff room. One thing the kids enjoy doing is putting together a gift box of the cookies to hand out to our neighbours closer to Christmas day. Christmas is such a hectic time of year, I love getting the baking done early so I can relax and enjoy the season of our Saviour's birth.
So, for the next 24 days I will be sharing some of the cookies and squares I bake each year. Today is day #1 and the first cookie I made are lemon meltaways. They are a shortbread type cookie with lemon zest (can I tell you how much I love lemon zest? Every time I zest a lemon it makes me smile!), dredged in icing sugar.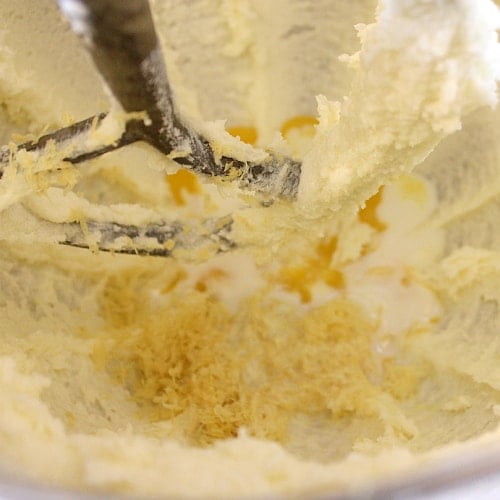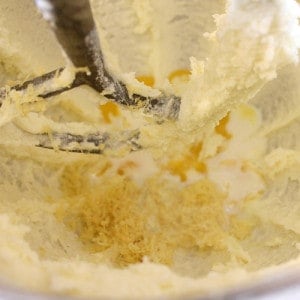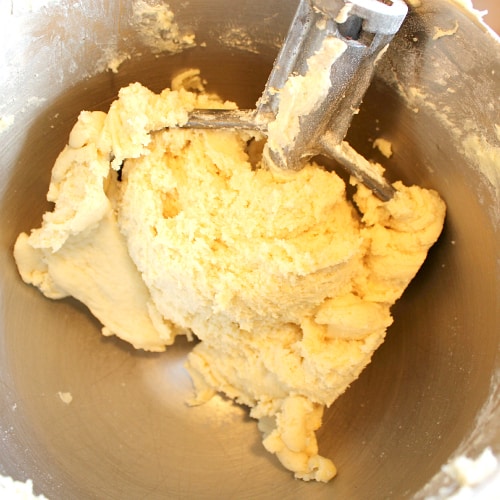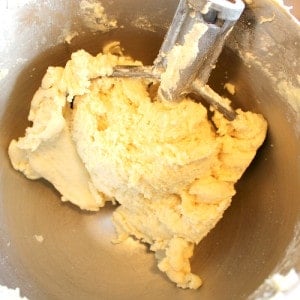 Cream the butter and the sugar, then add the egg yolk, lemon zest, milk and vanilla. Beat until well combined. Slowly add the flour and beat until it comes away from the bowl.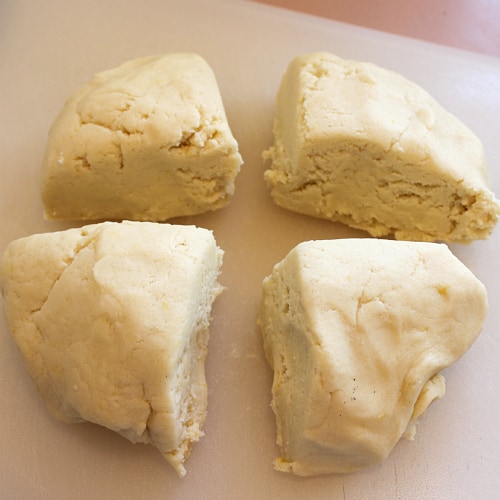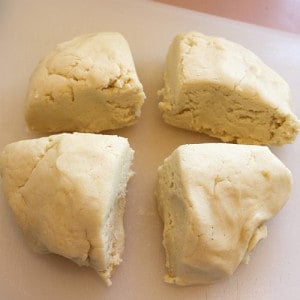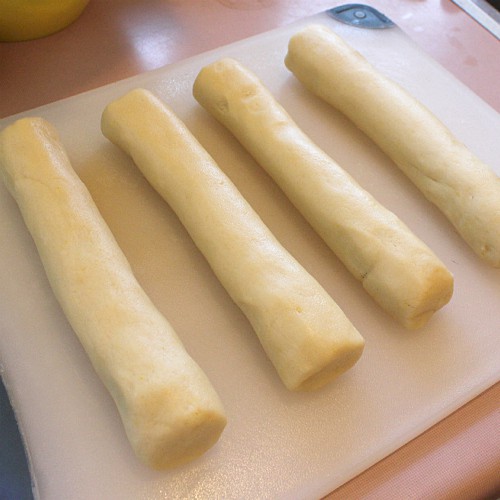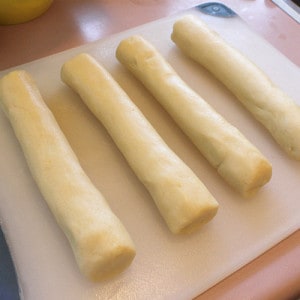 Divide the dough in half (I doubled the recipe so I quartered the dough). Roll into 9 inch logs and place in the fridge for 4 hours or more.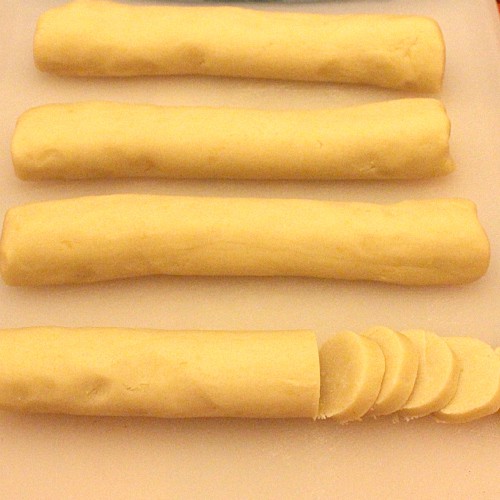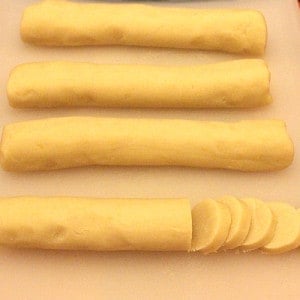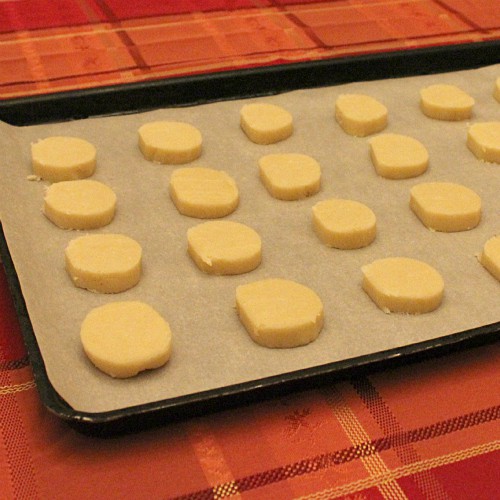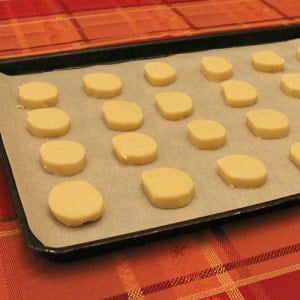 Cut into 1/2 inch slices lay on a cookie sheet lined with parchment paper and bake in a 375F oven for 7-9 minutes. Do not over bake.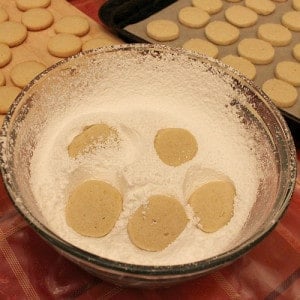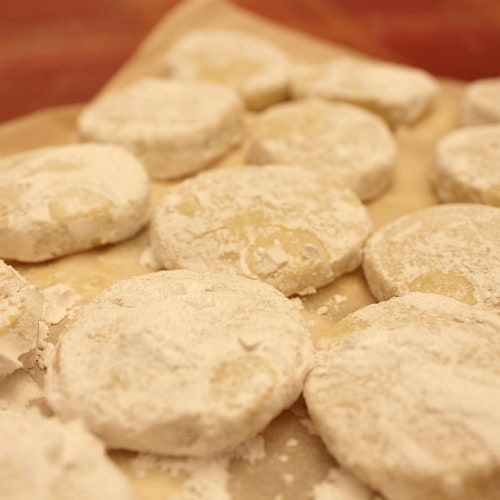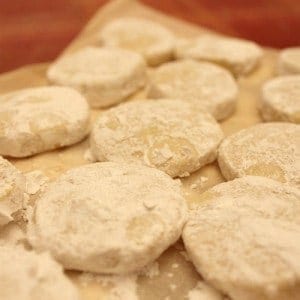 Dredge in icing sugar.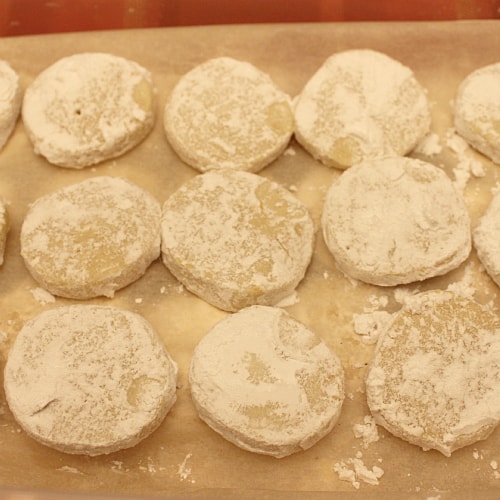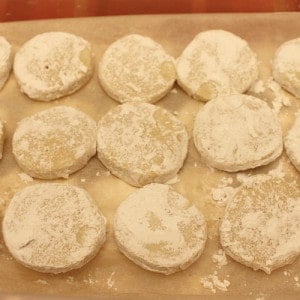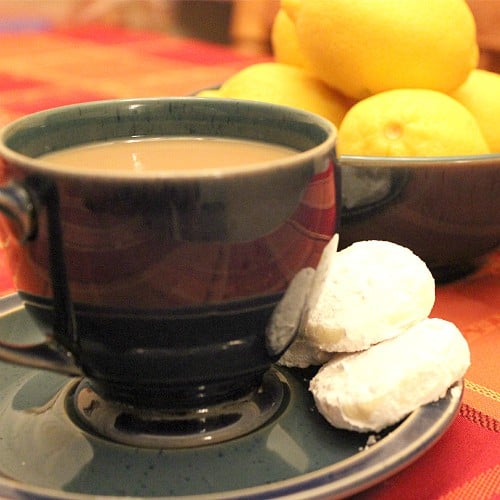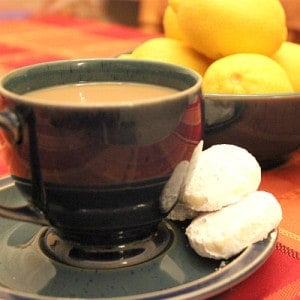 Lemon Meltaways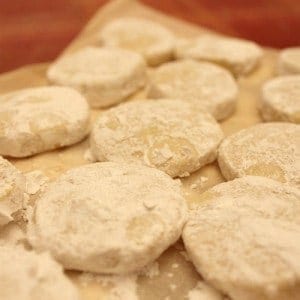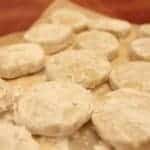 Print
Servings: 36
Ingredients
1/2 cup butter , softened
1/2 cup granulated sugar
1/8 teaspoon baking soda
1 egg yolk
1 tablespoon milk
2 teaspoons lemon zest
1/2 teaspoon vanilla
1 1/2 cups flour
1 cup sifted icing sugar
Instructions
In medium mixing bowl beat butter with electric mixer on medium to high for 30 seconds.

Add granulated sugar and baking soda and beat until combined.

Beat in egg yolk, milk, lemon peel, and vanilla until combined.

Beat in as much of flour as you can with electric mixer, then if needed, using wooden spoon, stir in any remaining flour.

Divide dough in half.

Shape each half into 9 inch long roll.

Wrap both "logs" in plastic wrap.

Chill in refrigerator for 4 or more hours (up to 24).

Using a sharp knife (or string/dental floss) cut dough into 1/2 inch slices.

Place slices 1 inch apart on a cookie sheet lined with parchement paper.

Bake at 375°F for 7-9 minutes or until edges are firm and bottom is light brown.

Place icing sugar in a bowl or plastic bag. While still warm transfer several cookies at a time to the bowl or bag and toss them gently until coated.

Transfer to wire rack to cool completely. When completely cool, shake cookies in powdered sugar one more time. If freezing the cookies, do the 2nd coat of icing sugar when taking them out of the freezer to eat.