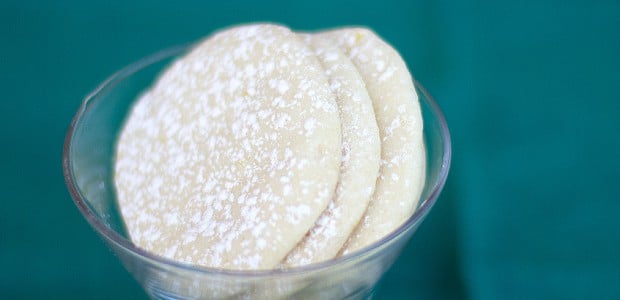 Today is the final day of the 24 Days of Christmas Baking. I now have a freezer full of baked goodies. Later today we are going to fill a bunch of Christmas tins with the cookies and squares and then we will deliver them to our neighbours. We have done this ever since we have moved here, five years ago. It has been a great opportunity to connect with people on our street and wish them a Merry Christmas.
For the final cookie, I made these lemon thins. They are light, delicate and crispy with a wonderful sweet taste of lemon. Perfect with a cup of tea or coffee, these cookies quickly became one of my favourite cookies of the year. I have many treats that are rich and decadent, so it is nice to have one that is as light as this one.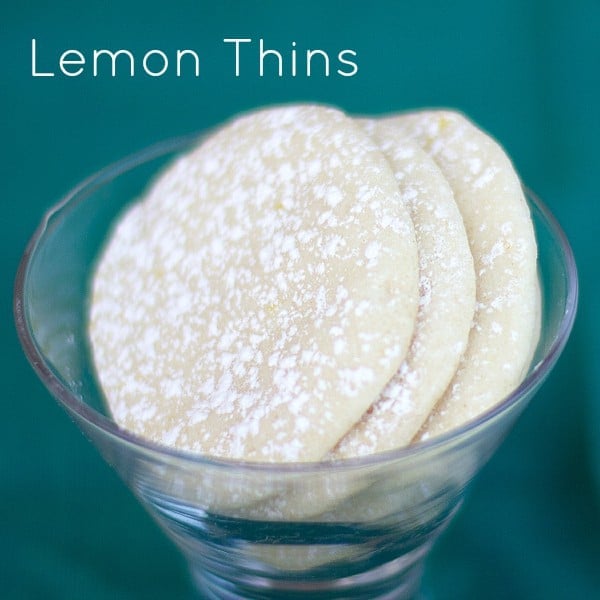 Lemon Thins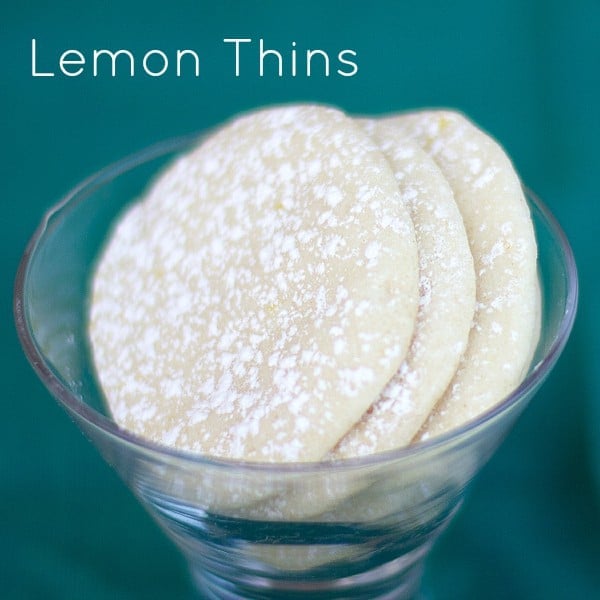 Print
Servings: 50
Ingredients
1/3 cup butter , softened
1/3 cup vegetable shortening
1 cup sugar
2 1/2 tbsp lemon juice
2 tsp lemon zest
1/2 tsp vanilla
1 1/2 tsp baking powder
1/2 tsp baking soda
1 1/2 cups flour
1/3 cup icing sugar , for dusting
Instructions
Using an electric mixer, cream together the butter, shortening and sugar. Mix in the lemon juice, lemon zest and vanilla.

In a separate bowl, whisk together the baking power and baking soda with the flour. Slowly beat in the dry ingredients with the wet mixture, The dough should be evenly combined and come away from the sides of the bowl.

Roll the dough into a 12 inch log, wrap it with plastic wrap and place in the fridge a minimum of 2 hours.

After the 2 hours of chilling, the log should be firm and ready to be sliced. Slice into 1/4 inch cookies and place on a cookie sheet lined with parchment paper.

Bake in a 350F oven for 8-10 minutes. Cool on a wire rack.

Dust the tops of the cookies with icing sugar before serving.