Kalbi – Korean BBQ Short Ribs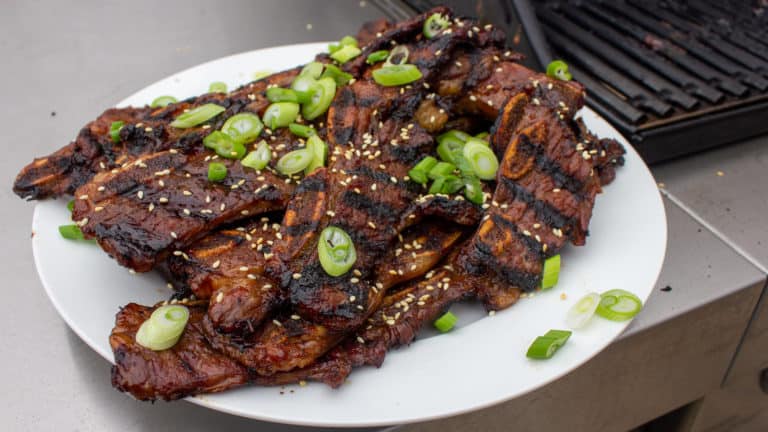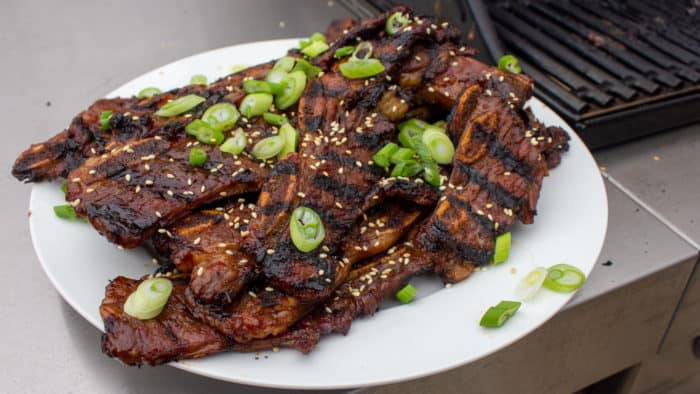 Korean BBQ – those two words make me drool almost instantly! There is a Korean BBQ restaurant not far from my house and it is one of my favourite places to go eat. Making it at home is not that hard to do, and the Charbroil 4 Burner TRU-Infrared Commercial Series Grill is perfect for making the quintessential Korean BBQ dish – kalbi!
While over here in North America, we often braise short ribs for hours in an oven, Koreans have a very different approach to cooking this prime cut of beef. Kalbi is made with short ribs that are cut into 1/2 inch slices across the bones and they are marinated for hours in an amazing Asian inspired marinade.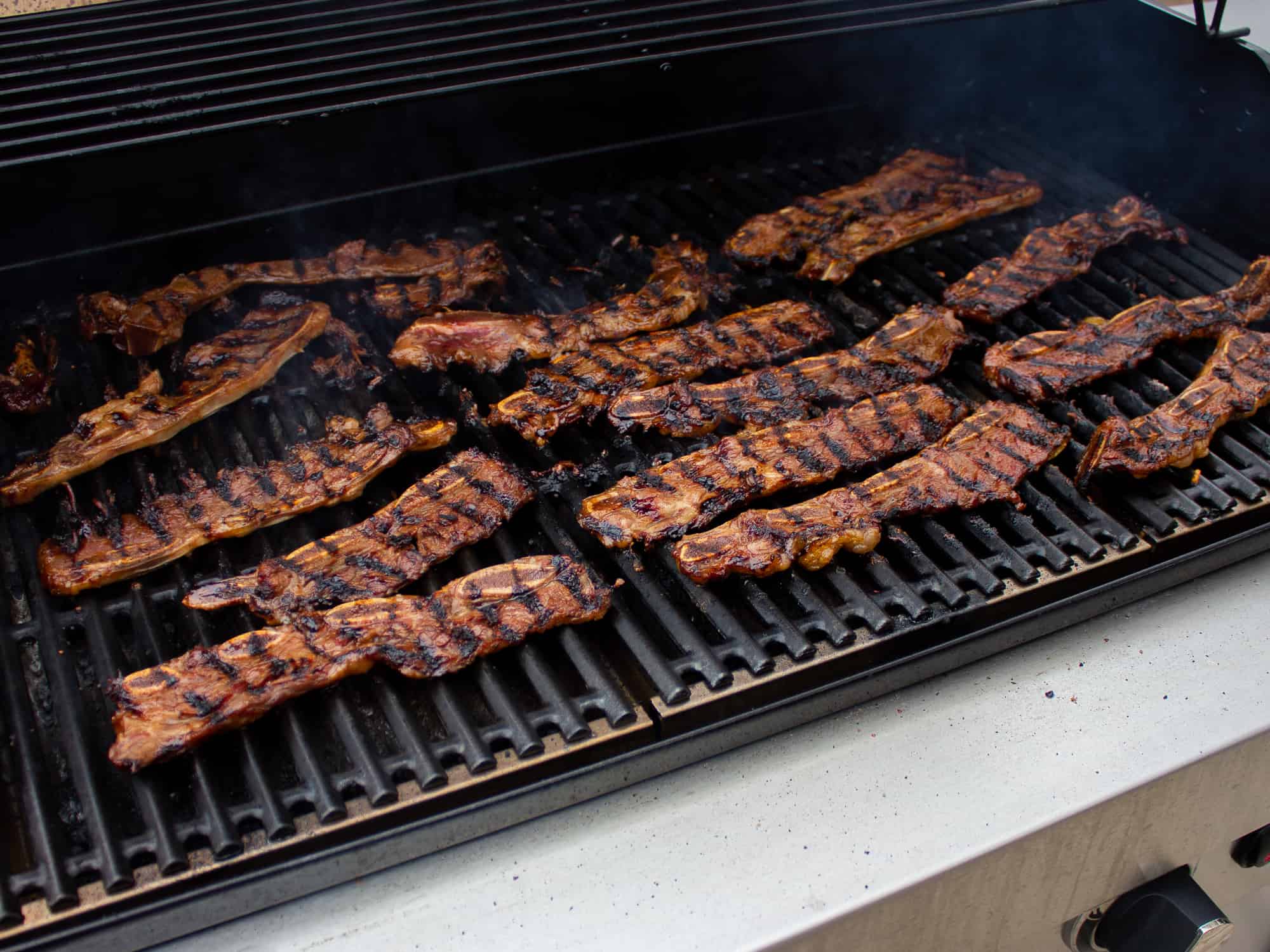 Once grilled, these ribs are packed with so much flavor and they basically melt in your mouth. Yes, they are that good!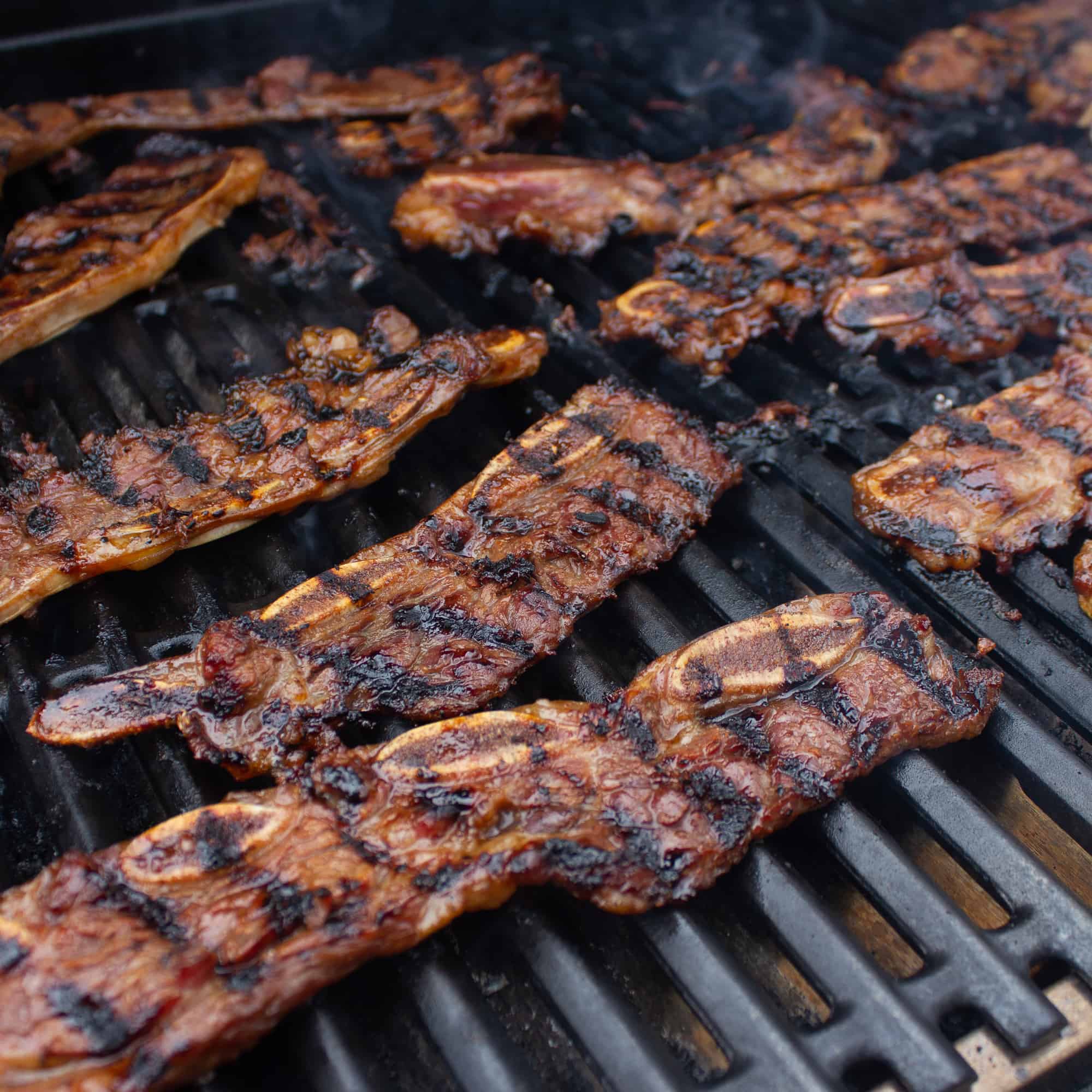 To go along with kalbi, the ideal choice would be kimchi, Korea's national dish.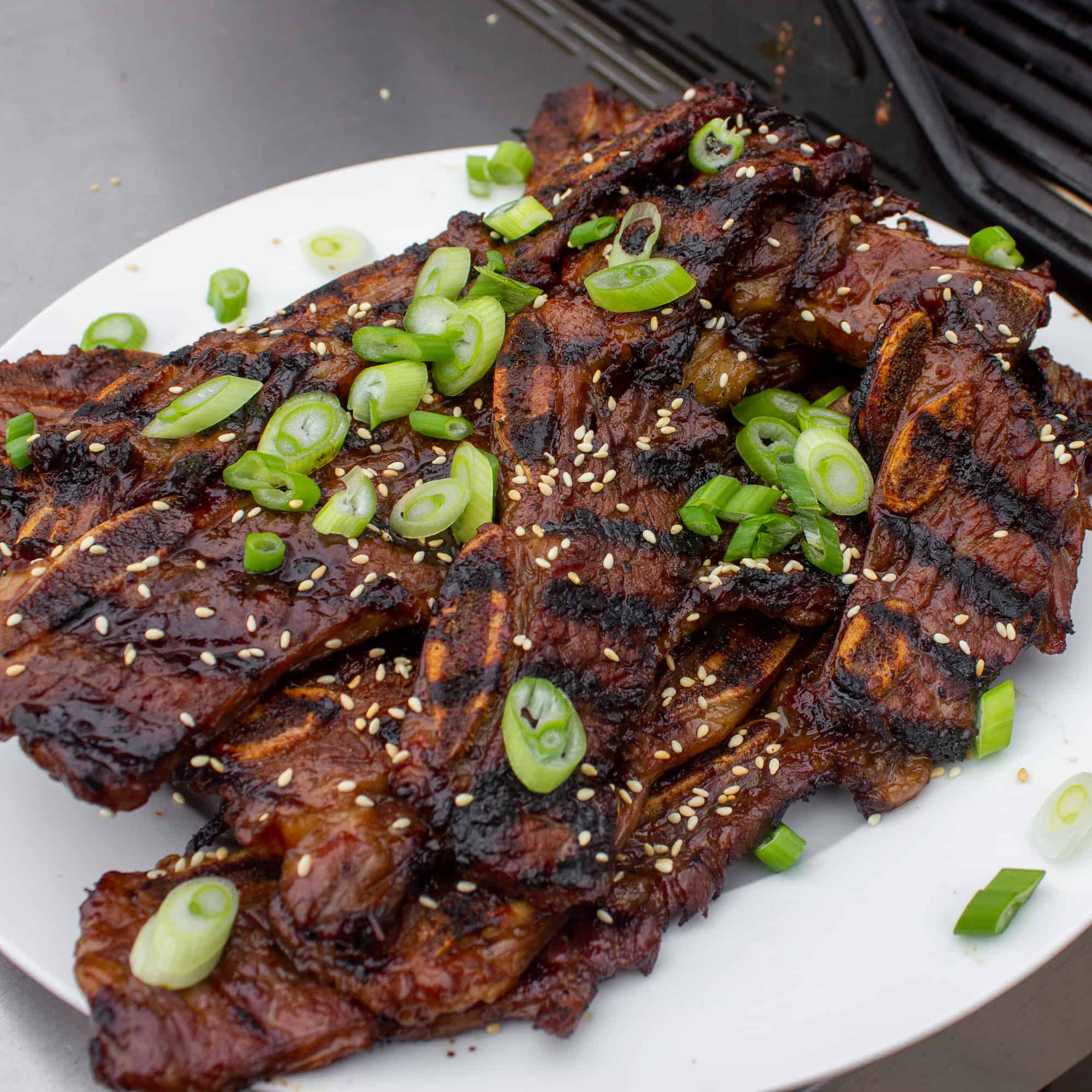 Kalbi - Korean BBQ Short Ribs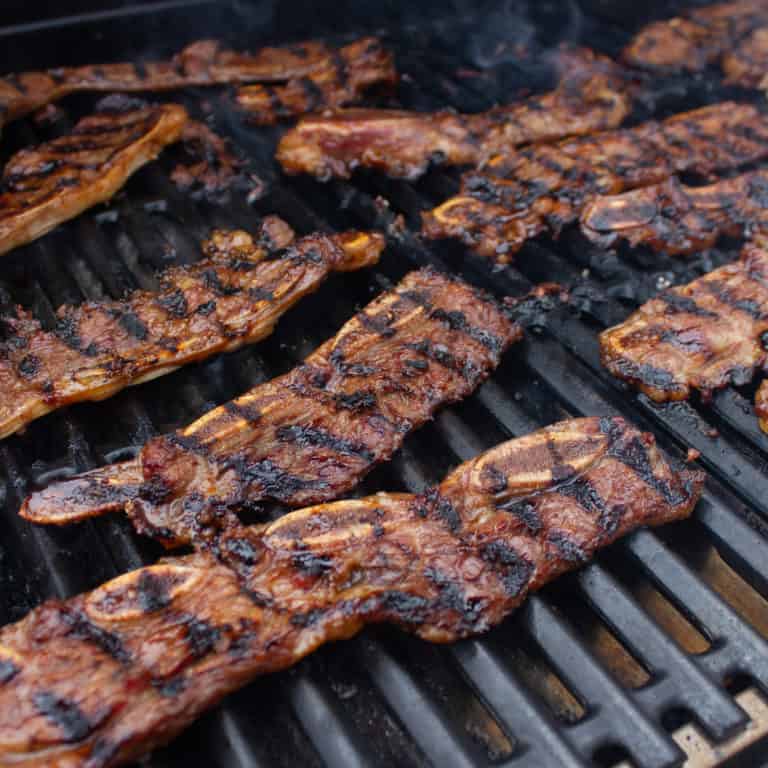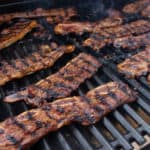 Print
Kalbi, thin sliced short ribs in a Korean marinade. Once grilled, these ribs are packed with so much flavor and they basically melt in your mouth.
Servings: 4 Servings
Ingredients
3 pounds short ribs cut in 1/2 inch slices across the bones
2/3 cup soy sauce
2/3 cup brown sugar
1/3 cup rice wine
1/3 cup water
2 garlic cloves minced
1 tsp sriracha sauce
2 tsp sesame oil
sliced green onions for garnish
toasted sesame seeds for garnish
Instructions
Make the marinade by mixing together the soy sauce, brown sugar, rice wine, water, garlic, sriracha sauce and sesame oil. Pour the marinade over the short ribs, in a large bowl and toss so the meat is coated all over. Cover the bowl with plastic wrap and place in the fridge for a minimum of 3 hours.

Preheat grill to high heat.

Using tongs lift the ribs out of the marinade and let it drip off. Place the ribs on the grill and cook to desired doneness, flipping after 3-5 minutes or so.

Remove from the grill and sprinkle the sesame seeds and sliced green onions on the ribs. Serve with kimchi.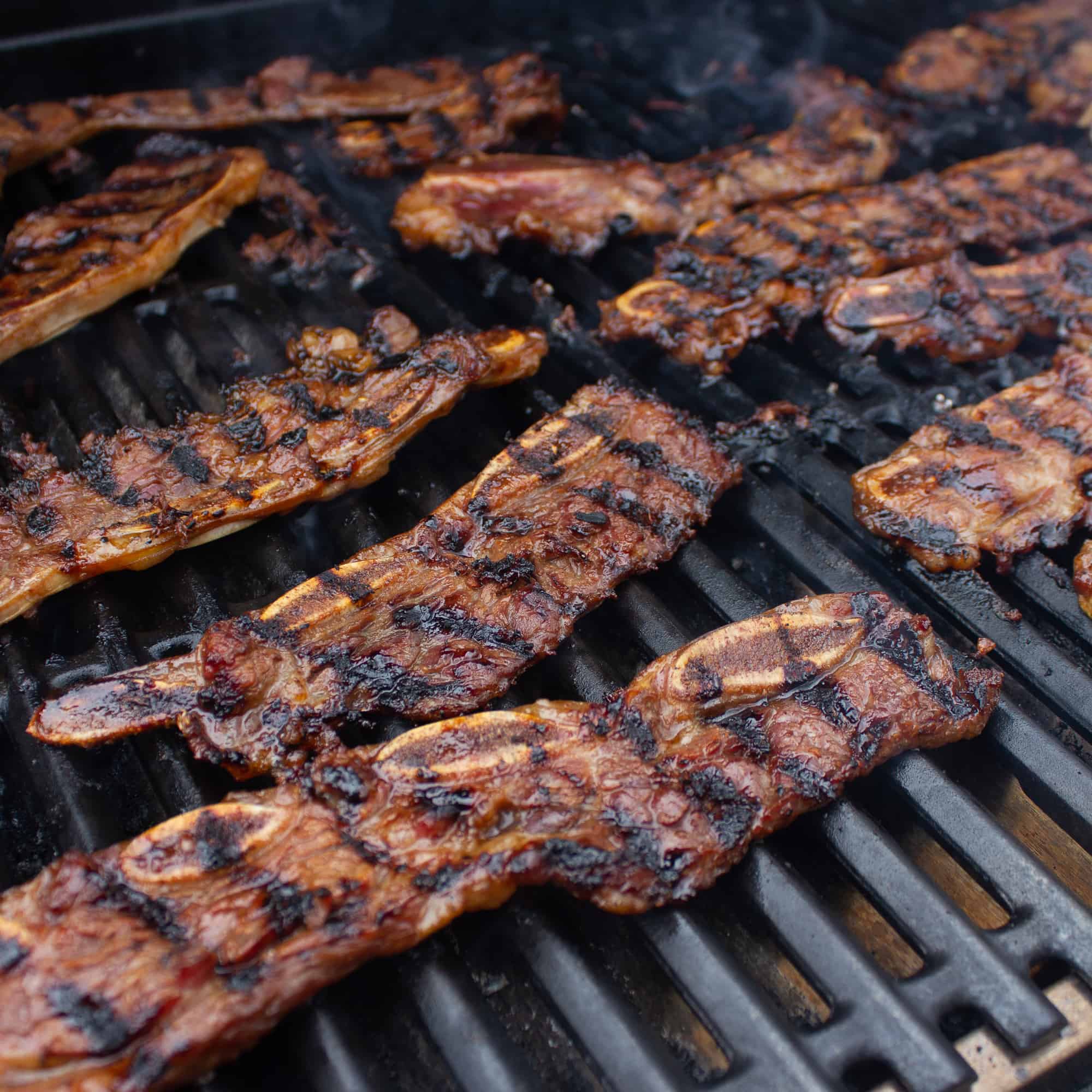 Kimchi is fermented napa cabbage that is soaked in hot spices. Since making kimchi is such a long and thorough process, taking weeks or months, many will not even try to make it. I am in that camp as well. Sometimes I am in the mood for the taste of kimchi but did not think of that a week ago to start making it. Therefore, I have made this quick and easy kimchi recipe. Now, I must confess that this does not taste exactly like kimchi. Since it is not fermented, it is missing that sharp sour taste. But, that aside, this is a pretty amazing version that can be made a couple hours before meal time and still tastes awesome.
For an awesome Kimchi recipe that is super quick to make, click here: Quick Kimchi Recipe
This post is sponsored by Charbroil. All opinions are my own.