Pan Seared Halibut with a Honey Mustard Sauce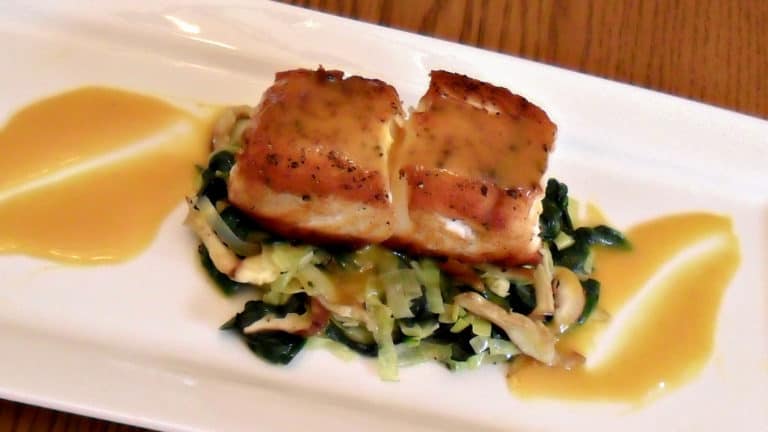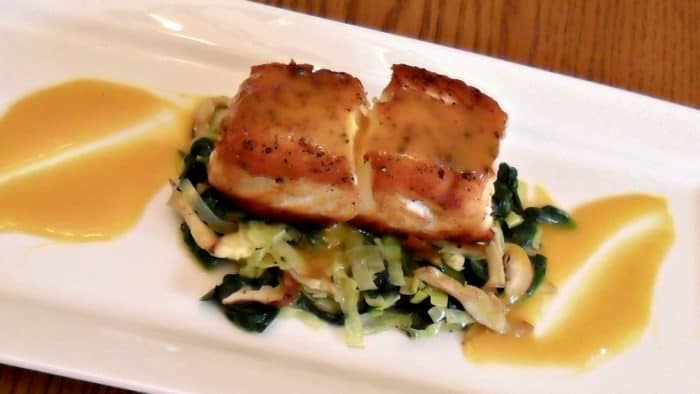 Today I was craving fish. When we have fish, we usually have salmon, trout or catfish, but this time I wanted some fresh halibut.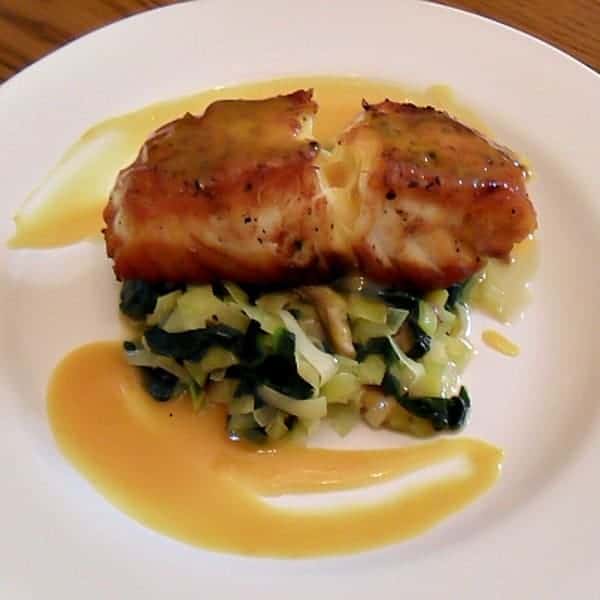 To get that I went to my favourite fish market called Diana's Seafood Delight. It is not far from my house and their selection is excellent. For anyone who lives in Toronto, I would encourage you to check it out! I love getting oysters there.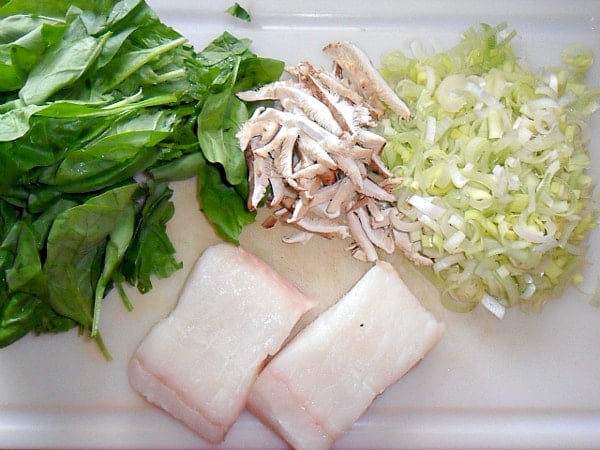 I picked up the halibut and pan seared them. I served them on a bed of leeks, spinach and oyster mushrooms and drizzled a honey mustard sauce on them.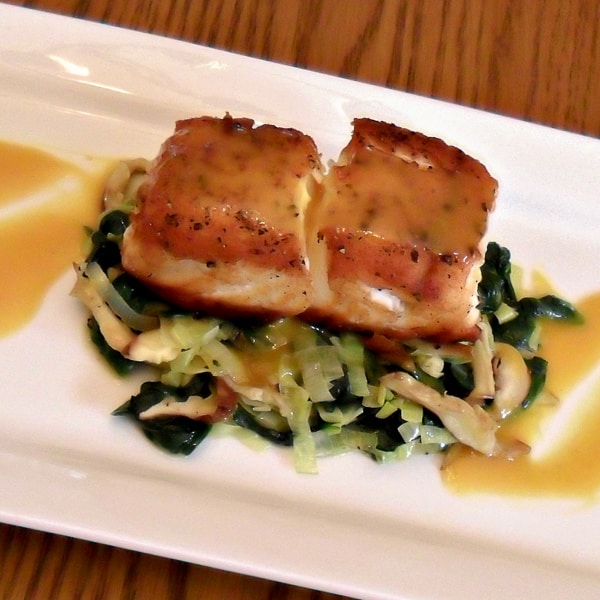 It turned out great and I was pleased that the kids loved it.
Pan Seared Halibut with a Honey Mustard Sauce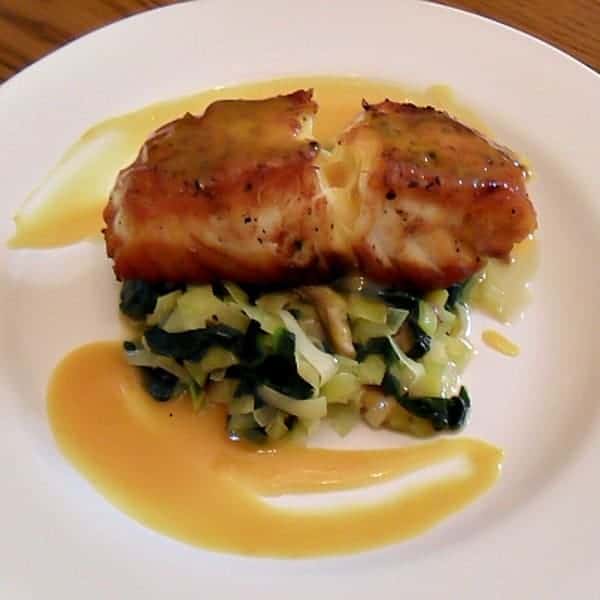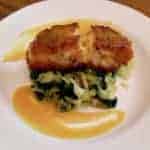 Print
A pan seared filet of halibut served on a bed of sauteed leeks, spinach and oyster mushrooms drizzled with a honey mustard sauce.
Servings: 2
Ingredients
2 filets of Halibut
oil
salt
pepper
5 tbsp butter
1 large leek , sliced
4 oyster mushrooms , thinly sliced
1 1/2 cups spinach
4 tbsp mustard
4 tbsp honey
2 tbsp lemon juice
1/2 tsp lemon zest
Instructions
To prepare the sauce heat a saucepan to medium high. Melt 3 tbsp of the butter, then add the mustard, honey, lemon juice and lemon zest. Bring the sauce to a small boil and whisk it so that it is smooth. Remove it from the heat.

Preheat an oven for 325F.

Warm a skillet to medium high heat and add the oil so that is covers the bottom of the pan. Place the halibut in the pan and cook it for 2 minutes. Flip it over and cook for another 2 minutes. Put the skillet in the oven to finish cooking the halibut. Depending on the size of the filets, it may take anywhere from 7-12 minutes.

While the halibut is in the oven saute the vegetables in a skillet with 2 tbsp of butter. When the vegetables are tender, remove it from the heat.

To assemble, make a bed of vegetables on the plate. Lay the halibut on on the vegetables and pour some of the sauce on the fish.